There's no better way to cool down in the hot summer months (or indulge any time of year) than by visiting some ice cream shops. You may already know that the original waffle cone was created right here in Norfolk, but did you also know you can delight in, Thai rolled ice cream and ethereal selections of gelato all within our city? Here are some of the hottest places for the coolest treats in Norfolk.
Every day is ice cream day at Doumar's where they crank out creamy shakes and ice cream sundaes in their nostalgic diner that's been operating for more than a century. They're most known for their handmade waffle cones, rolled right in front of your eyes on the original machine built in 1904, but you also can't go wrong with their shortcakes, splits, sundaes and shakes, most of which come with whipped cream and a classic cherry on top.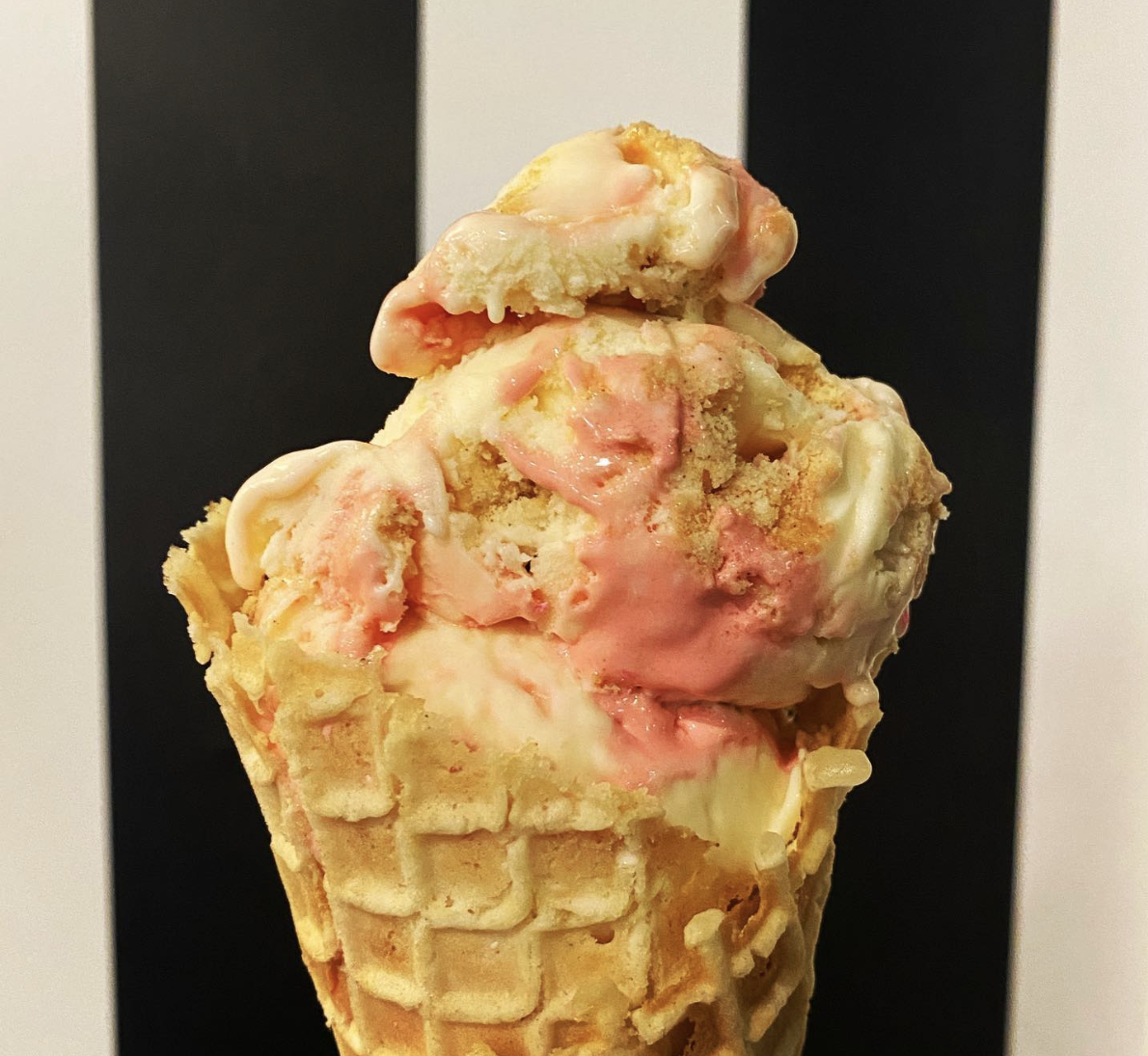 Taste the joy in every scoop of Lolly's ice cream. Originally churned in Virginia Beach, Lolly's made their way to Norfolk, bringing with them a creamy craving we can't deny. The Lolly's brand encompasses three things: joy, community and generosity. Try their classic flavors like strawberry, real deal vanilla and mint chocolate chip, and also be on the lookout for their monthly rotating flavors and weekly releases.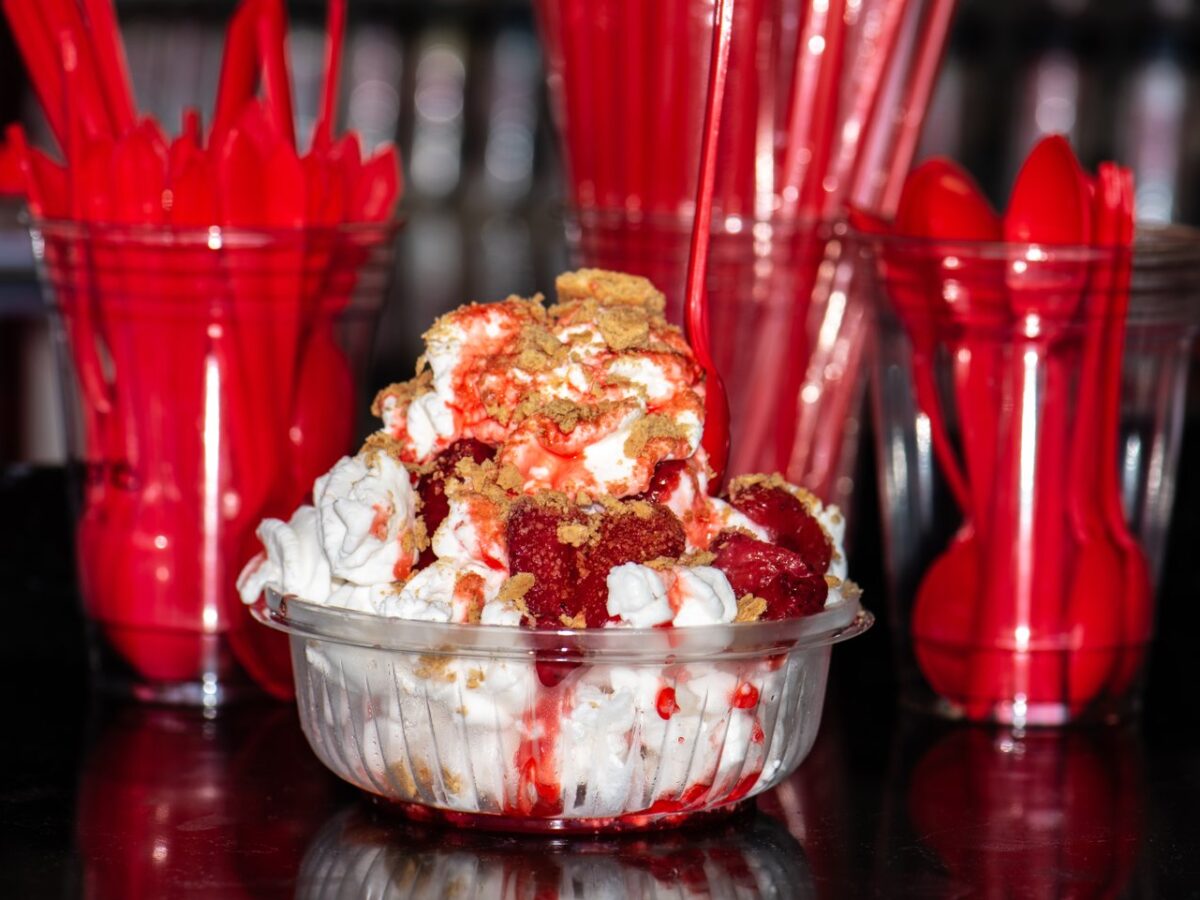 If you thought all ice cream was created equally, think again. At On Ice, located near Naval Station Norfolk, the made-from-scratch batches are created in a unique, nitrogen-based method, transforming a simple ice cream shop visit into a fascinating show and learning experience. Choose from sundae flavors like Chocolate Explosion or Strawberry Cream Pie, or make your own by combining ice cream flavors with fun toppings. Enjoy them traditionally, or opt for the N₂.I.C.E.D. version in which ingredients are whipped into a sphere and flash frozen for an airy, crunchy texture.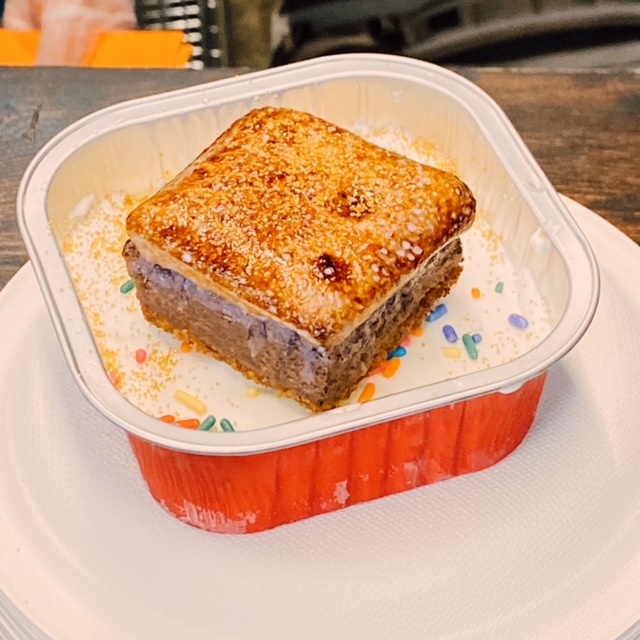 S'mores have been a Downtown staple ever since Owner Duane Dinio first invited customers to "get fired up" at his Selden Market shop. Picture a perfect square of graham cracker crust, layered with a brownie or blondie and topped with a marshmallow toasted to perfection right before your eyes. If that wasn't heavenly enough, S'mores Amore added an ice cream menu that melds handmade ice cream with chunks of S'mores Amore brownie or blondie pieces for a cool way to enjoy the ultimate s'mores experience.
If strawberry fields are forever, that's how long we'll be obsessed with this gem of a gelato shop in Norfolk's Ghent neighborhood. Each day, their gelato is made from scratch with new flavors consistently posted on their social media. From ooey gooey cake to brown butter pecan, there's surely a flavor to suit your fancy. Check out this City with Bite episode on Strawberry Fields to learn more.
You've had ice cream in a bowl, cone, blender, cake and sandwich, but have you had it rolled? Thai rolled ice cream is created by pouring liquid ice cream ingredients onto a below-freezing surface, spreading it out, cutting into strips, rolling them up and topping with all sorts of sweet creations. At Urban Ice, you can create your own combination or go with a favorite like Cookie Monster or Mango Tango.