As we prepare to enter the new year of 2023, we consider how we want to spend the next 365 days and what new experiences and adventures we'll embark on. To grow and better ourselves, it's important to enter the new year by not only being active and eating healthy but also getting outside, learning a new skill, expanding your palate and practicing self care. Here are six goals to try in Norfolk this year.
Get Active at Latitude Climbing + Fitness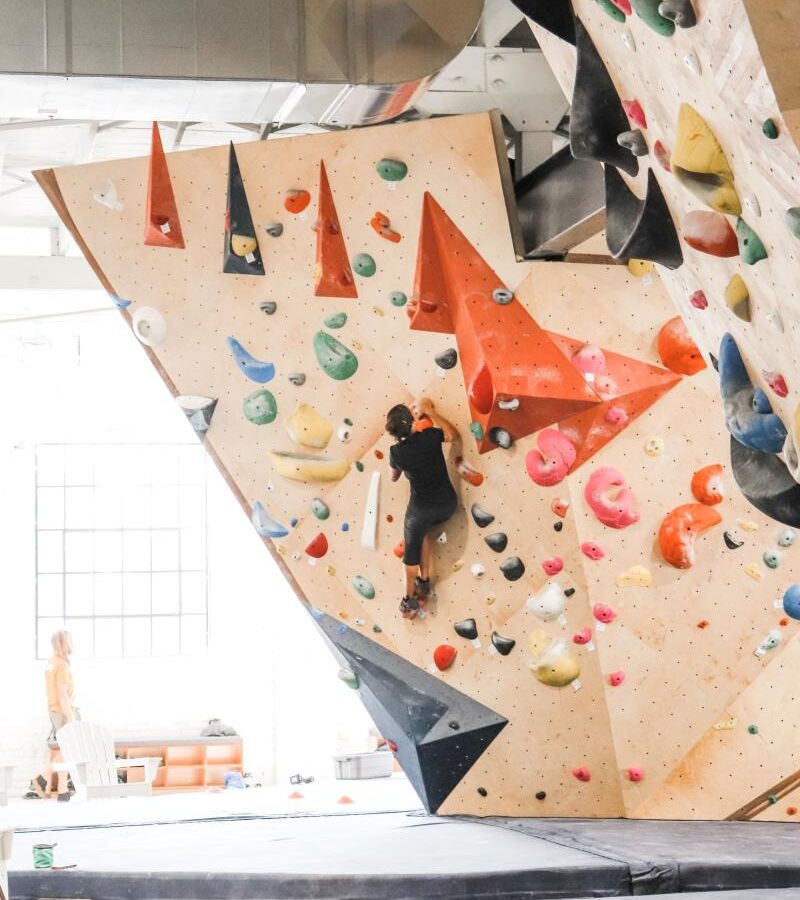 You won't be making excuses when the workouts are this fun and exciting. Head to Latitude Climbing + Fitness where you can rock climb, meditate through yoga classes and get your sweat on at a HIIT class in a fully equipped Rogue gym. We recommend purchasing a day pass while in Norfolk for unlimited access to rock-climbing and yoga classes.
Eat Healthy in Norfolk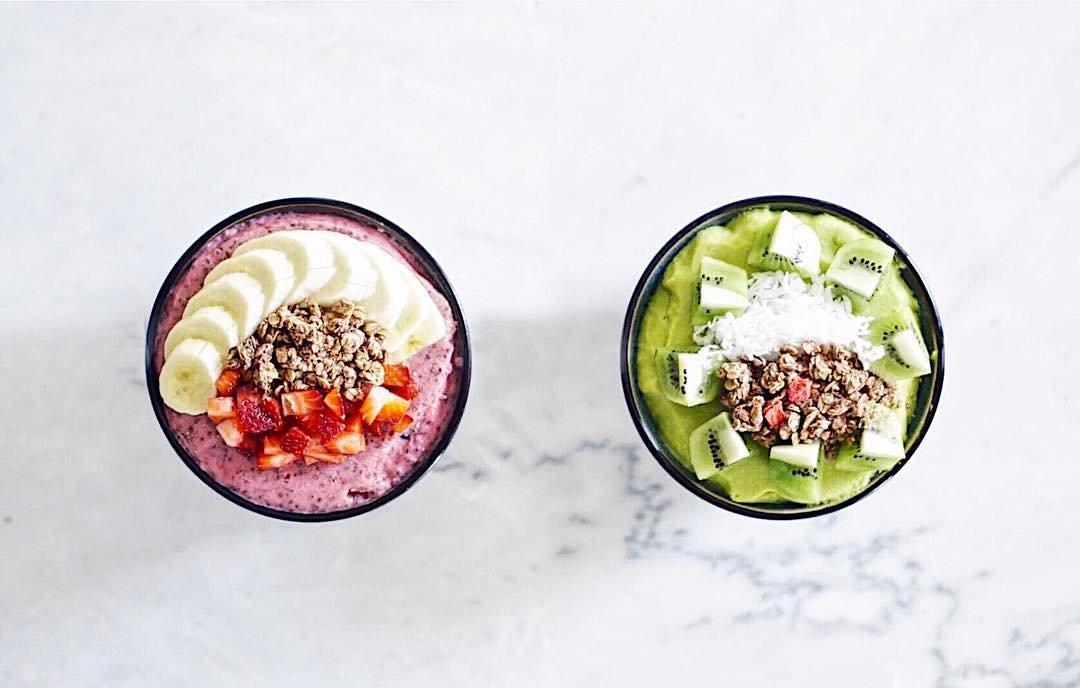 No matter what new diet is trending, we can all agree that consuming more fruits and veggies is a great start to great health. Some of our favorite restaurants for healthy eating are Zeke's Beans & Bowls, where acai bowls are plentiful and poke bowls are locally famous; Fruitive, a 100 percent plant-based, organically sourced restaurant; and Town Center Cold Pressed, dishing out the best juices, smuices and immunity shots in town (like turmeric orange or ginger). See more healthy restaurant options in Norfolk here.
Get Outside on the Elizabeth River Trail (ERT)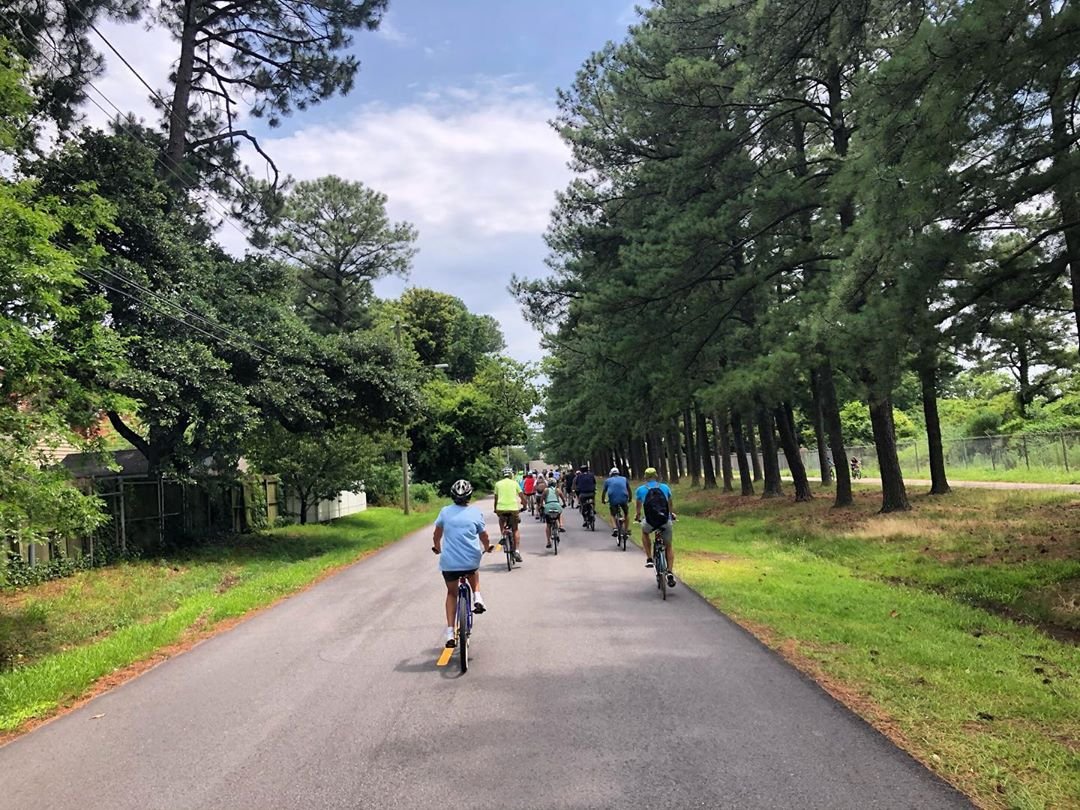 Take a step away from your electronics and head outside! Norfolk's mild weather supports outdoor activity year-round. With the Elizabeth River Trail offering 10.5 miles of exploration, we highly encourage you to grab your bike or your favorite pair of walking shoes and hit the trail. Find additional ideas on what to do along the Elizabeth River Trail here!
Learn a New Skill with Sail Nauticus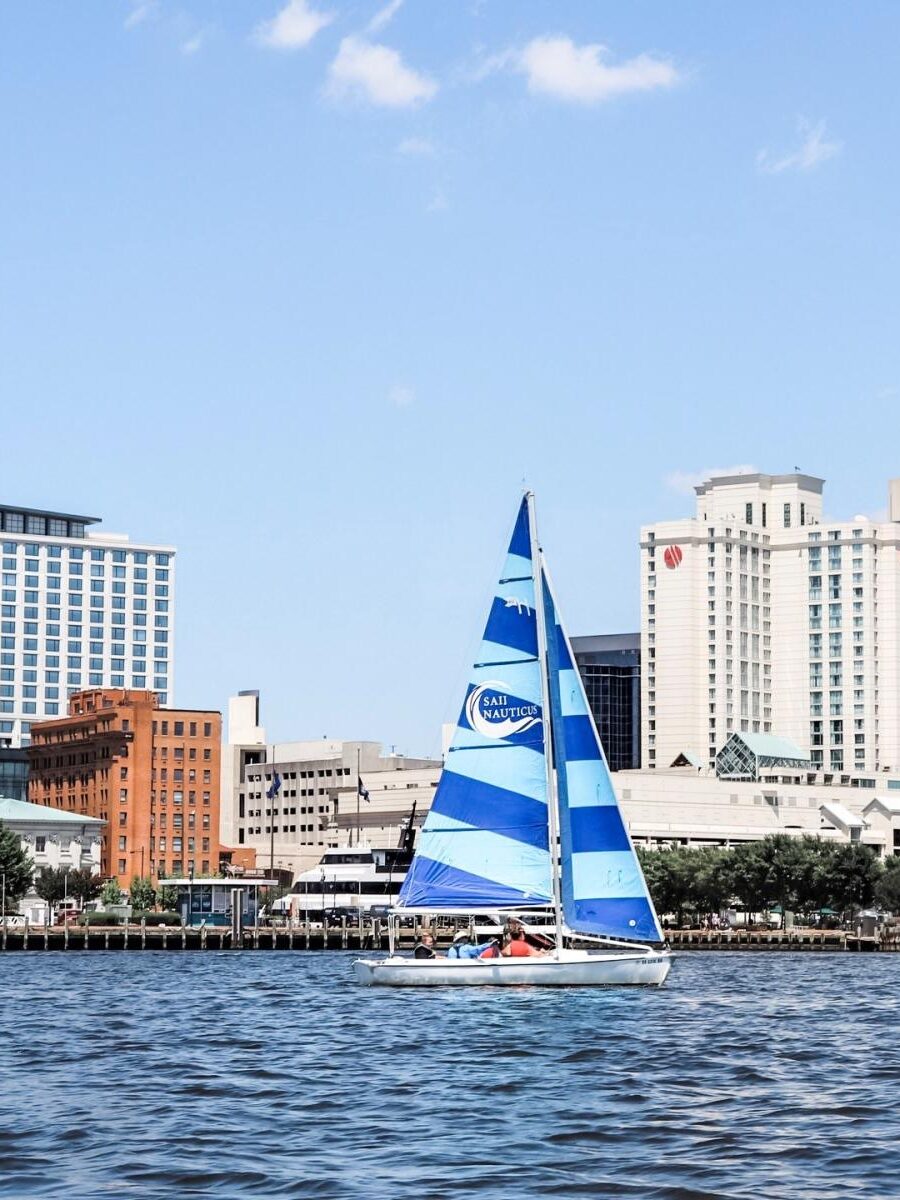 It's always a great time to try something new and be a little adventurous. Explore the waters with Sail Nauticus as they take you out on the Harbor 20 sailboat. Learn everything from rigging and sails to tacking and jibbing, hull speed, mooring, anchoring and so much more! Once the class is completed, you will walk away with a U.S. Sailing Basic Keelboat Certification and one more skill you didn't have in years past. Who knows? Maybe this will spark that new hobby you've been meaning to pick up. Grab a group of friends and head to the Elizabeth River. Happy sailing!
Expand Your Palate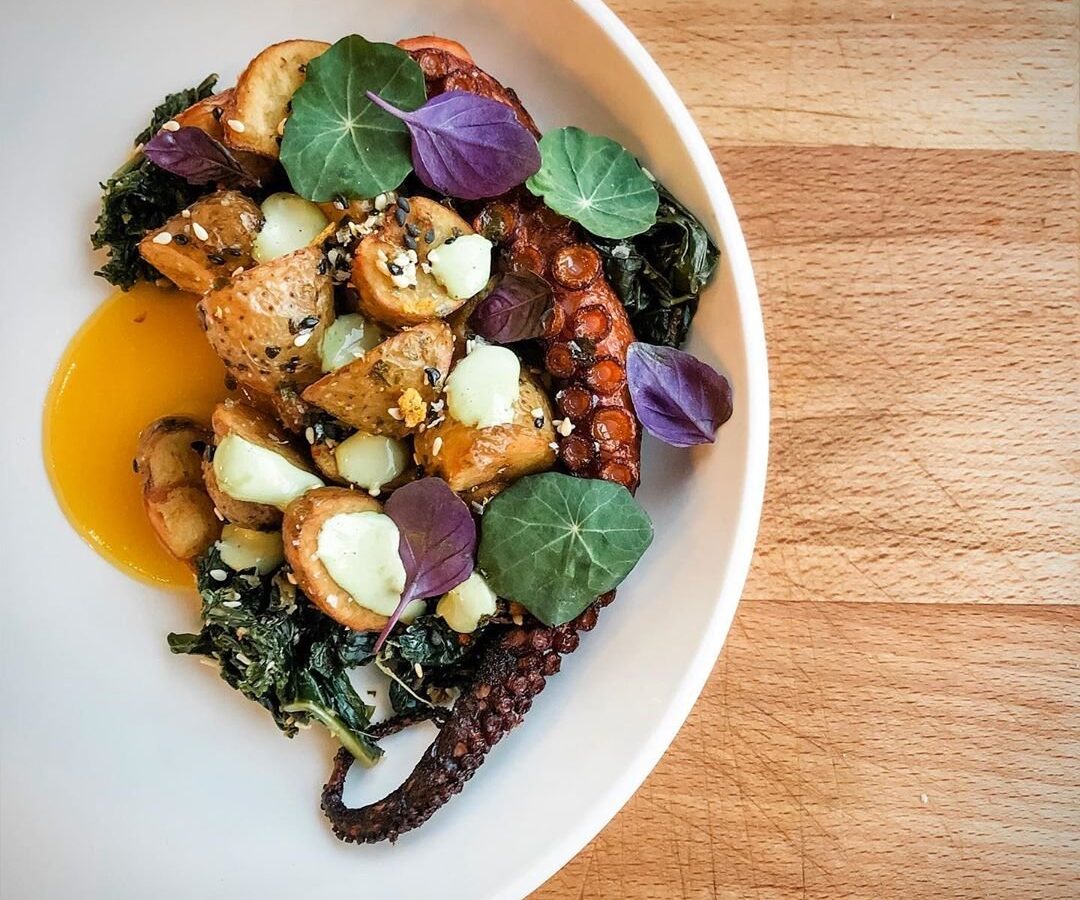 We all love a classic bowl of warm mac and cheese or a juicy burger. This year let's step outside of our comfort zone and check out one of these highly praised restaurants to give your taste buds something new to crave. Chartreuse creates an enticing European influenced farm-to-table menu that rotates daily. Orapax, an adored Greek restaurant, will put you into the best food coma with their buttery and flaky phyllo dishes and authentic Gyros. Four Eleven York offers a luxurious menu with standout ingredients from local farms and shores. Plus, their cocktails are unmatched.
Practice Self Care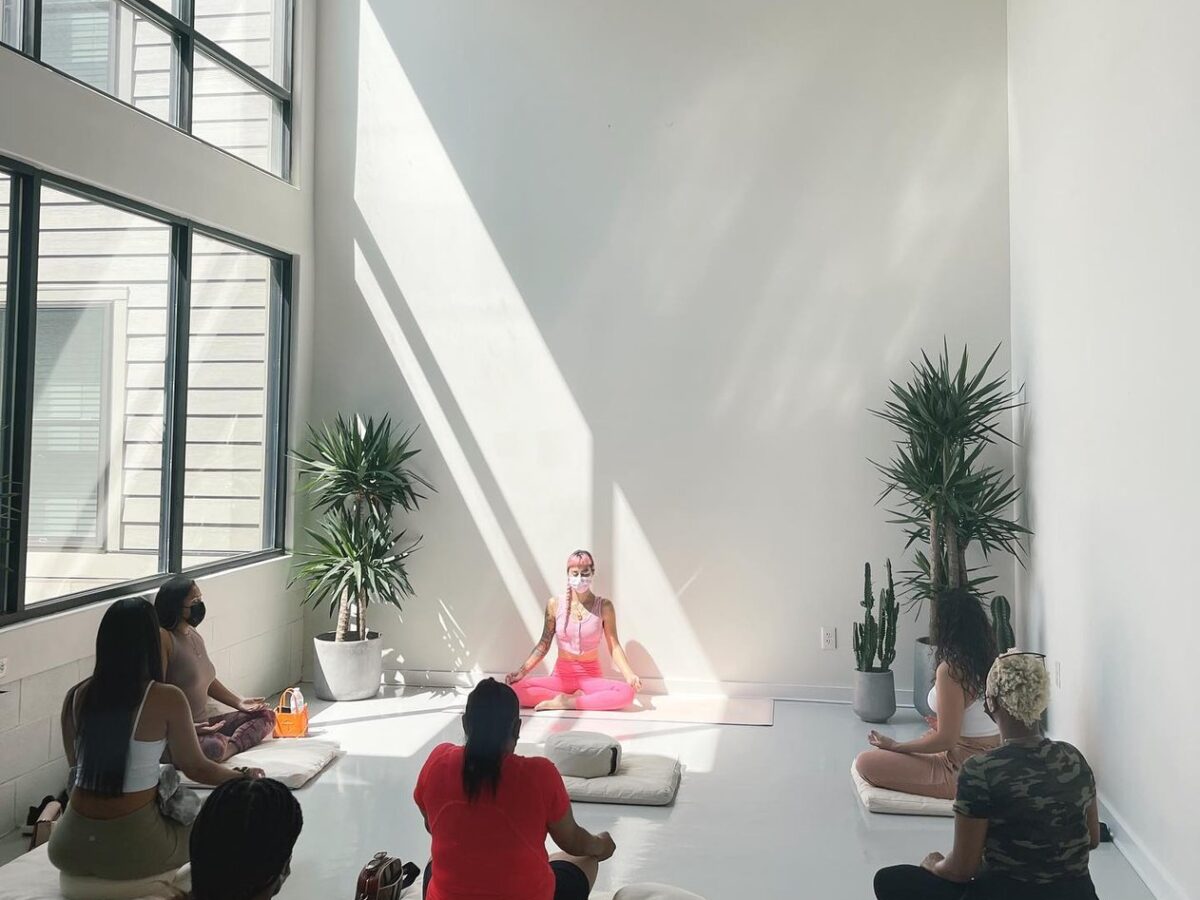 "Treat yourself" is the motto to live by, and what better way to do that than by getting pampered and practicing self care? Get Well Soon is a self-care sanctuary catering to anyone experiencing anxiety, depression or simply some need for wellness. This Norfolk studio offers guided meditation, yoga, massages, facials, brow and lash services, an infrared sauna and a merchandise shop.