When Juneteenth became officially recognized as a federal holiday in 2021, it marked a pivotal moment in African American and American history. Although Juneteenth (June 19) is the longest-running African American holiday, its national observance sparked a new opportunity for education, celebration and dialogue.
History of Juneteenth
Known as African American Independence Day, Freedom Day or Jubilee Day, Juneteenth commemorates the effective end of slavery in the United States. Although the Emancipation Proclamation proclaimed the freedom of more than 3.5 million enslaved African Americans on Jan. 1, 1863, it took over two years for word to spread to all enslaved people. In fact, some enslavers deliberately withheld news about freedom to maintain labor on the plantation, waiting until harvest season was over. This was the case for many slave owners in Texas–a state that hadn't experienced a significant presence of Union troops and was considered a safe haven for slavery.
On June 19, 1865, federal troops arrived in Galveston, Texas to spread the news, take control and ensure that the remaining 250,000 enslaved people in Texas were freed. The following year, Texas freedmen started the first "Jubilee Day" celebration on June 19. The tradition has continued, influencing commemorations that include music, food and religious services and, more recently, festivals, rallies, memorials and parades.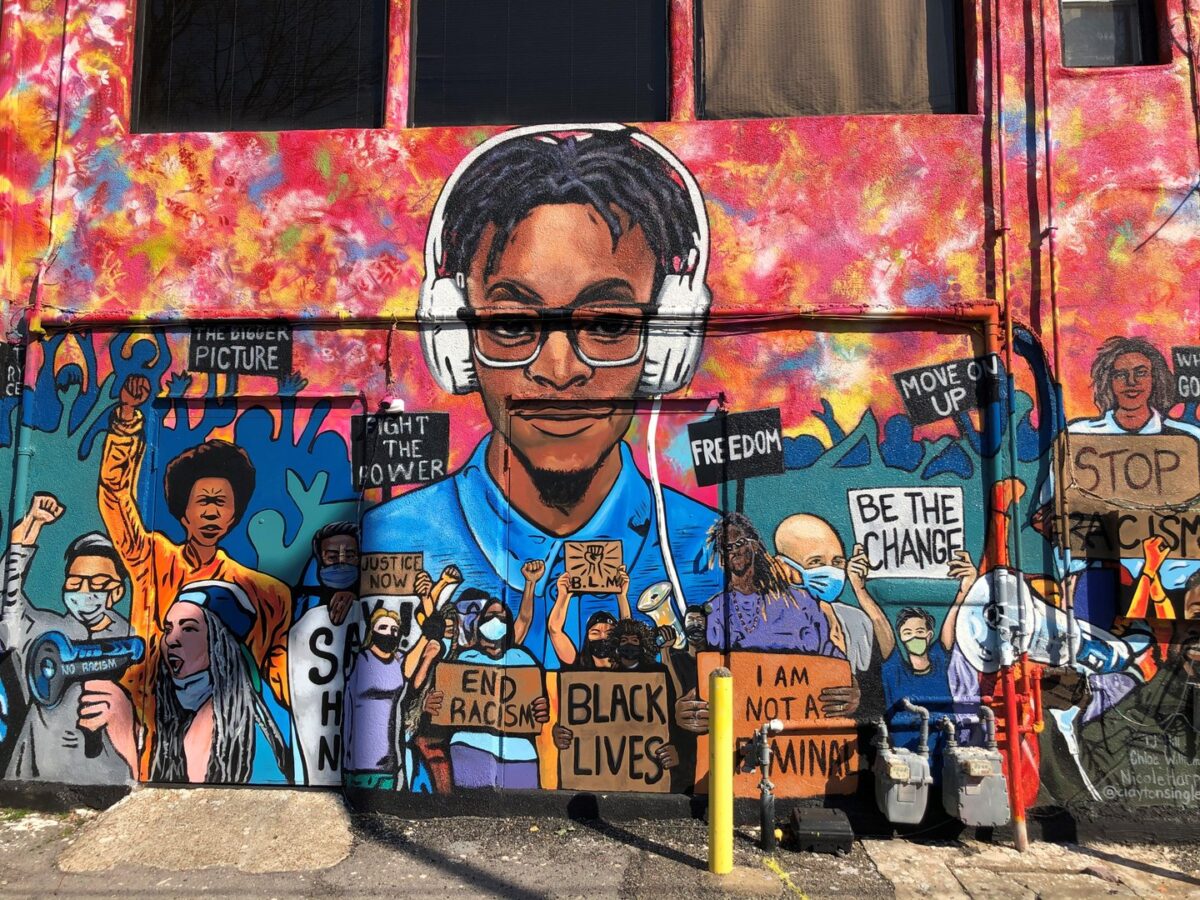 How to Celebrate
There are many ways to celebrate Juneteenth in Norfolk this year, including a conference on racial equity and social transformation, film event or Festevents' annual Juneteenth in the Park! Here are some ways to commemorate this history and holiday.
History Speaks: Juneteenth and the Struggle for Freedom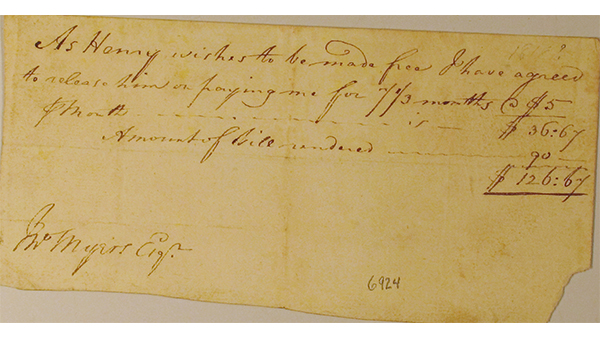 Explore the history of Juneteenth and what it might have meant for the people who were enslaved at the Myers House. Meet at the historic site to hear their stories and learn about their contributions to life in early Norfolk and beyond.
"An Underground River": African American History along the ERT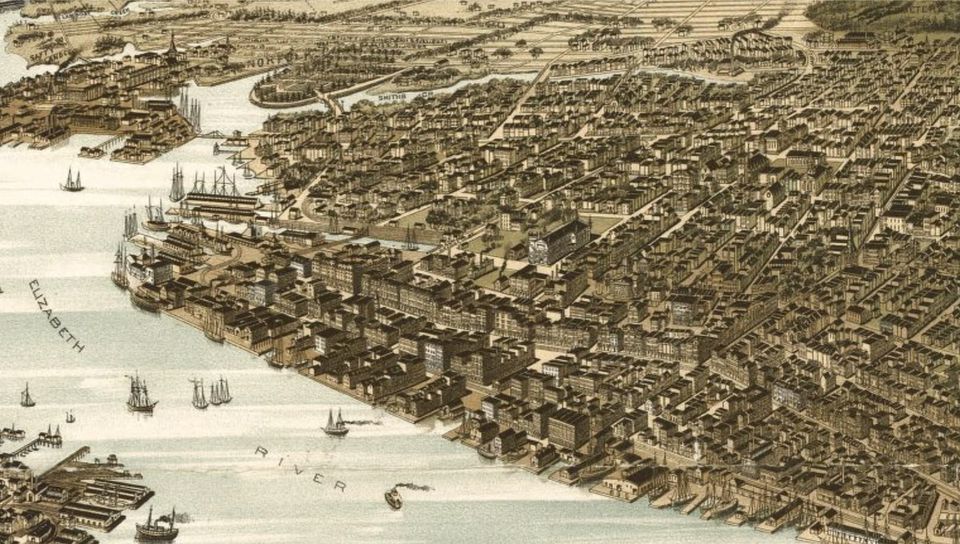 Join Norfolk Tour Company on the Elizabeth River Trail to explore African American history along the Elizabeth River. This free walking tour celebrating Juneteenth will explore Norfolk's role in the slave trade, along with some of the historic moments, heroes and sites of the pivotal history of the African American Experience in South Hampton Roads. This tour is free and open to the public with no registration required—just show up!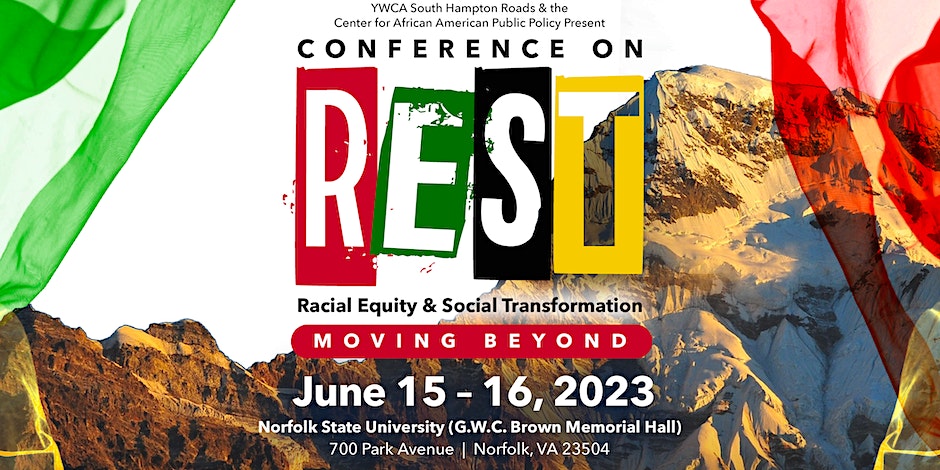 YWCA South Hampton Roads features the Annual Conference on R.E.S.T – Racial Equity & Social Transformation, in partnership with the Center for African-American Public Policy. The conference brings together Hampton Roads community members with the goal of advancing racial justice and equity issues in policies, institutions and culture.
R.E.S.T. is a training ground for those interested in learning more and leaning into the effects of injustices and inequities. Through information-collaboration-activation, participants will learn and build best practices with a long-term goal of building a blueprint for the transformational change needed to build an antiracist Hampton Roads.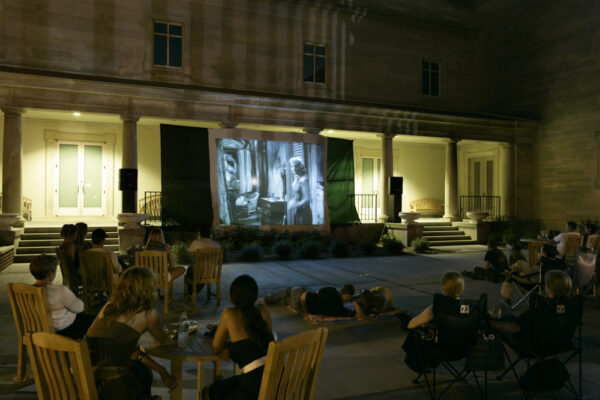 Join the Chrysler Museum for a multi-media evening celebrating African American freedom with an outdoor screening of short films, soulful spoken word and resources presented by community organizations on the front lines of social justice and change. With poignant and delightful films featuring stories of achievement, pride, culture and authenticity along with Teddy the Brave as poet of ceremonies, this special program will culminate with participants joining to commit to self-improvement, communal care and remembering the past to ensure a brighter future for all.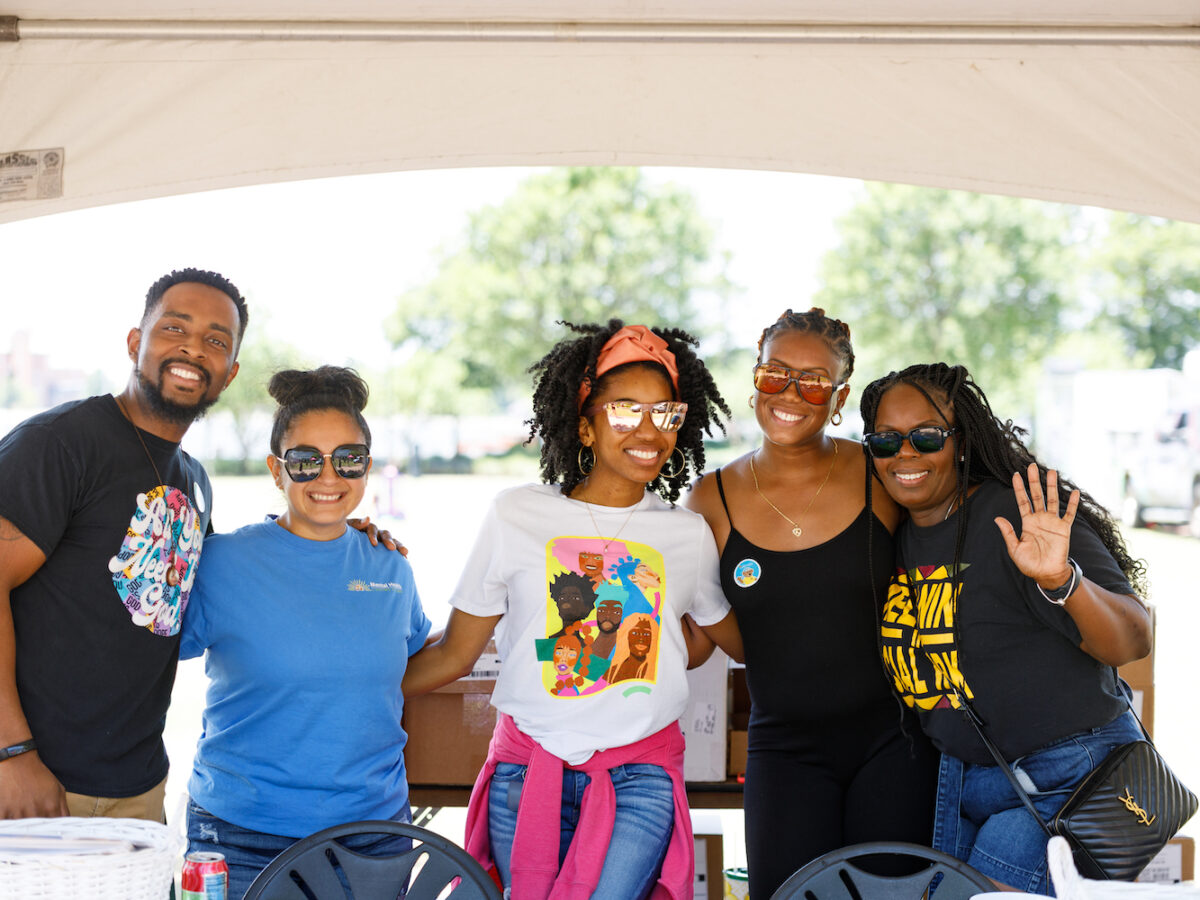 Join in the fun of Juneteenth this year! This event is designed to promote and support as we celebrate Juneteenth! Presented by Norfolk Festevents, this event is free and open to the public.
June 17
Richard A. Tucker Memorial Library
Juneteenth is a day to celebrate Black Americans. There are many ways to take part in the fun. Therefore, Richard A. Tucker Memorial Library offers friends, families and neighbors pony rides for children sponsored by Beach Party Ponies. Pictures taken with ponies are invited.
June 17
Jordan-Newby Anchor Branch Library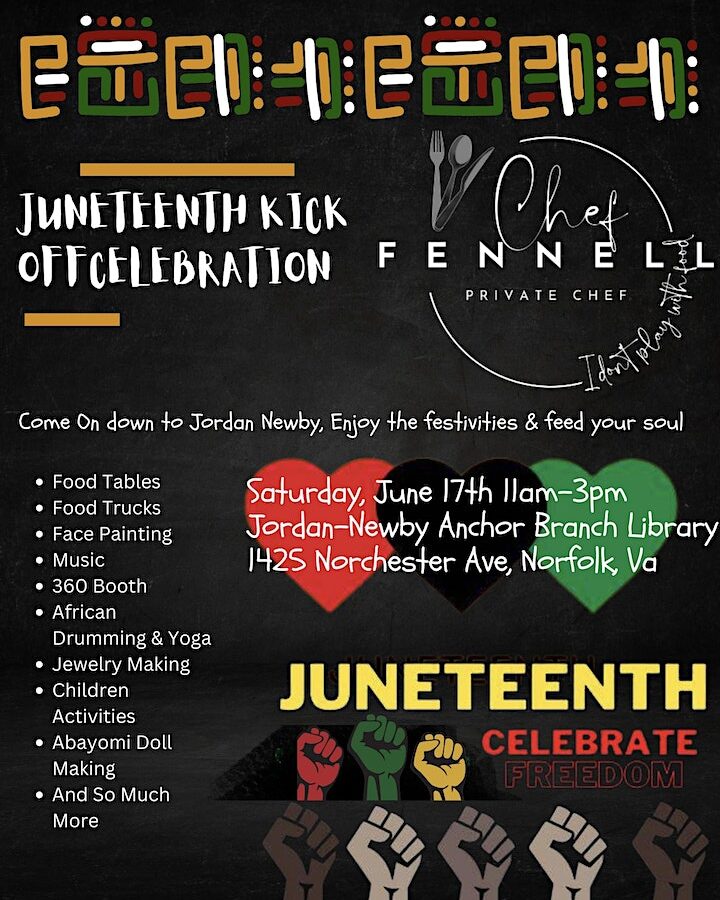 Join in the festivities at Norfolk's Jordan-Newby Anchor Branch Library for a Juneteenth Kickoff Celebration. There will be food from Chef Fennell, food trucks, face painting, music, African drumming and yoga, jewelry making, children's activities, Abayomi doll making and more!
June 19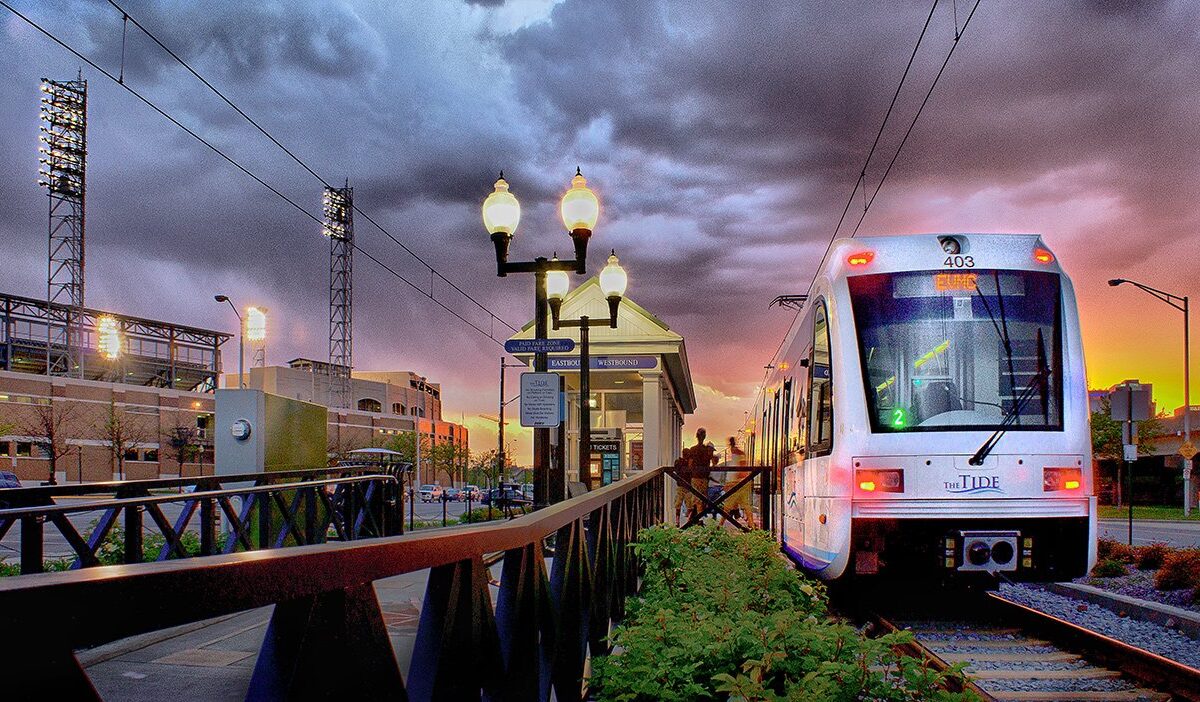 On the Juneteenth holiday, all Hampton roads transit fixed route services (bus, light rail, ferry) and paratransit will be free for passengers.
Juneteenth Your Way: Self-Guided Explorations and Activities
With any holiday, individuals, families and communities commemorate in ways that feel special to them. Here are some additional ideas to begin your own Juneteenth traditions.
With its complex and interwoven waterways, Virginia provided a starting point for thousands of individuals to escape slavery. Fugitive slaves would depart on wharves, steamships and schooners and be assisted by safe houses (especially churches and neighborhoods) on their journey to northern states and Canada. Take a self-guided tour of Underground Railroad Sites in Norfolk and Portsmouth and learn the history of the people and places that made it possible to escape–and the many dangerous obstacles that stood in the way.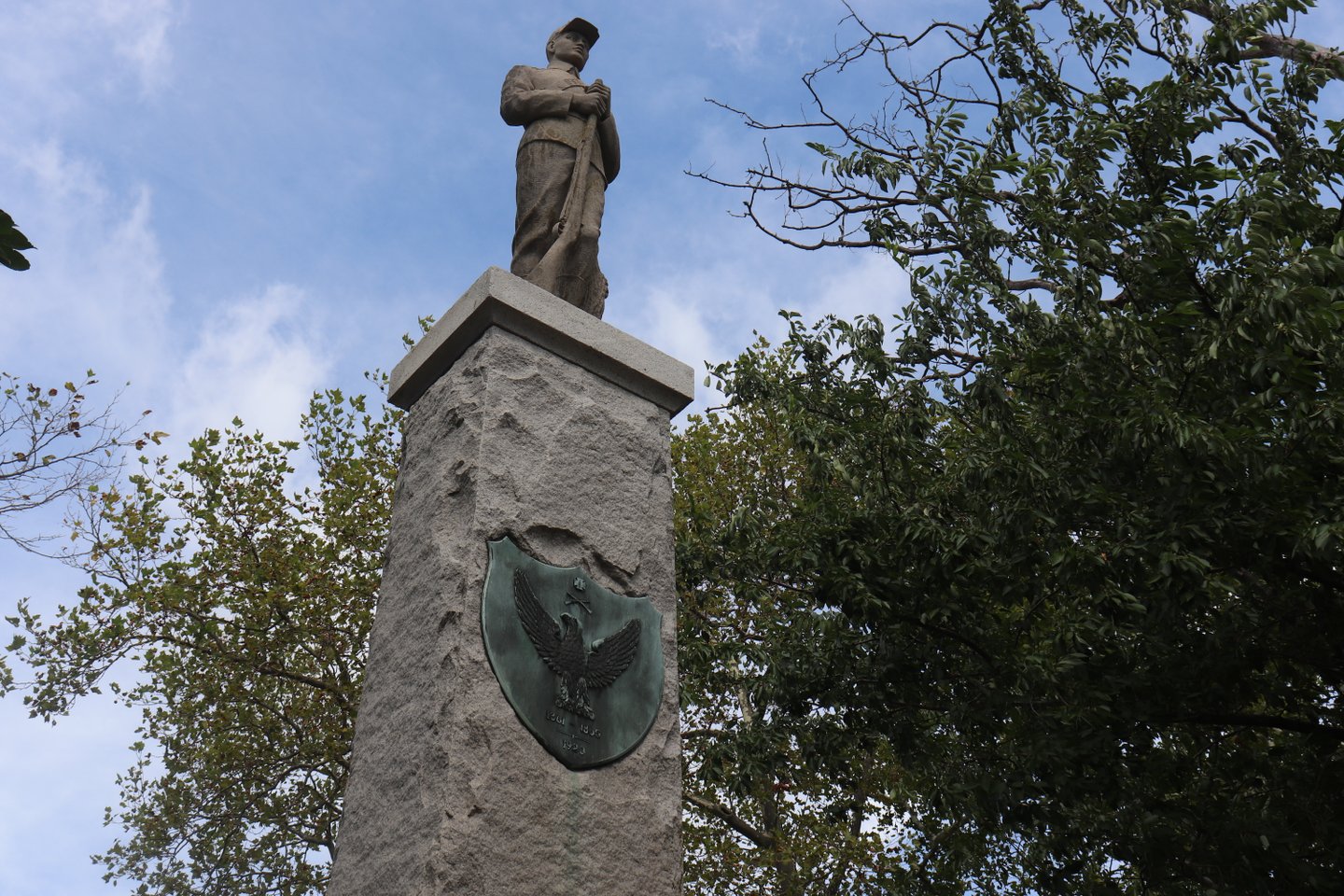 West Point Monument was dedicated as a special place of burial for African American Union Civil War and Spanish American War veterans. It is one of only a few African American Civil War Memorials located in the South. The Civil War soldier depicted on the monument is Norfolk native Sergeant William H. Carney of the 54th Massachusetts Volunteer Regiment. Carney was the first black soldier to receive the Medal of Honor for his bravery. Nearly 100 African American veterans are laid to rest in the West Point Cemetery. West Point Cemetery was placed on the National Register of Historic Places in 2007 and is now commemorated with a historical highway marker along Princess Anne Road.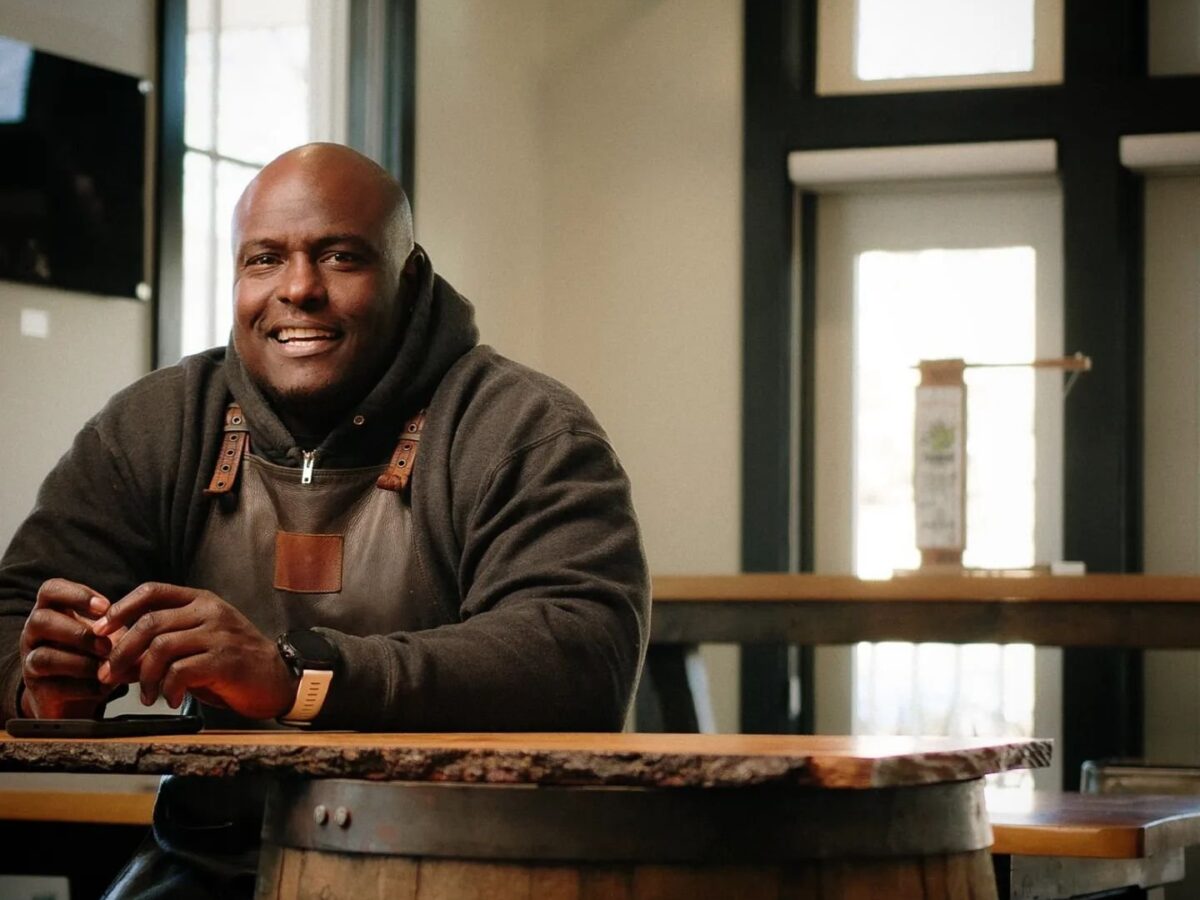 The city of Norfolk would not be the creative, diverse and vibrant community that it is without the endless contributions made by African American residents and business owners. From scrumptious soul food to self-care sanctuaries, we celebrate these businesses within our city and encourage you to visit their establishments as you celebrate Juneteenth–but especially all year long.