Did you know that Norfolk has an Amtrak station that resides downtown near our baseball stadium, Harbor Park? The station is just steps away from connecting you to our whole city.
Whether you're catching the train in D.C, Richmond or another Northeastern city, your trip is sure to be seamless and exciting. Once aboard the train, you will start soaring through the beautiful countryside of Virginia and gaining glimpses of what small town USA is really like. As the train makes a stop in the quaint town of Ashland, crossing guards and local spectators will wave at your arrival. As the trip continues, you'll pass marinas, worn farmhouses and small country stores. Arguably the best landscape you'll see is the highway that's jam-packed with cars that are stuck in traffic — perfect reassurance for you taking the Amtrak.
Once the train ends its journey in our beloved city, exit the train and walk a short three minutes until you reach Norfolk's light rail system, the Tide. Here, you'll find yourself at the Harbor Park Tide Station. Once on board the Tide, take the light rail to MacArthur Square Station and you will find yourself in the heart of downtown Norfolk. With eight downtown hotels, you're only a short walk from your home away from home.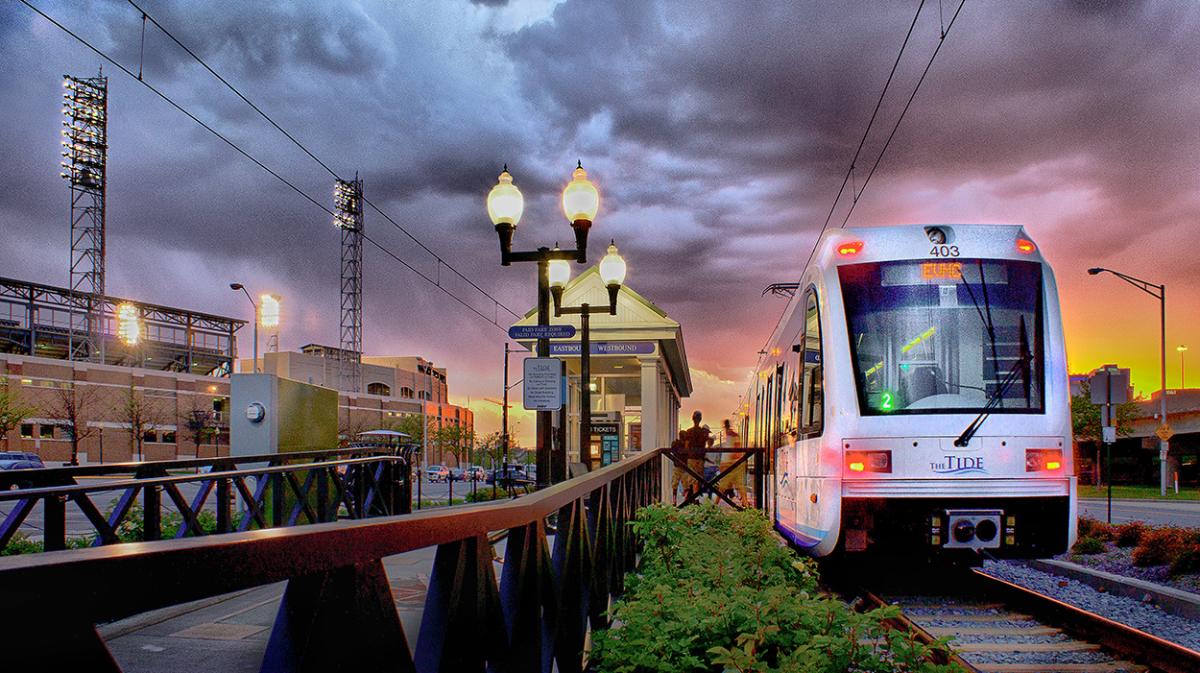 Walkability
Downtown by Bike