Don't miss out on Norfolk's hottest events this August. The city is filled with free concerts along the water, colorful festivals, tours and more!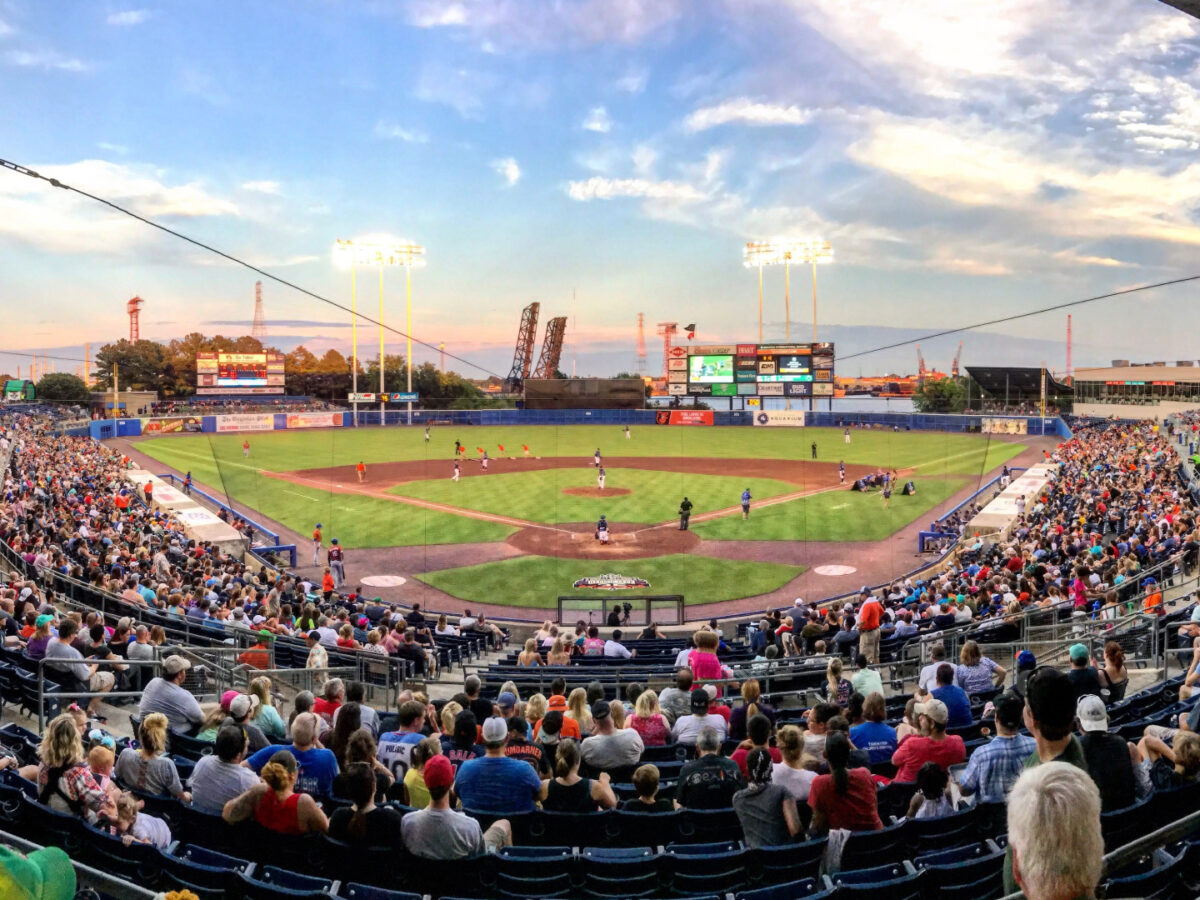 Take the family out to the ball game! Harbor Park is home to the Norfolk Tides, the Triple-A affiliate of the Baltimore Orioles. Check their website for the latest updates on the players, games and fun at Harbor Park.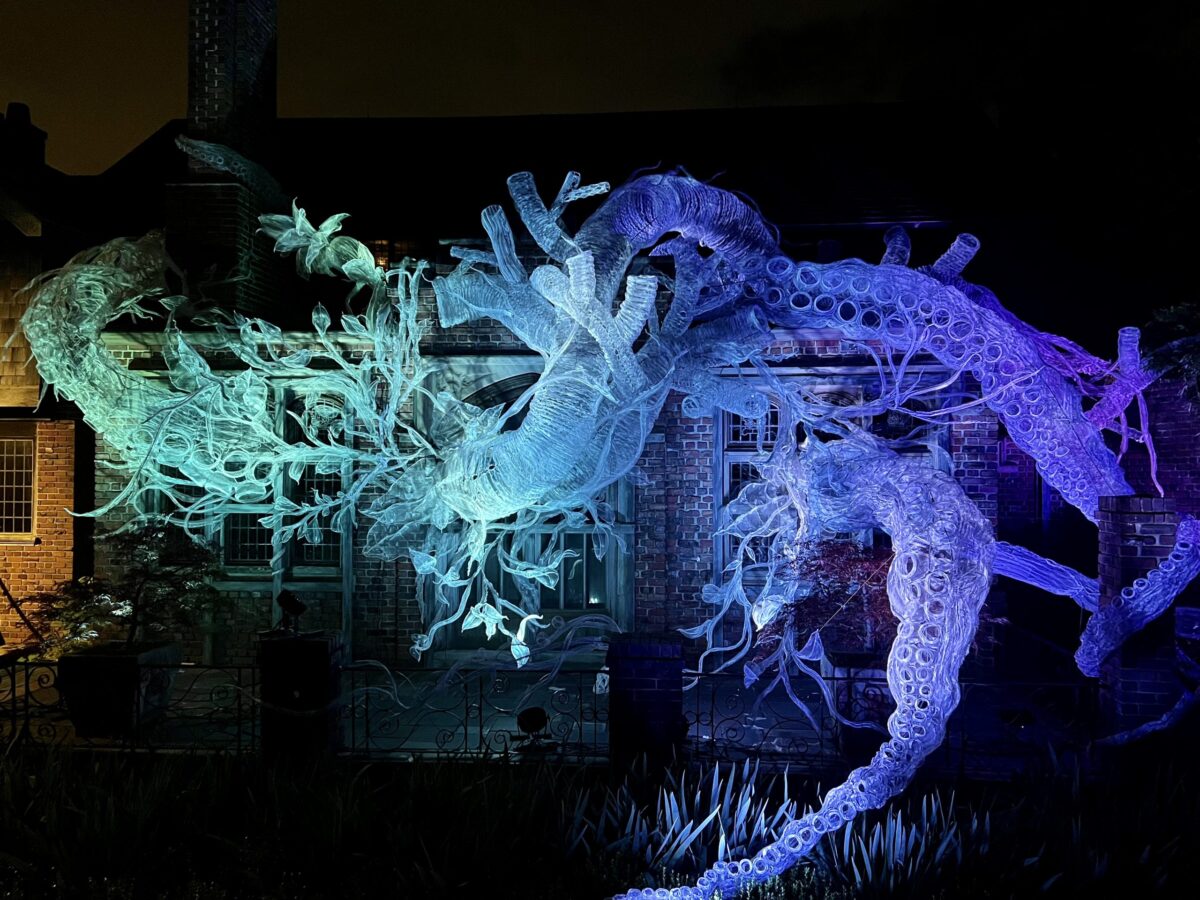 The Hermitage Museum is featuring internationally recognized artist Claudia Bueno for a three-month solo exhibition. Born in Venezuela, Bueno creates stunning, interactive worlds that call forth our most intimate, foundational emotions and gives them seemingly limitless space in which to fully bloom. Metaphor and biology are forever married in works of sound, light, circuits, motors, wind and film.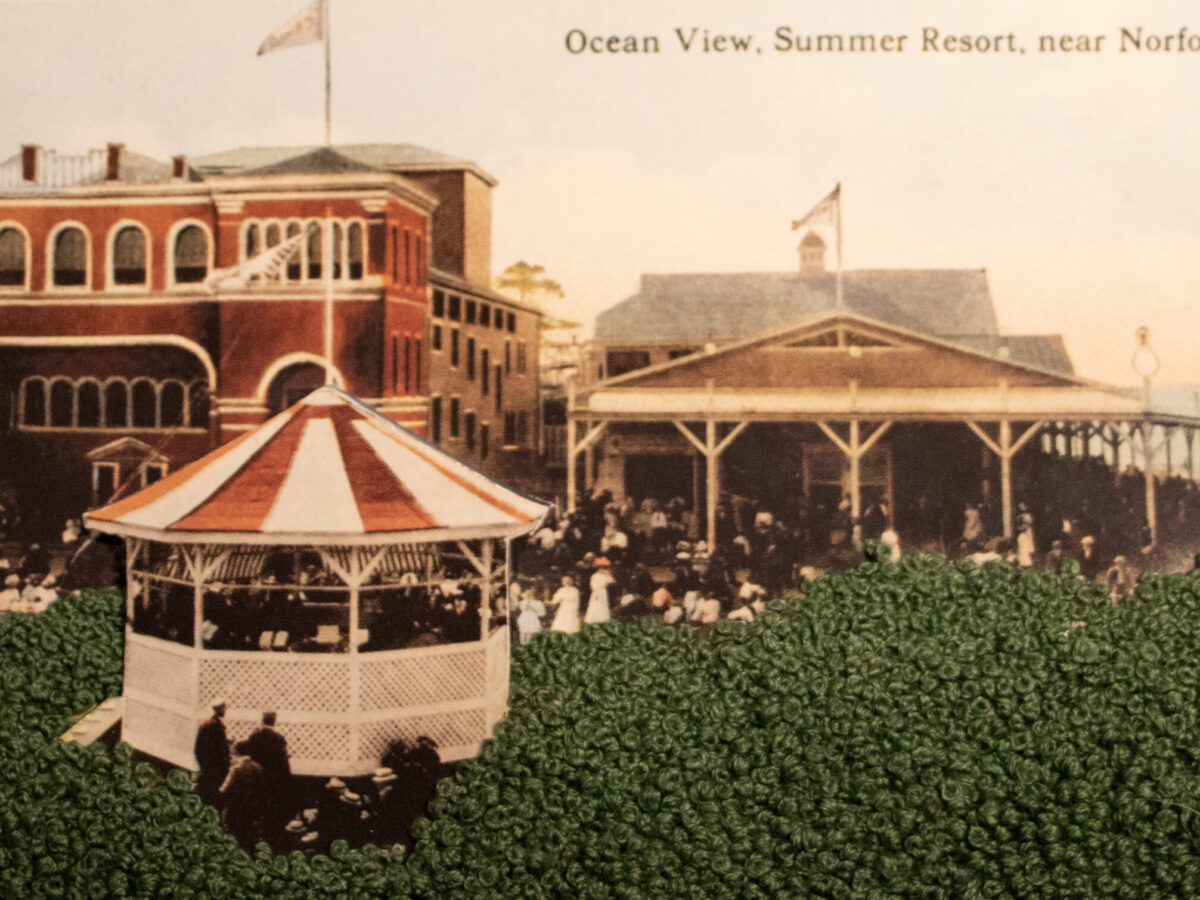 The varied locations have a personal connection to Beardsley as they chronicle the many places her art practice has taken her from Chicago, Vienna, Kyiv, Budapest, Beijing, Tallinn, and Hampton Roads. With postcards and textiles found in local flea markets across Europe, Beardsley juxtaposes structures with encroaching fauna, using embroidery to challenge the pejorative confines of "decorative art" or "craft".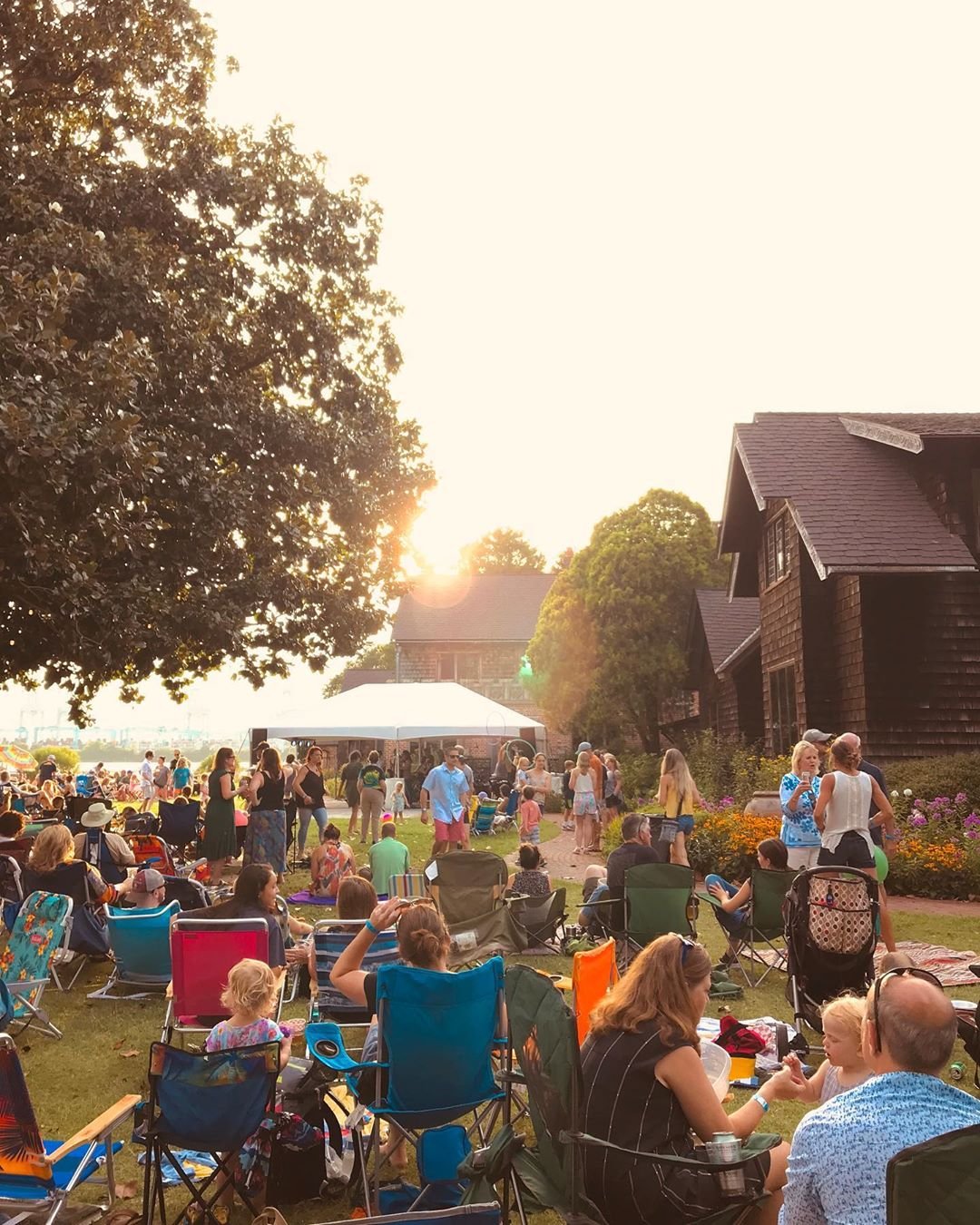 Gates open at 5:30 p.m., music starts at 6 p.m. Relax on the shoreline and enjoy live music from Roberta Lea and Band (Aug. 3) and Allen Huddson and the Halfmoons (Aug. 17). Enjoy drinks from their bar featuring craft beer and wine and grab a bite from various local food trucks! Admission to the museum and their current exhibition is included with your tickets.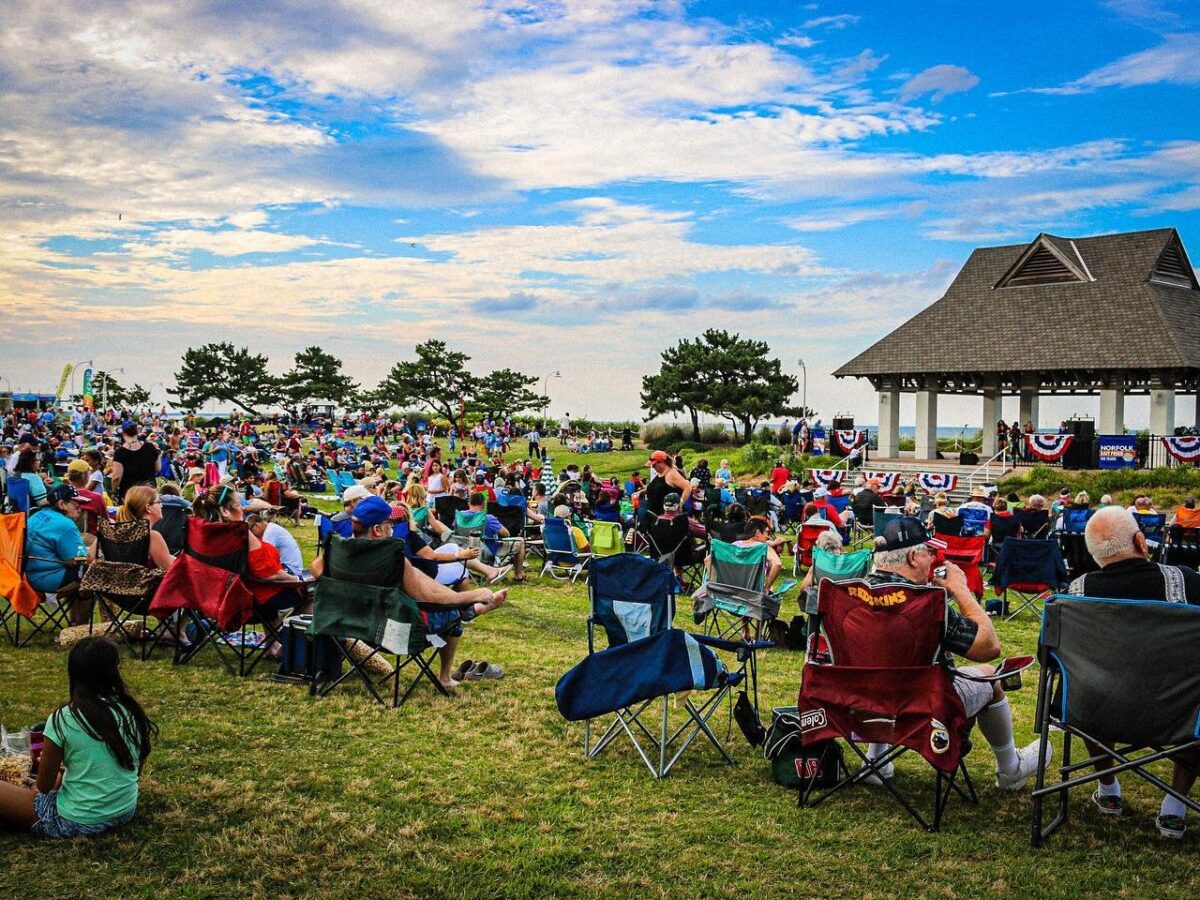 Summer brings the return of exciting Friday night events at Ocean View Beach Park on the Chesapeake Bay. These events bring a diverse schedule of themed parties and family fun and movie nights that provide a great way to start your summertime weekends off right with live music, children's activities, food, beverages and more!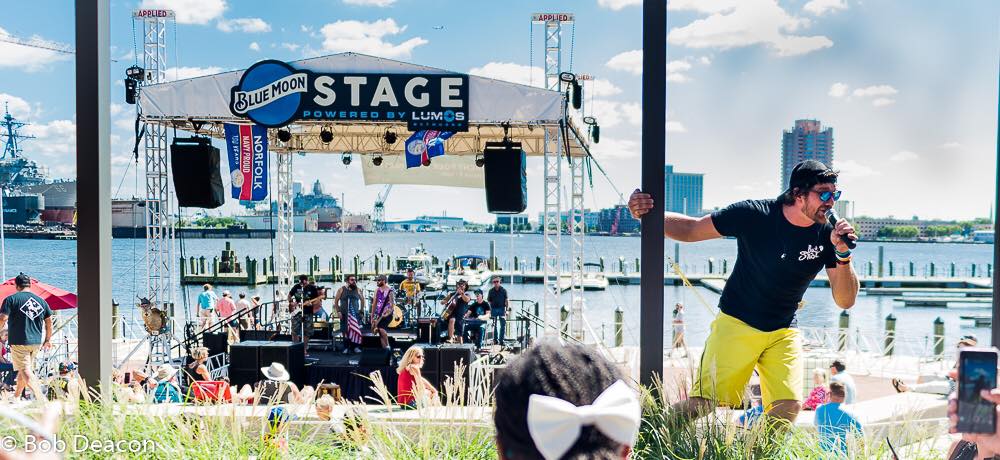 Enjoy the hot summer nights with live music on the Blue Moon Taphouse outdoor stage, cold drinks, and waterside patio seating. Performers include Granger Smith (Aug. 5) and Buckshot (Aug. 19).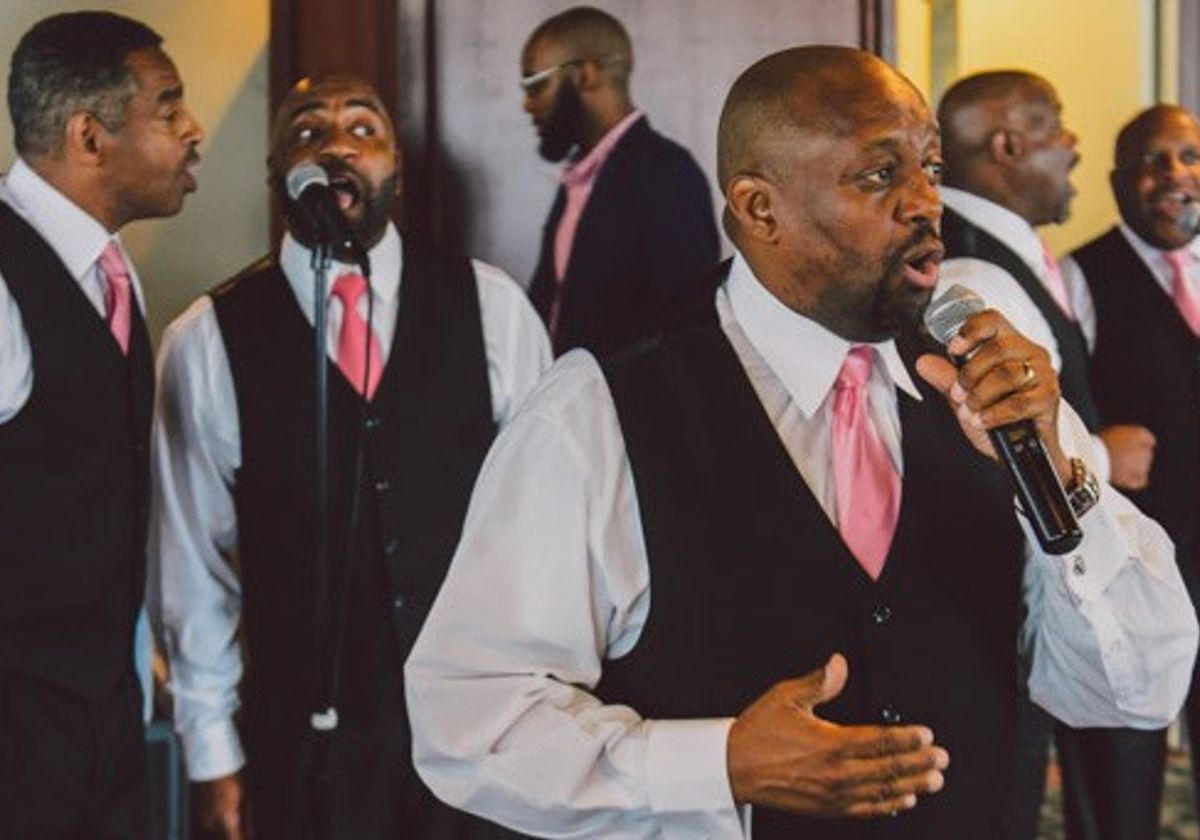 Enjoy live entertainment, an all-you-can-eat buffet and good fellowship featuring performances by Chris Evans.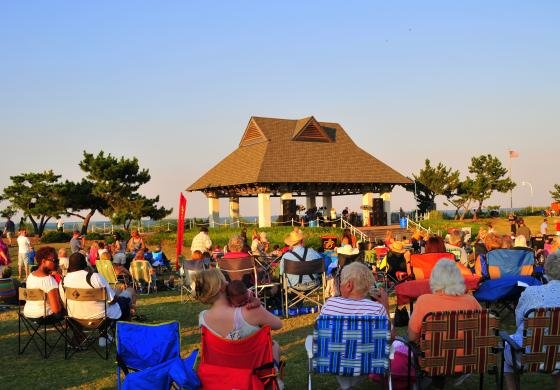 Big Bands on the Bay ends the weekend with a sunset celebration on the Chesapeake Bay. Welcome the stars every Sunday night from 7–9 p.m. Guests are invited down to the Gazebo at Ocean View Beach Park for live Big Band music and dancing.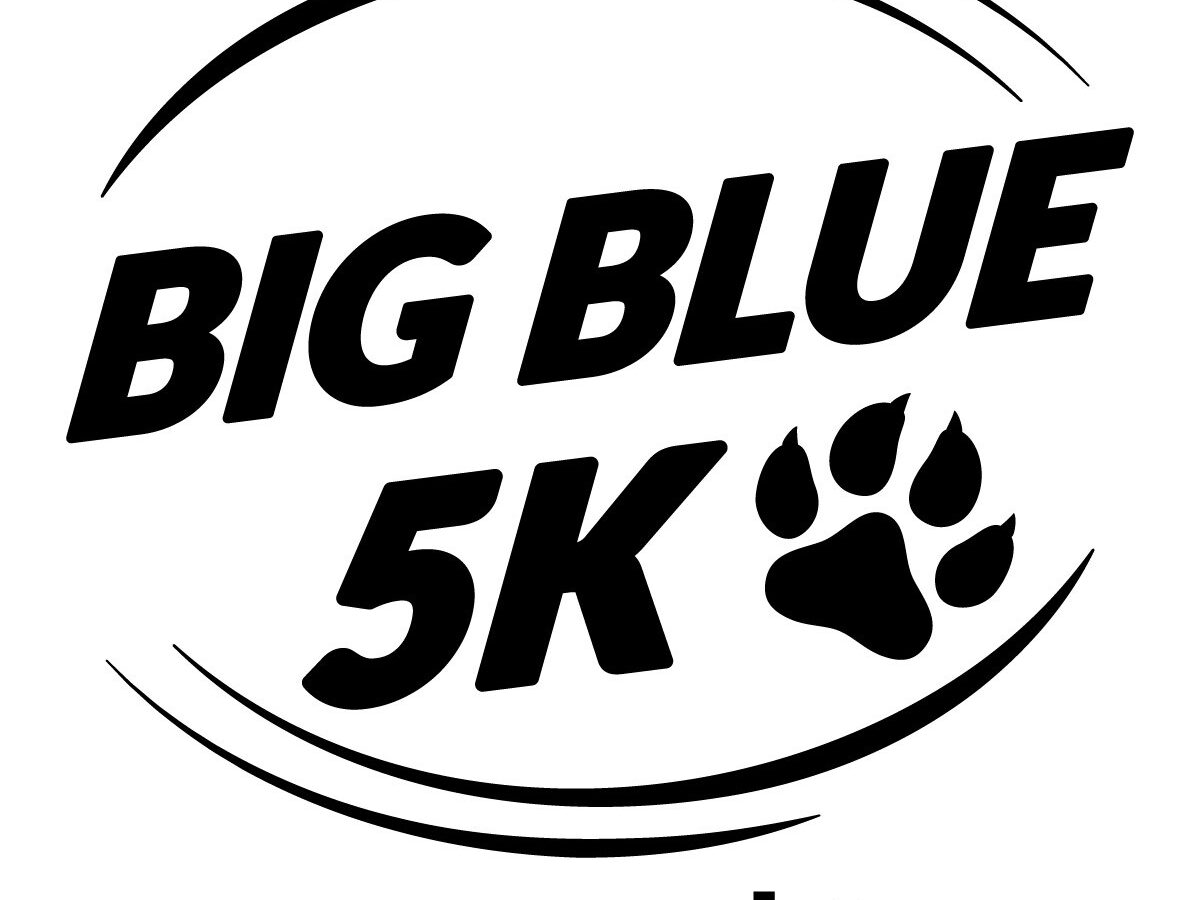 Aug. 12
Old Dominion University
Go Big Blue! The 9th running of the Big Blue 5K presented by Bon Secours takes participants on a 5K tour of the Old Dominion University campus and finishes on the 50 yard line on Kornblau Field at S.B. Ballard Stadium. Participants are invited to celebrate their race at the Post Race Tailgate Party!
August 18–19
Town Point Park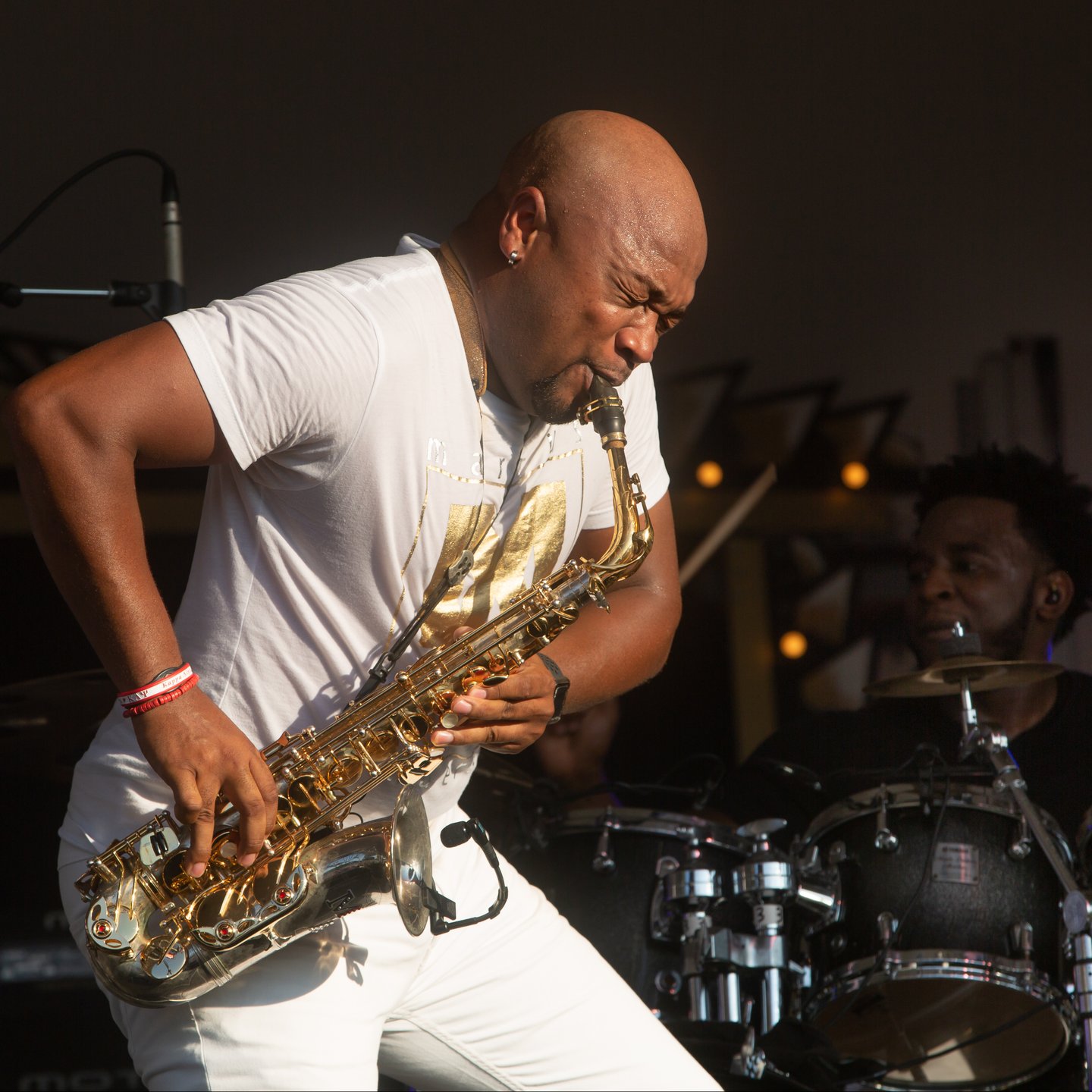 Hampton Roads' longest-running outdoor jazz festival returns for two nights along the Downtown Norfolk waterfront. On a warm summer evening, chill to the legendary sounds of top national smooth jazz and R&B recording artists. This popular festival features a variety of seating and ticket options. Fine foods and beverages will be available for purchase, plus a festival marketplace with crafts, retail items and more. Performers this year include Kim Waters and Kayla Waters, Keiko Matsui, Gerald Albright, Kandace Springs, Jazz Funk Soul and Dave Koz.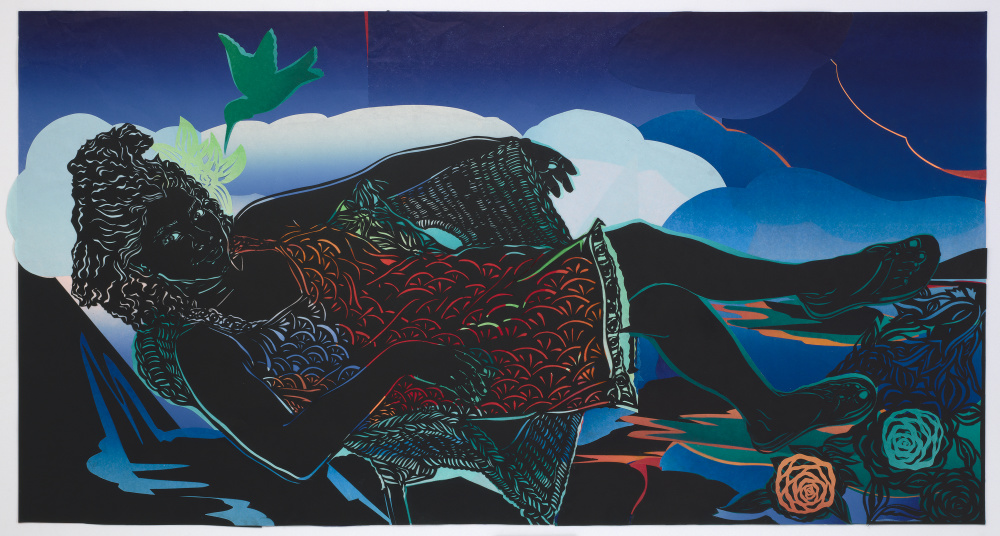 Layers of luminous, jewel-colored paper pulse with life behind cut black-paper portraits made by Barbara Earl Thomas. These new works by the celebrated artist, writer, and thinker meditate on the visual experience of the body within a physical and metaphorical world of light and shadow. Based on real people, the portraits "elevate to the magnificent" her family, friends, and neighbors, as well as cultural icons of the African American literary landscape.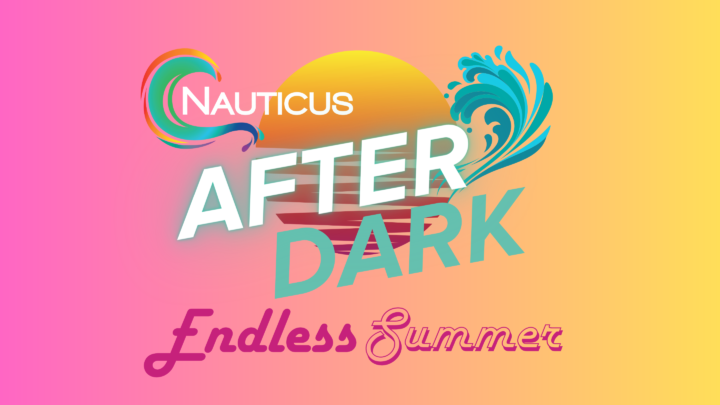 Grab your friends and start your weekend early with Nauticus After Dark, an evening event series exclusively for adults 21+. Nauticus After Dark: Endless Summer will offer after-hours exploration of Nauticus and help you enjoy these last few weeks of summer! Guests will also enjoy tasty, themed cocktails and bites, engaging activities, karaoke and more!
Fortune Feimster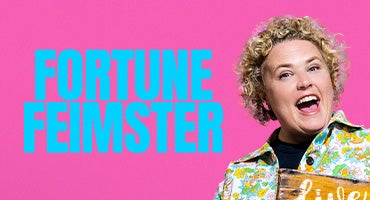 You can catch stand-up comedian, writer and actor Fortune Feimster on the radio, on screens both big and small and touring her stand-up across the nation.