You may already be familiar with the many options for traveling to Norfolk. (If you're not, just check this out.) But, what about getting around once you get here? The modes of transportation in Norfolk are varied, so it really depends on your preference and where you want to go. Here are some unique transportation options, whether you're looking for water views, wind in your hair or simply a way to get from here to there.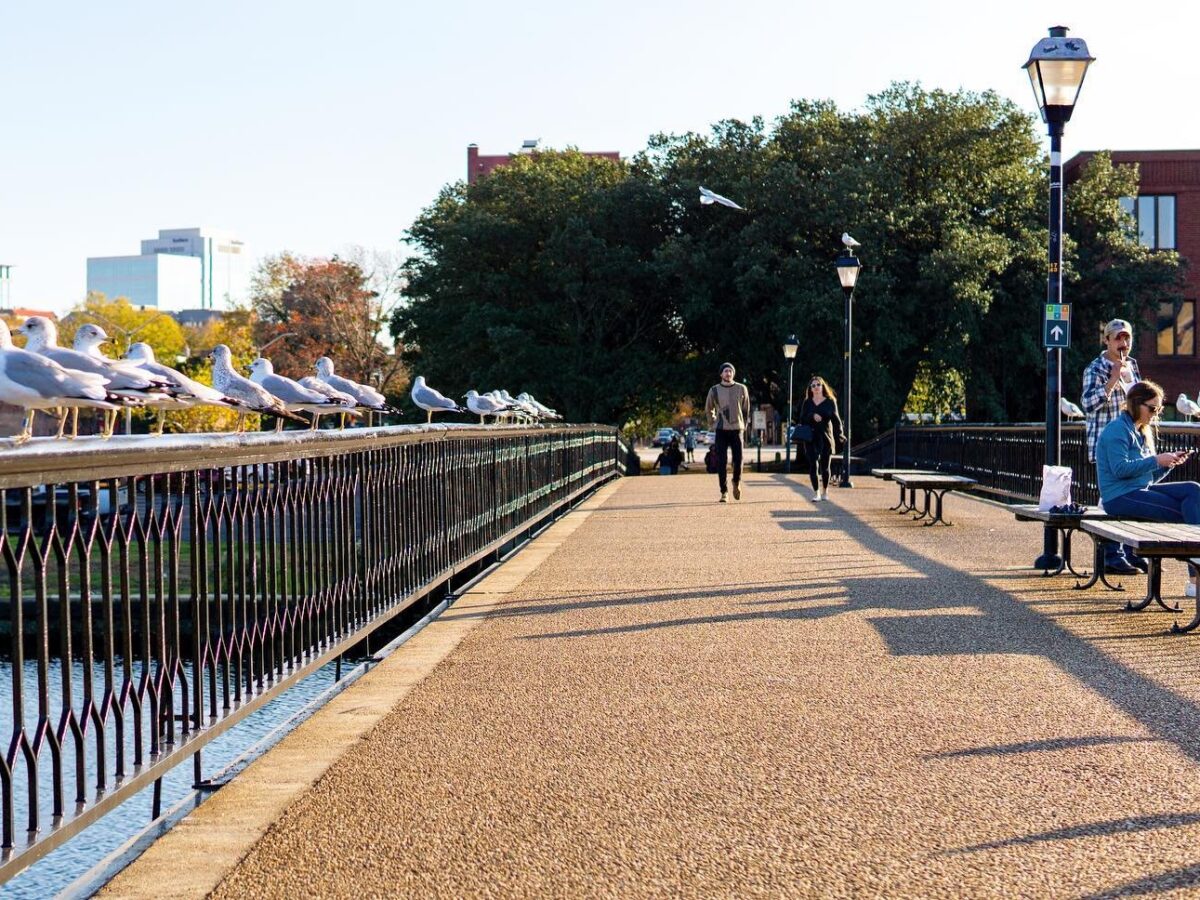 In search of a scenic way to explore many of Norfolk's neighborhoods? The Elizabeth River Trail (ERT) is Norfolk's 10.5-mile-long walkable and bikeable pathway that takes you through multiple neighborhoods with different waterfront views. Starting out in our thriving Downtown, the trail winds you through historic neighborhoods and campuses and ends in the beautiful neighborhood of Lochhaven. The ERT is trickled with breweries and delicious restaurants along the way, and if you're not familiar with our city, it's a great way to start exploring. Here's what you'll see.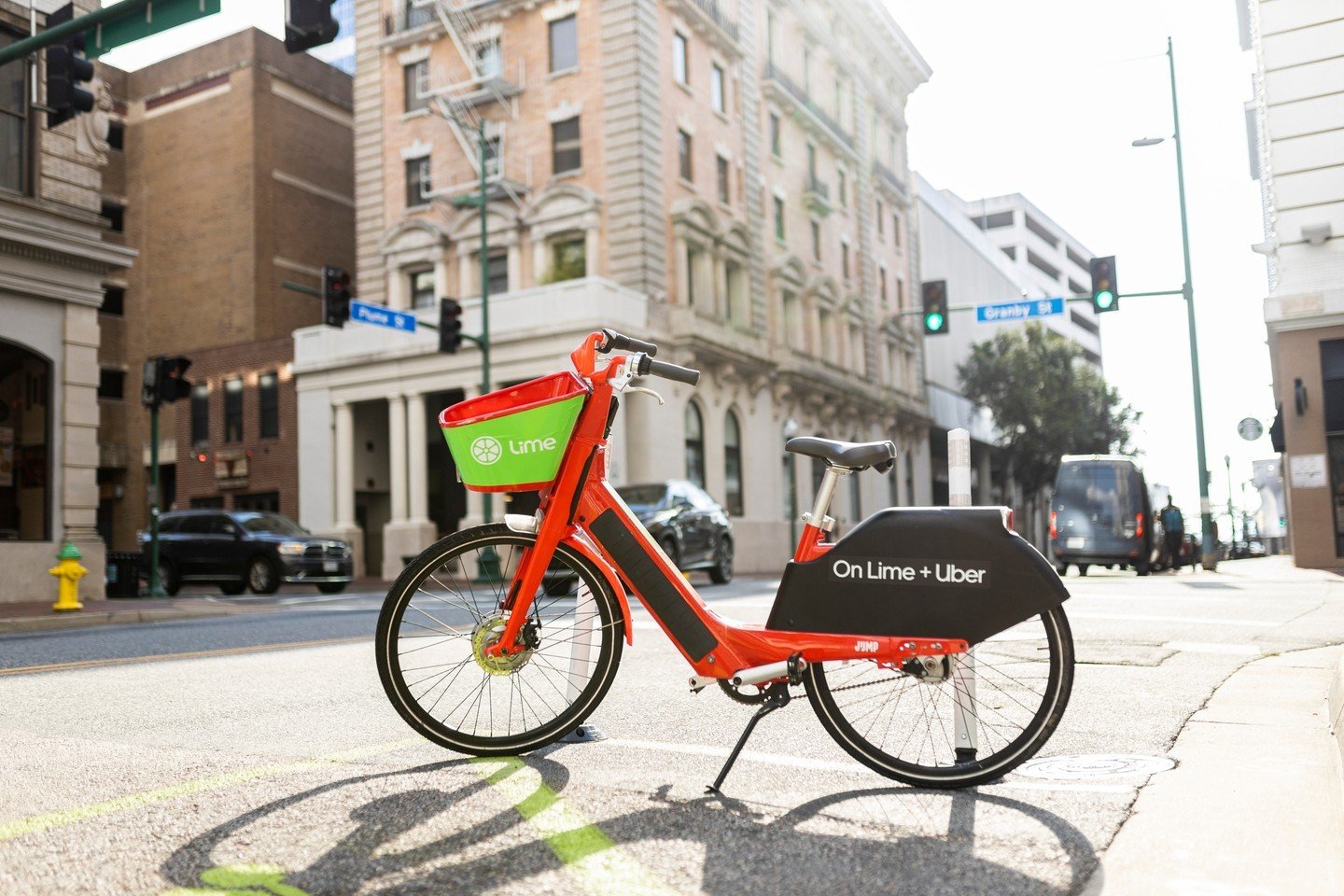 Lime is a scooter share program that provides on-demand transportation solutions to help people seamlessly move throughout their neighborhoods and across the community to meet their daily needs. Along with scooters, you can also rent bicycles through Lime. Simply download the app, view nearby rentals, scan the QR code or enter a number to unlock, then enjoy the ride. Don't forget to lock up safely when finished and park curbside or at any public bike rack.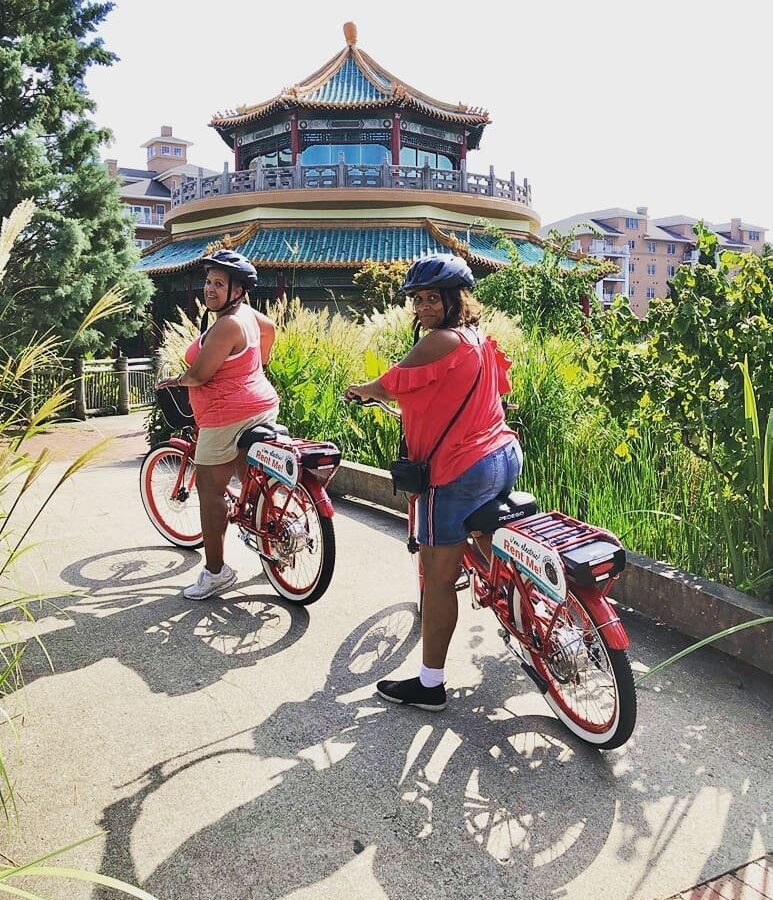 Put a little power in your pedal by heading Downtown to Pedego Electric Bikes. The electric-assist empowers peddlers to go farther and faster, allowing you to see more in less time. Pedego offers rentals for a full day, half day or 24 hours. Locks and helmets are included with every rental, and delivery service is available for full day and weekly rentals.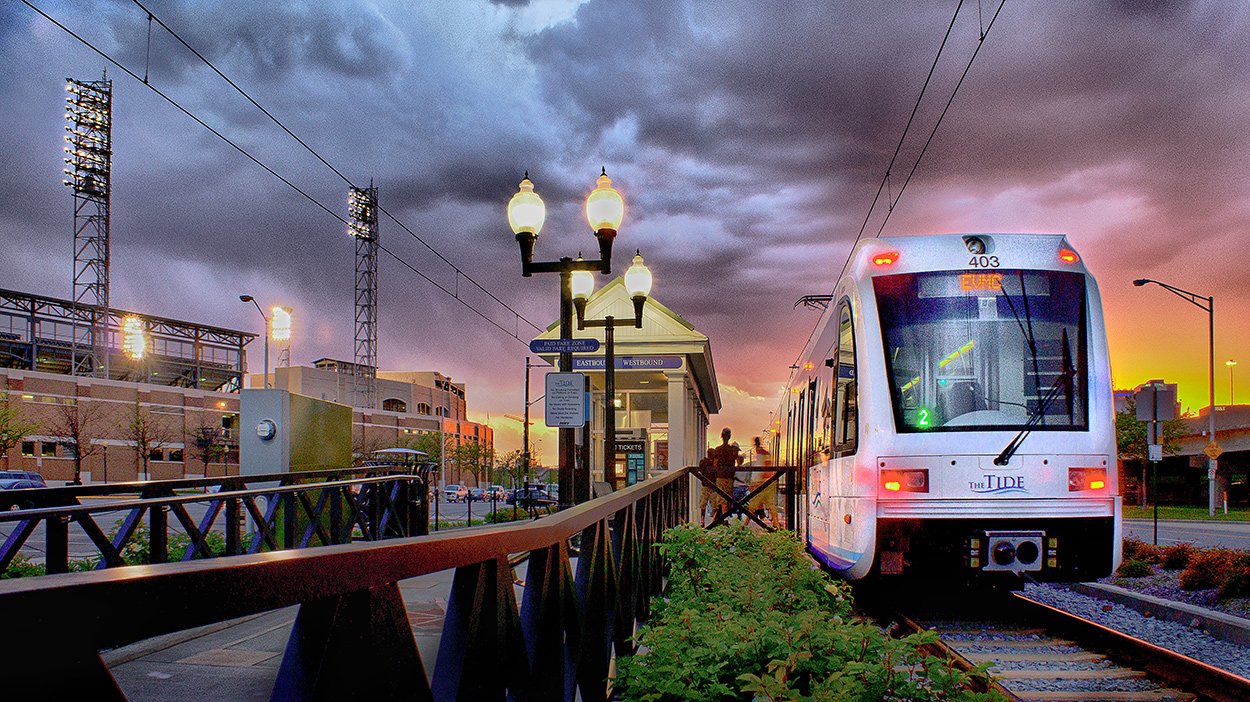 It's always a fine time to ride the Tide! The Tide light rail takes commuters from Fort Norfolk Station, near the historic Ghent district, to the Newtown Road Park & Ride Station at the Norfolk / Virginia Beach city line, making stops near the Chrysler Museum of Art, The MacArthur Memorial and Harbor Park Baseball Stadium. The light rail operates daily.
Taxi or Rideshare Apps
If you're traveling a little farther through Norfolk—like to Military Highway or Ocean View—or to a neighboring city, you may opt to use a taxi service or ride share app. The ride shares most commonly used in Norfolk and surrounding cities are Uber and Lyft.
Elizabeth River Ferry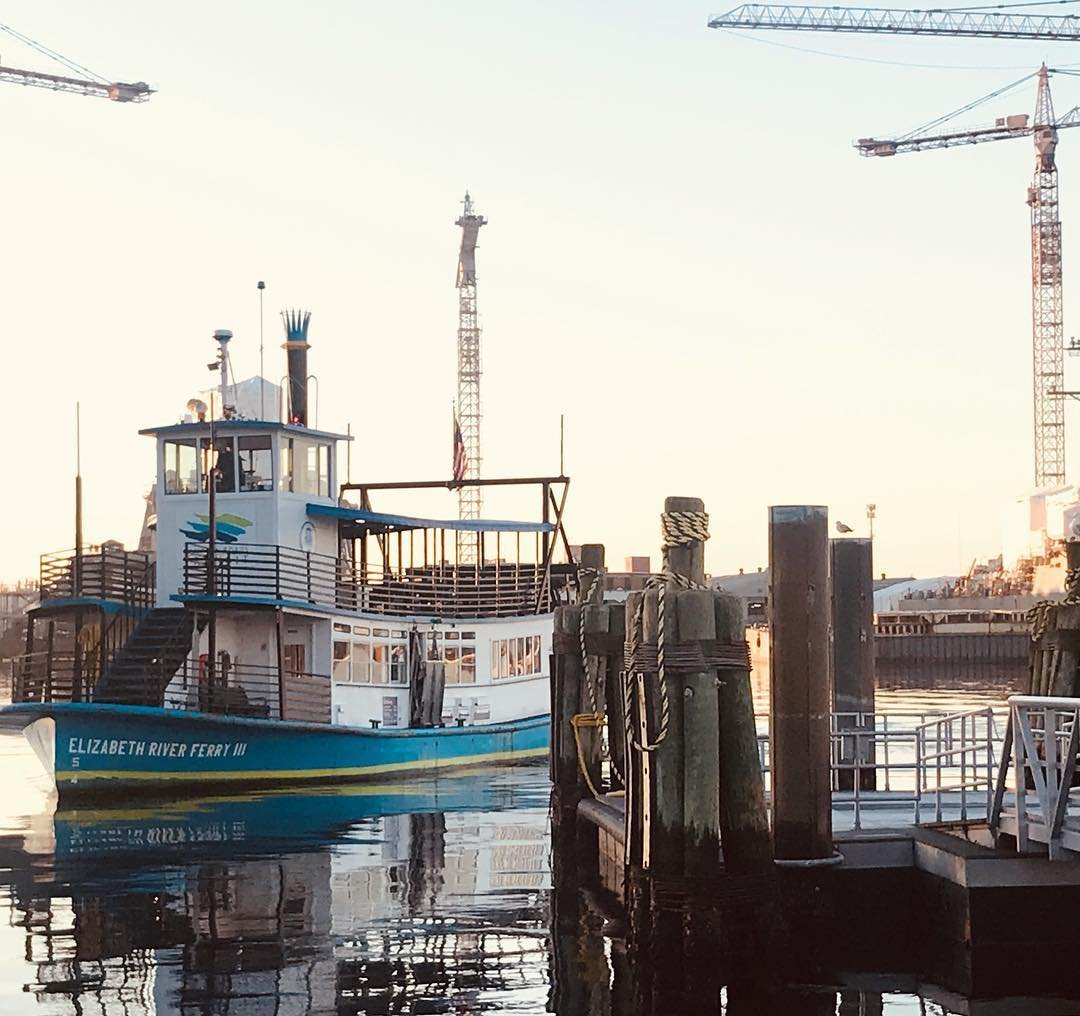 Heading over to Norfolk's neighboring city of Portsmouth? Sure, you can drive through the tunnel, but for a more scenic experience, hop on the Elizabeth River Ferry. You'll see a unique view of the Elizabeth River and waterfronts of both cities as you swiftly move across the harbor. Ferry schedules vary by season, so check schedules ahead of time for the latest departures. Catch the ferry on the Norfolk side right in front of Waterside District. To access the ferry, please have exact fare (adults $2, children free, GoPass $4.50). Learn more about fares and GoPasses.