It happens every year. One minute, you're stretched out on an Ocean View beach reapplying sunscreen, and the next, "Back to School" ads are intrusively popping up on your devices. "How can summer be over already?" you wonder. "We just started having fun!" Not to fear, our summer-lovin' friends. Norfolk's balmy weather, endless outdoor activities and fabulous festivals allow you to experience a longer summer season. While visitors in other regions are breaking out the boots and overindulging in pumpkin-spiced everything, here in Norfolk, we're still hopping on boats, booking tickets to outdoor performances and enjoying freshly caught seafood plus local brews from the finest waterfront patios. Join us, won't you? Here are some ways to make summer last longer in Norfolk.
OUTDOOR ACTIVITIES
Let's start with the obvious. Summer is meant to be enjoyed on the sand, waves lapping at our toes. Beach days don't have to cease just because August is ending. In fact, post-Labor Day outings in Ocean View and East Beach mean less crowds and more space to spread out with a blanket (or a luxury picnic). And, if you're traveling with your four-legged pooch, you can bring your trusty companion along for sand and surf following the Labor Day holiday. Whether you spend the day lounging, fishing, kayaking or stand up paddleboarding, be sure to get in at least one more beach day at Ocean View.
If you're more on the active side, take advantage of Norfolk's 144 miles of shoreline with a water excursion. How about paddling on the Lafayette River to get in touch with Norfolk's beautiful nature. The season isn't over yet, and now's the perfect time since scorching hot days have ended. Or, maybe you'd rather sit back and relax on a cruise to learn more about the region or experience an end-of-summer dinner cruise. Fishing will surely keep you in the spirit of summer, and we've got just the place to reel 'em in, then enjoy a frosty beverage and appetizer on site. Here are some more water activities to soak in the final days of summer.
Did you know the Norfolk Tides play through mid-September? There's still time to root, root, root for the home team while enjoying all the popcorn you want—plus hot dogs, tacos, pizza and beer. Harbor Park's theme nights make the experience all the more fun whether you're visiting for baseball card giveaways, Bark in the Park or a business special matinee. Plus, certain nights offer final chances to see the magic of fireworks this summer. Cheer on a home run, try to catch a foul ball, and watch bright colors light up the Norfolk sky. You'll think it's the start of summer all over again. See the Tides season schedule.
Explore Plants, Animals and Art
These are the ideal days for visiting one of Norfolk's fascinating attractions. It's warm but not too hot, social but not too crowded, and there's never-ending possibilities of things to see and do. Head to Norfolk Botanical Garden and bask in the blooms of camellias, autumn flowering cherries and Japanese toad lilies. You can even enjoy a picnic in the Garden among the beautiful blooms. Visit over 700 species at the Virginia Zoo. Now is a great time since animals tend to be more active once temperatures start to dip. For a hybrid indoor/outdoor excursion, the Hermitage Museums and Gardens features over 5,000 objects and ever-changing exhibitions, plus lush, waterfront grounds and gardens to wander.
Norfolk's Elizabeth River Trail is a 10.5-mile walkable and bikeable path that winds through beautiful neighborhoods and treats wanderers to stunning waterfront views. Now that it's not hot enough to melt bicycle tires and shoe soles into a puddle, spend a morning or afternoon exploring your favorite parts of Norfolk. Journey past Harbor Park, the Battleship Wisconsin, through the cobblestone streets of Freemason and along the waterfront walkway at The Hague. Stop for a drink and a bite in Chelsea before scoping out the serene nature of Lamberts Point. Here's some additional ideas for things to do along the Elizabeth River Trail.
Summer Eats + Drinks
Nothing quite says summer in Norfolk more than relaxing on an outdoor patio with a plate of crab cakes, shrimp or fresh catch of the day. With our close proximity to the Chesapeake Bay and Atlantic Ocean, there's always an abundance of seafood to enjoy steamed, grilled, raw or fried. Our restaurants run the gamut of dishes and atmospheres. You could be indulging in a soft shell crab sandwich, fries and ice cold beer while overlooking the water for lunch, then savoring delicate diver scallops on white tablecloths for dinner. Here's a roundup of Norfolk's seafood spots.
Yes, we know oysters are seafood. Trust us when we deem them worthy of their own category. The commonwealth is home to eight oyster regions, with flavors ranging from briny to mild to sweet butter and cream. Norfolk restaurants take great pride in serving oysters that are both local and from waters afar, so there's always an opportunity to discover a new favorite. We suggest ordering them raw with a side of cocktail sauce, lemon juice or mignonette. You'll also find them steamed, fried or served Rockefeller or Romano style. Whatever you're craving, these Norfolk oyster bars are ideal for shucking and slurping.
There's technically no wrong time of year to enjoy barbecue, but savoring it in the summer is reminiscent of backyard gatherings, family reunions and that irresistible, smoky char filling the air and making mouths water. There's something quite satisfying about biting into a sandwich piled high with warm brisket or pulled pork, dripping with tangy sauce and cooled down with a dollop of house-made coleslaw. Plus, when football season rolls around, you know those cravings are simply going to intensify. So, put in the legwork now by trying these top barbecue joints in Norfolk
It would be a real shame to end summer—or any summer meal, for that matter—without a scoop of velvety ice cream or gelato. Indeed, there's no better way to cool down and satisfy a sweet tooth at the same time than with a sundae, cone or shake. When it comes to options, Norfolk has quite the cream of the crop. There's s'mores ice cream, nitrogen-whipped treats, rolled ice cream, plus creamy and fruity gelatos. For a little factual cherry on top, Norfolk is home to the original waffle cone, and you can order one created from the very same machine rolled out in 1904. Cool down at these hot spots.
Breweries are a year-round staple in Norfolk (why else would they have seasonal beers?), but the end of summer and early fall are exciting times to visit these locally loved establishments. Want to bask in the warmth of endless summer days and firefly-dotted evenings? Choose a refreshing light summer ale. Want to pretend the leaves are starting to change? Many breweries will already have their autumn options ready to pour, so go ahead and try that Oktoberfest or pumpkin ale you've been eyeing. Here's a list of Norfolk breweries to get you started.
Late Summer/Early Fall Festivals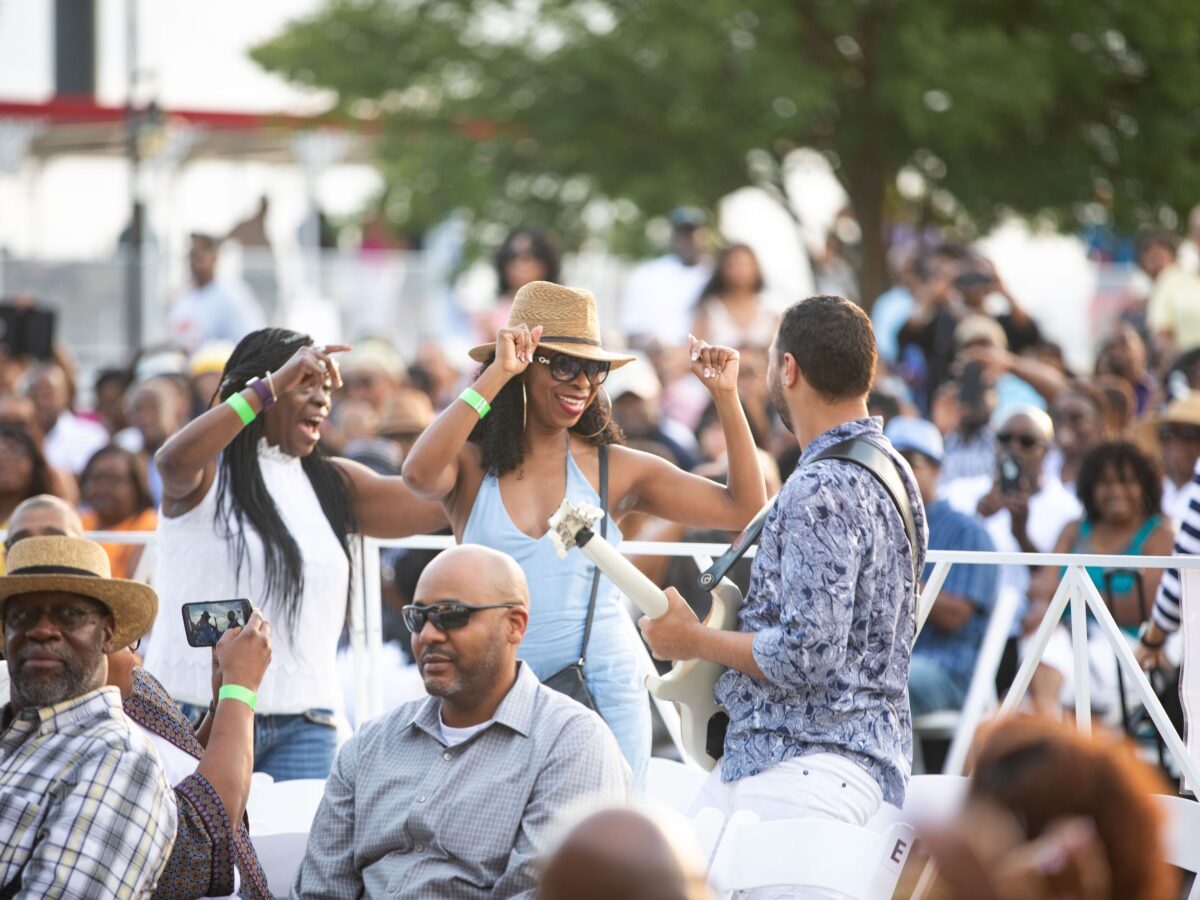 Cap off the summer with the sweet sounds of smooth jazz. The Norfolk Waterfront Jazz Festival is Coastal Virginia's longest running outdoor jazz festival that features the legendary sounds of top national jazz and R&B artists. Take in the smooth sounds of jazz music while enjoying the gorgeous views of the Elizabeth River from Town Point Park. This fan-favorite event offers a variety of seating options. Don't forget about the unique vendors that offer everything from fine food and wine to crafts, retail items and more. Here's a guide to Jazz Festival.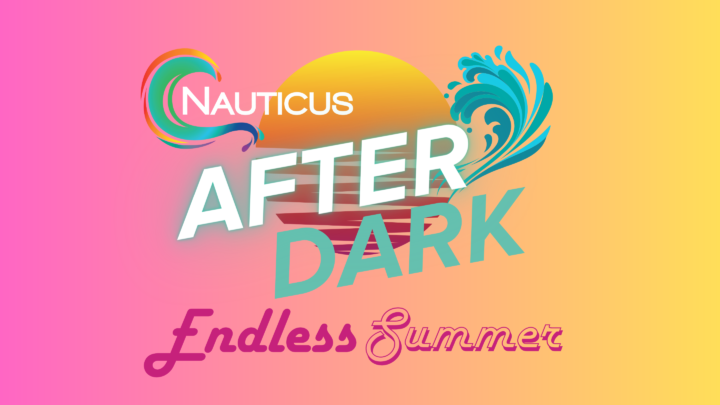 Grab your friends and start the weekend early with Nauticus After Dark, an evening event series exclusively for adults 21+. Nauticus After Dark: Endless Summer will offer after-hours exploration of Nauticus and help you enjoy the last few weeks of summer with tasty themed cocktails and bites, engaging activities, karaoke and more!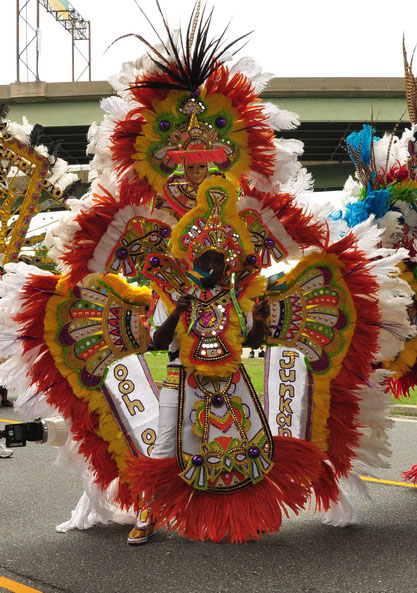 You'll think you've hopped aboard a cruise and journeyed to the Caribbean at this vibrant festival. Come and experience the fusion of food, colors, creativity, incredible art and live authentic Caribbean music along the waterside at Town Point Park! Watch the Parade of Bands full of stunning, vibrant colorful costumes with unique themes and music to get everyone moving. The festivities only get better with a full-blown concert of international artists on the main stage plus so much more.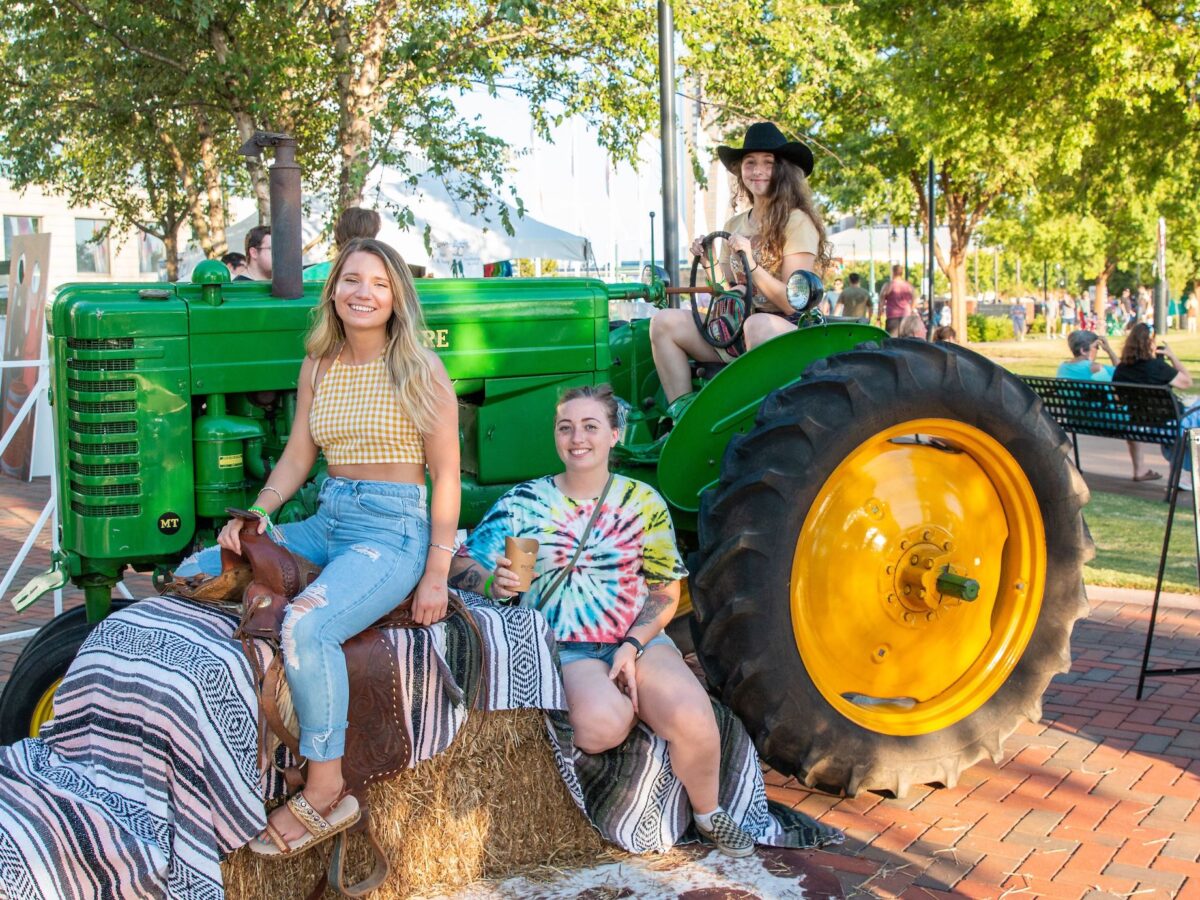 Couldn't fit in that summer excursion to Nashville? No worries because Nashville is coming to Norfolk. NashFest 757 is a one-day festival celebrating the iconic culture and cuisine of Nashville along the Downtown Norfolk Waterfront. Fusing together all of the elements that make Nashville one of America's most popular cities, NashFest 757 will offer an experience similar to an evening stroll down Broadway, featuring national and local recording artists, mouthwatering hot chicken, barbecue and biscuits, line dancing, craft beer and whiskey tastings, bull riding and much more for what promises to be one of The 757's hottest summer events!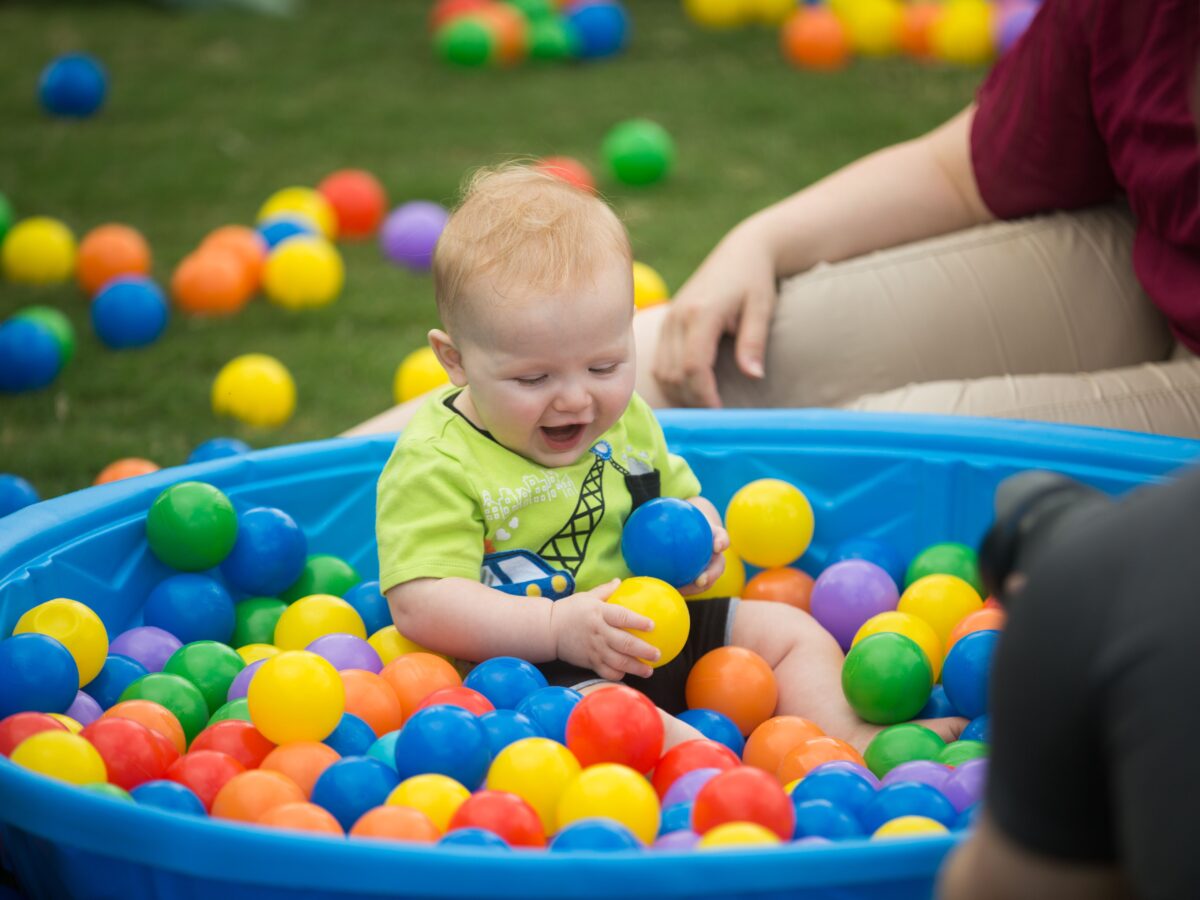 Kiddos missing all the activities, crafts and experiences of summer camp? Bring them to Norfolk for the Children's Festival, filled with more than 100 creative and interactive activities including storytelling, hands-on workshops and educational displays, cultural experiences, arts and crafts, costumed characters and more! Parents and children alike can frolic through the many imagination stations, shows and displays that are on site. Then visit the multiple exhibitions and activities that are sure to get the creative juices flowing.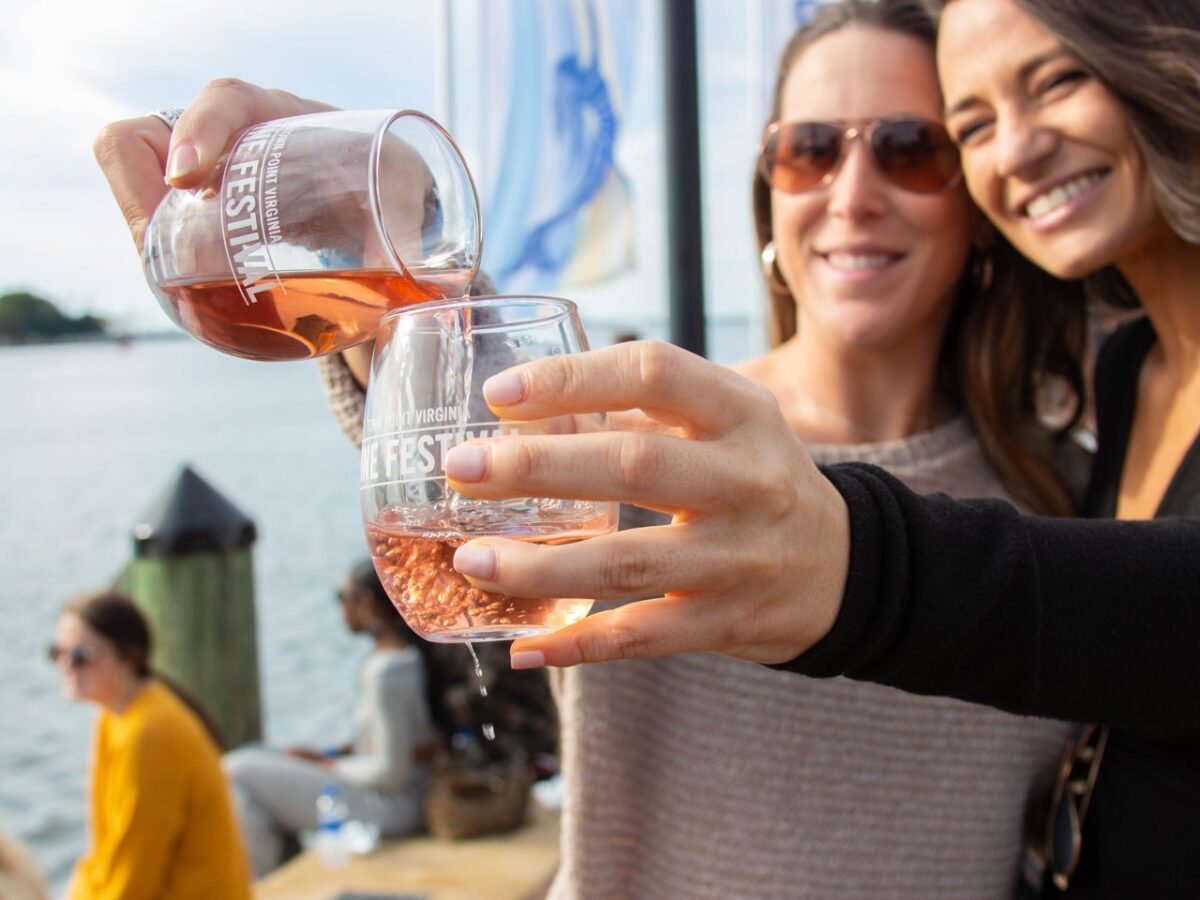 Don't let the fall fool you. The days are typically quite pleasant at this biannual event in which locals and visitors flock to Town Point Park to sample sips from approximately 20 Virginia wineries. Discover a new favorite wine, enjoy a delightful picnic, bop to the sounds of live music and browse the wares of top-notch vendors, all with the Elizabeth River as the perfect backdrop for pretending Halloween isn't two weeks away.
Stockley Gardens Fall Arts Festival (Oct. 21–22, 2023)
Held the same weekend as Wine Fest, the Stockley Gardens Fall Arts Festival is a free, art-focused event inviting participants to peruse works of pottery, sculpture, painting, mixed media, photography, jewelry and more. Live music, food and friendly faces makes the festival even more fun. We suggest fitting both events in for a full weekend of vibrant art and viticulture.