Coffee is an essential part of our daily routines, so we've rounded up the best places to get your caffeine fix in Norfolk. Find the coffee shop that fits your personality best — whether you need caffeine to have the energy to explore the city or simply want to enjoy catching up with a friend, these places are our go-to's!
226 W 24th St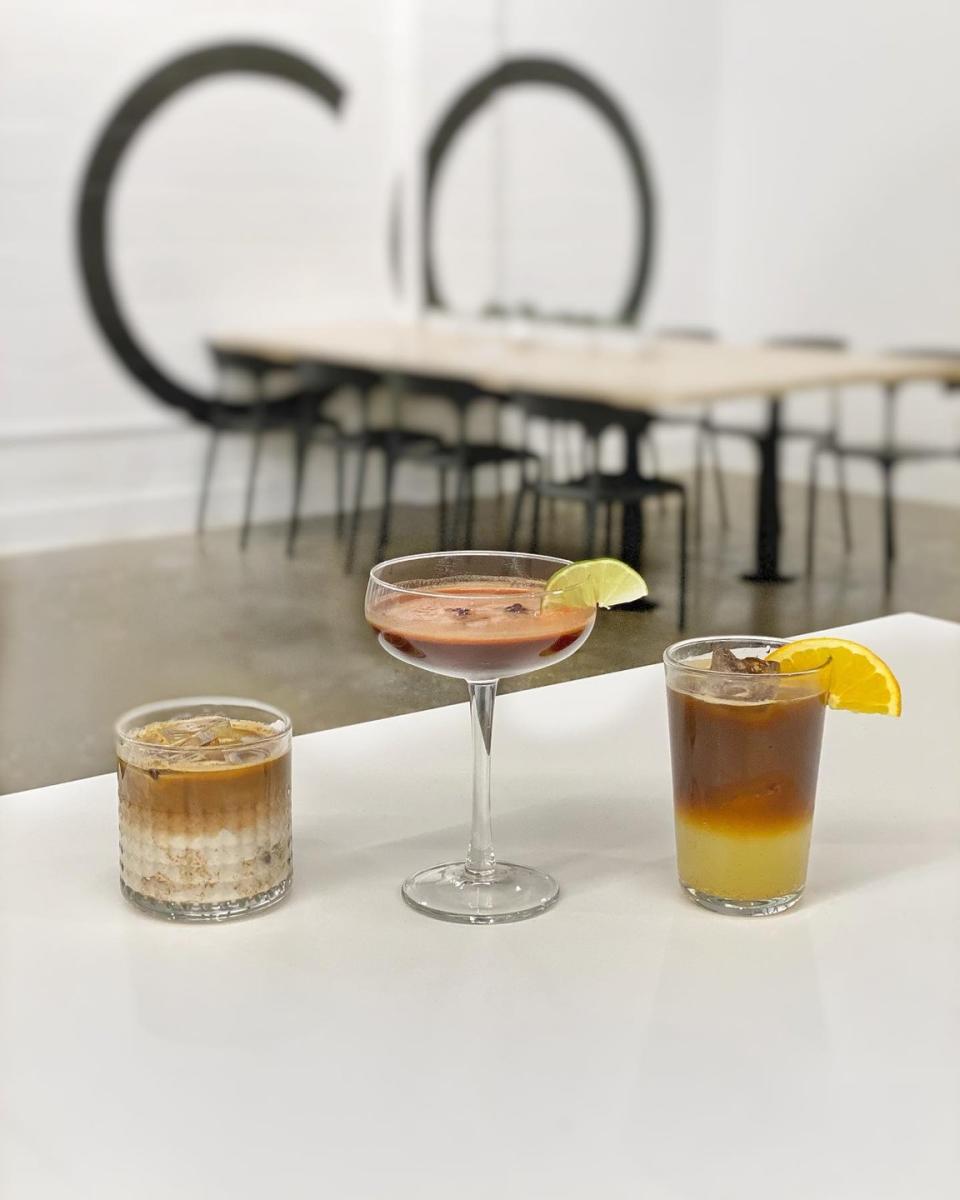 Coalescence Coffee is paving the way for a newly imagined coffeehouse. While you might be thinking it's their sleek, modern, well sought-after architectural design and instagram-worthy drinks that sets them apart from many cafes, it's actually their business model that has sparked our admiration. Coalescence is a not-for-profit coffeehouse, and is completely community driven — even their baristas double as community catalysts! You can find this one-of-a-kind coffee shop in the Railroad District, a neighborhood that is slowly being revitalized thanks to companies like Coalescence. Before planting roots within the district, the owners chatted with local businesses and residents in this neighborhood to make sure they were wanted and needed – how community oriented they are?
419 W 21st St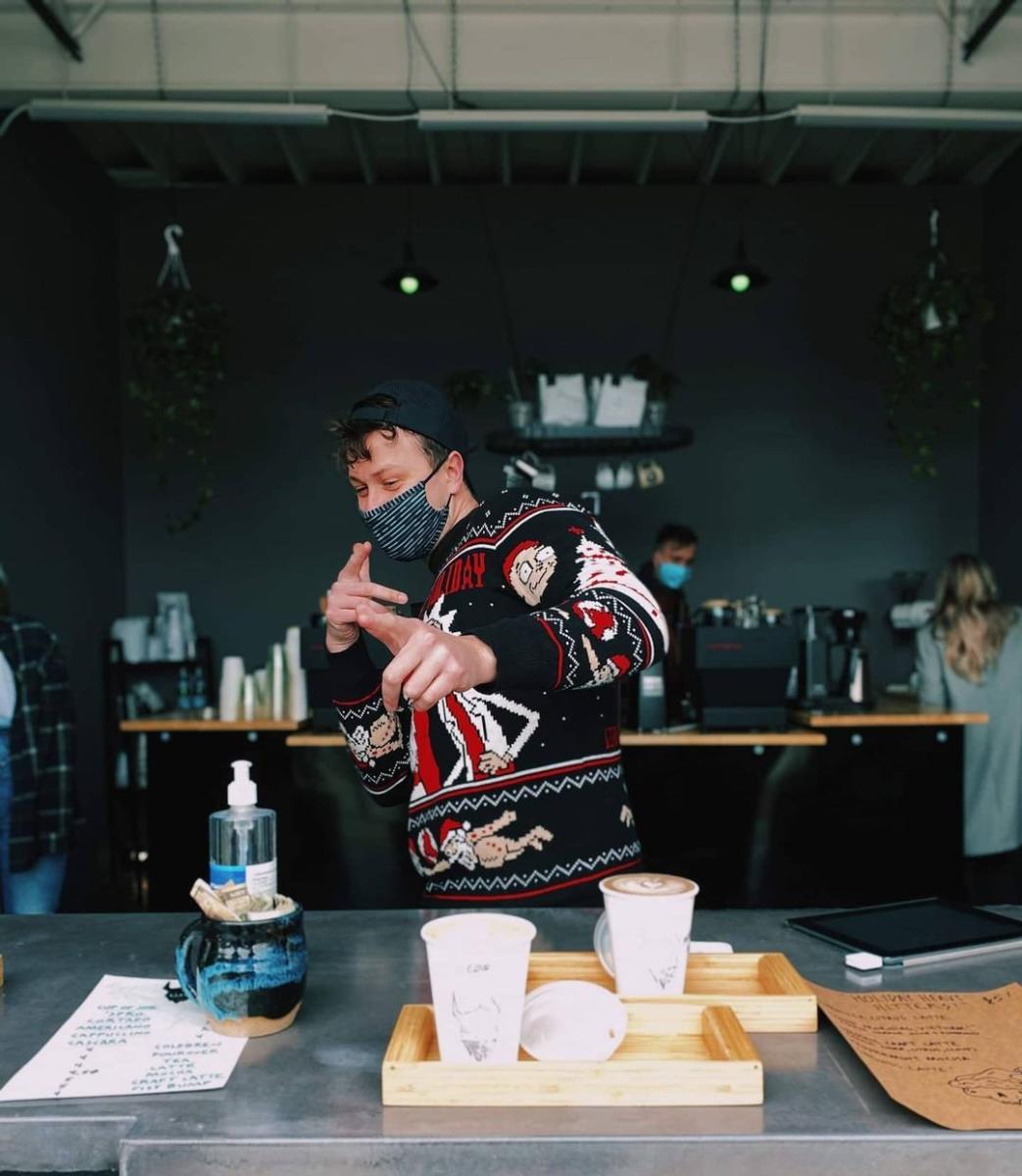 Twin brothers Erik and Sean grew up in Orlando, Florida before both joining the military. They always had a love for coffee, but their extensive travels around the world broadened their appetite and amplified their appreciation for the coffee bean. Now veterans, they are creating some of the most tasteful and compelling lattes in our city. While they have rotating seasonal latte flavors like Maple Squash or Camp Crystal Lake S'mores latte, they also always have some sort of citrus flavored latte on hand. This citrus element is incorporated as a tribute to their original home in the sunshine state. While their coffee shop is bursting with plants, they are extremely accommodating and friendly — it's hard not to be an avid Korbros coffee drinker.
2410 Colonial Ave.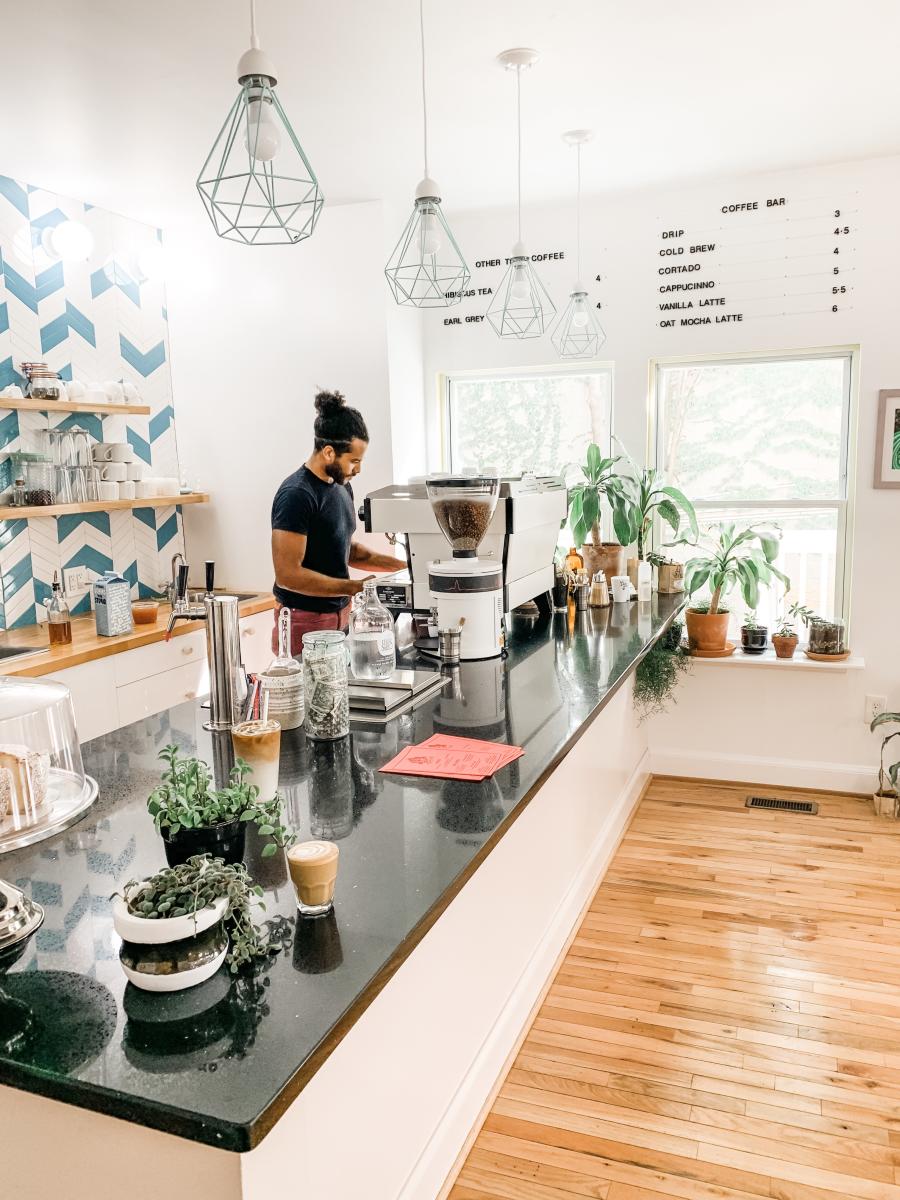 Most locals will suggest this café for their waffle sandwiches since the owner once ran a favorite foodie pop-up called Waffletina. However, in looking for a more permanent space, Mea Culpa was born and now has much more than decadent waffle sandwiches. Customers will find Three Ships brewed coffee and espresso with house-made seasonal syrups that make their lattes extra special. You can also spend the day hanging out in their outdoor hammocks or on their 1906 Victorian front porch. The inside of the coffee house boasts modern, sleek vibes, which pairs well with the owners' personable demeanors. Nosh on a waffle, sip on a coffee, sign-in to WIFI and let the relaxing day pass you by.
810 Union St. and 208 E. Main St.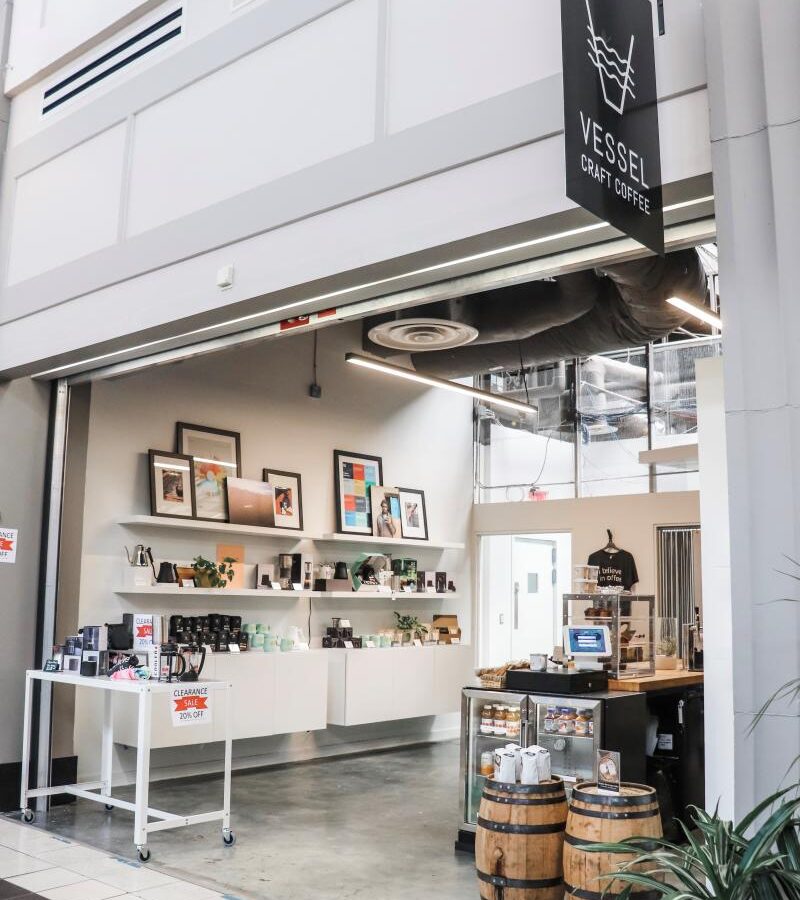 It was Sarah Cowherd's background as a travel nurse that led her to have passion and appreciation for smaller coffee farms with great work ethics around the world to open Vessel Coffee. This once online-only business started out in Selden Market (a market in Norfolk that provides local entrepreneurs with a supportive space to develop their small business) and with attracting a following it has now flourished into a second downtown café.
Both locations offer slightly different drink and food options but are equally delicious. Besides their classic cold brew or pour-over, Vessel often carries bourbon barrel coffee using barrels sourced from a local distillery, Iron Clad – this popular coffee sells out quickly and then you must wait until the next batch. If you're looking for something other than coffee, another customer favorite, is the Oolong Lavender Fizz, a delicious tea option. The newest coffee creation on their menu is a CBD coffee that uses coffee beans that are infused with CBD oil.
503 Botetourt St.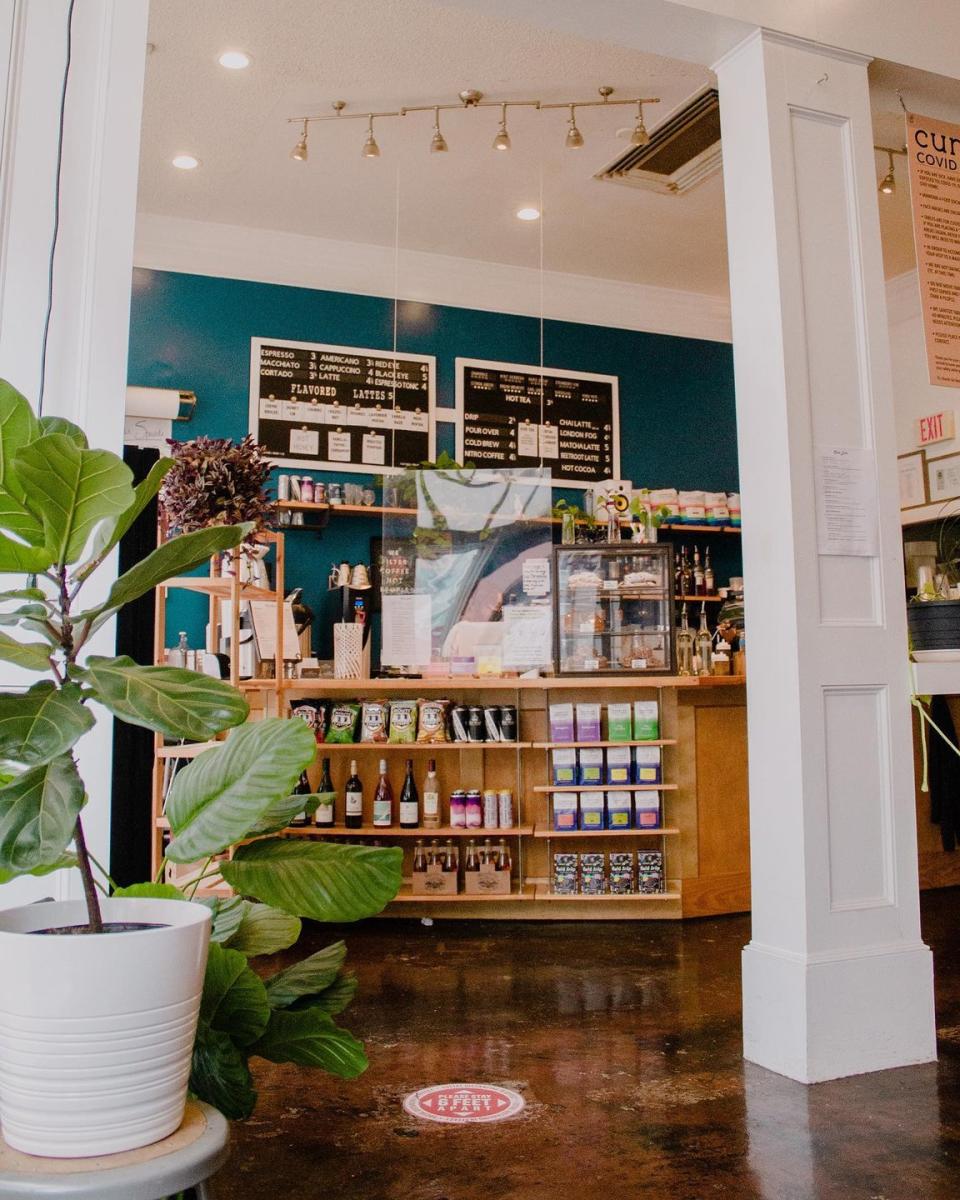 Cure Coffeehouse, a Norfolk staple, has an astounding selection of highly caffeinated drinks. Located amongst the cobblestone streets of Norfolk and set in a historical building, Cure is constantly putting out exciting drink menus for both cocktails and coffee! Sip on a Fig Latte, order the Elvis Toast (creamy peanut butter spread on toasted wheat from Chelsea Bakehouse, topped with fresh berries and bananas, with honey drizzle) and stroll the streets of Freemason. Check their Instagram for their latest seasonal flavored lattes and monthly events like their monthly bourbon and board game nights!
8418 Tidewater Dr.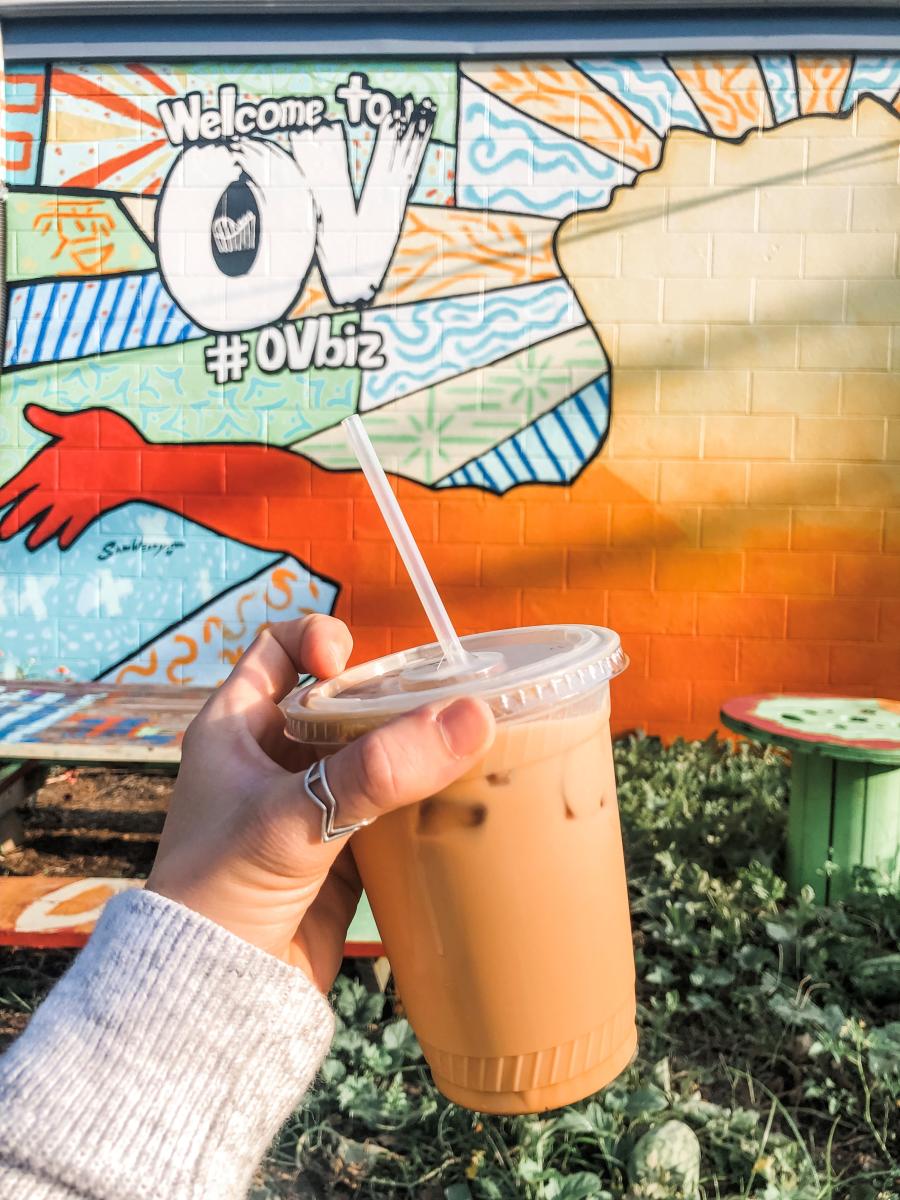 Coaster Coffee is a non-profit, community-driven coffee house in the Ocean View neighborhood of Norfolk. While only a few years young, the owners decided to choose a name for their establishment by incorporating a bit of history from the neighborhood by highlighting the amusement park that was in Ocean View in 1957 which included, you guessed it, coasters. While you no longer can find roller coasters in this area, the pride and happiness within the community remain. Be sure to meet some locals while you grab a coffee for the road or stay a while by sitting on couches with friends. The coffee beans on hand and for purchase are from local Virginia roaster, Prescription. On your way out, look for their brightly colored outdoor mural and flourishing veggie garden making for the perfect spot to have a cup of joe.
2800 Colley Ave.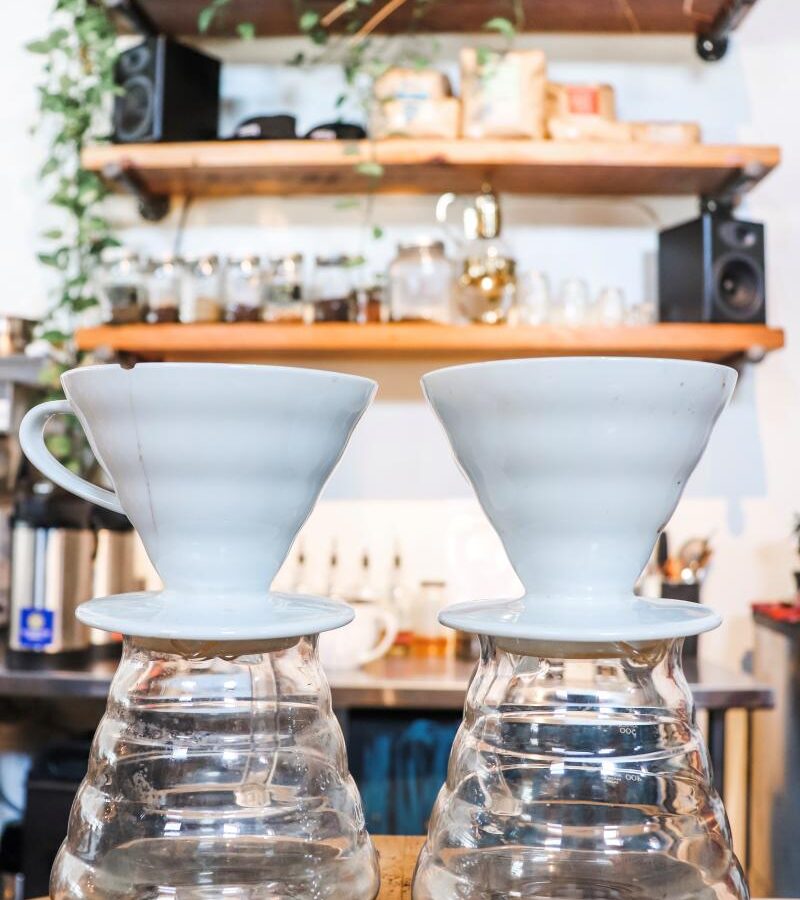 This corner café is aesthetically pleasing with natural sunlight that beams through the windows complimented by modern rustic décor. Owner, TJ Harrell, explains that "Equinox represents the balance of night and day and applying that balance to our everyday lifestyle is what we want to represent." You will see this lifestyle in the atmosphere and drinks. Their specialty lattes change with the seasons and are created with house-made syrups and dashed with spices. Try their Golden Sun Latté made from espresso, turmeric, cinnamon and cardamom. This place will make you want to grab a seat at the bar while sipping on a classic milky cappuccino and soaking up the feel-good vibes.
1907 Colonial Ave. and 116 Granby St.
Café Stella, located in Ghent, is one of the first coffee shops to pop up in Norfolk and it continues to produce tasty house blends. All of their roastings are done in-house which makes for delicious classic coffee drinks while their sweet treats are all baked from scratch – talk about mouthwatering! You will find lots of comfortable seating, die-hard repeat customers and a homey ambiance in Café Stella. Be sure to check out their downtown location as well!
9529 Shore Drive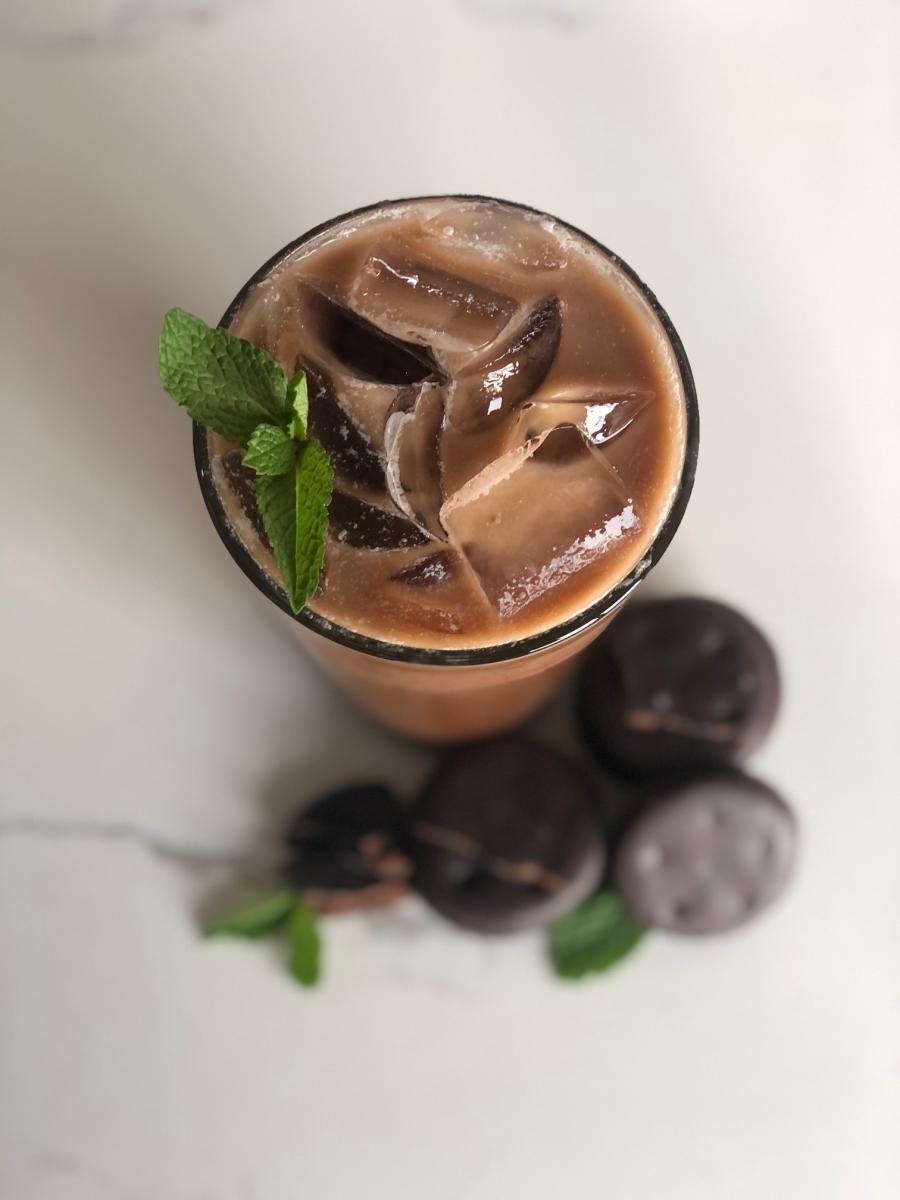 COVA is nestled in the heart of East Ocean View, also known as East Beach, and is owned by two local families whose passions brought this project to life. COVA's building was formerly an auto repair shop but has been beautifully transformed into a coastal influenced brew-house, offering both craft beers and coffee. Cedar slatted counters imitate beachy dune fencing and the color schemes throughout reflect the palette and sheen of sea glass. While they've kept the classic garage door look, you would have never guessed the building's previous life. Their slogan, "there's always something brewing at COVA…" not only refers to the frothy liquids that fill their fermenters, but also their tasty craft coffees. Coffeehouse by day, they take pride in being a sustainably sourced coffee shop. All syrups and flavorings are homemade and pair well with their locally sourced pastries and treats!
440 Monticello Ave. and 1902 Colley Ave.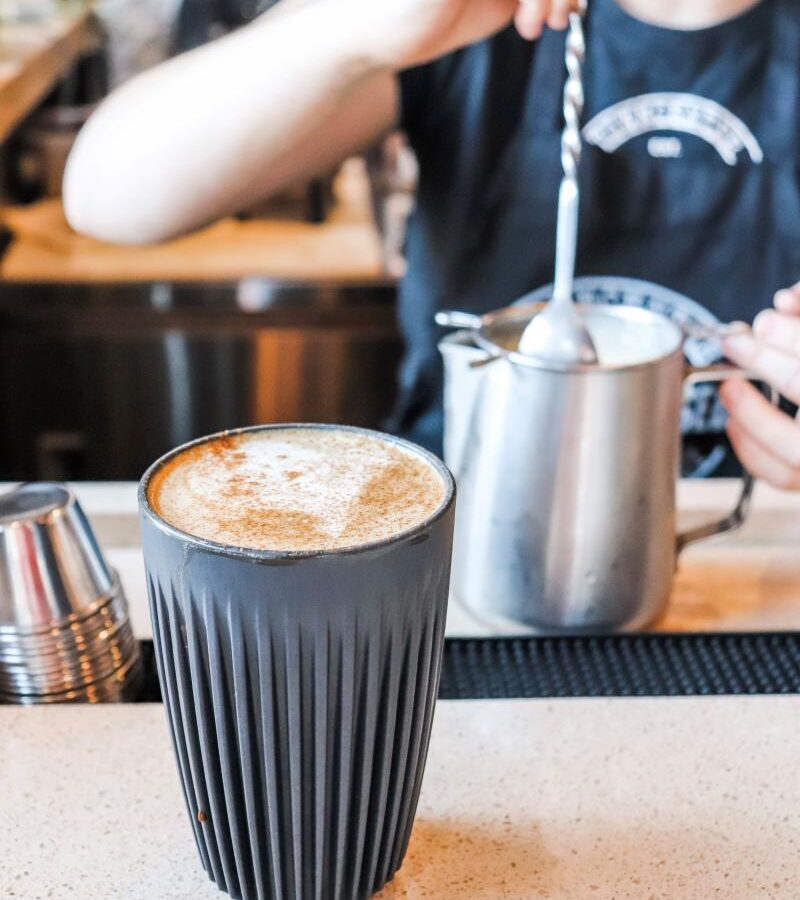 An extensive but insanely straightforward and delicious menu awaits you once you open the doors to a Town Center Cold Pressed (TCCP) café. You will find everything from Nitro Brown Sugar Vanilla Lattes and superfood lattes like their Pistachio Latte (pistachio, Himalayan sea salt, cinnamon, agave and almond milk) to their freshly squeezed juices and oatmeal and açai bowls. Waffles and bagels are also on the menu for the days when you want something heartier, but for the most part, this café just wants to share their passion for the coffee bean with you.