Step out of the office and into one of Norfolk's delicious restaurants for lunch. Whether you're a soup, salad and sandwich lover or craving something more substantial like fresh seafood or elevated comfort dishes, you can find everything you're looking for at these Norfolk restaurants. Plus, we've selected for you the options that are quiet and/or quick for colleagues working during lunch or for those eager to get back to work.
Downtown
Whether dining in, picking up curbside or having delivered, Gourmet Gang delivers a consistent quality that Downtown diners have come to know and love. With weekly specials, a fantastic lineup of sandwiches, wraps, salads and sides, plus box lunches, you truly can't go wrong with Gourmet Gang, especially if you save room for dessert.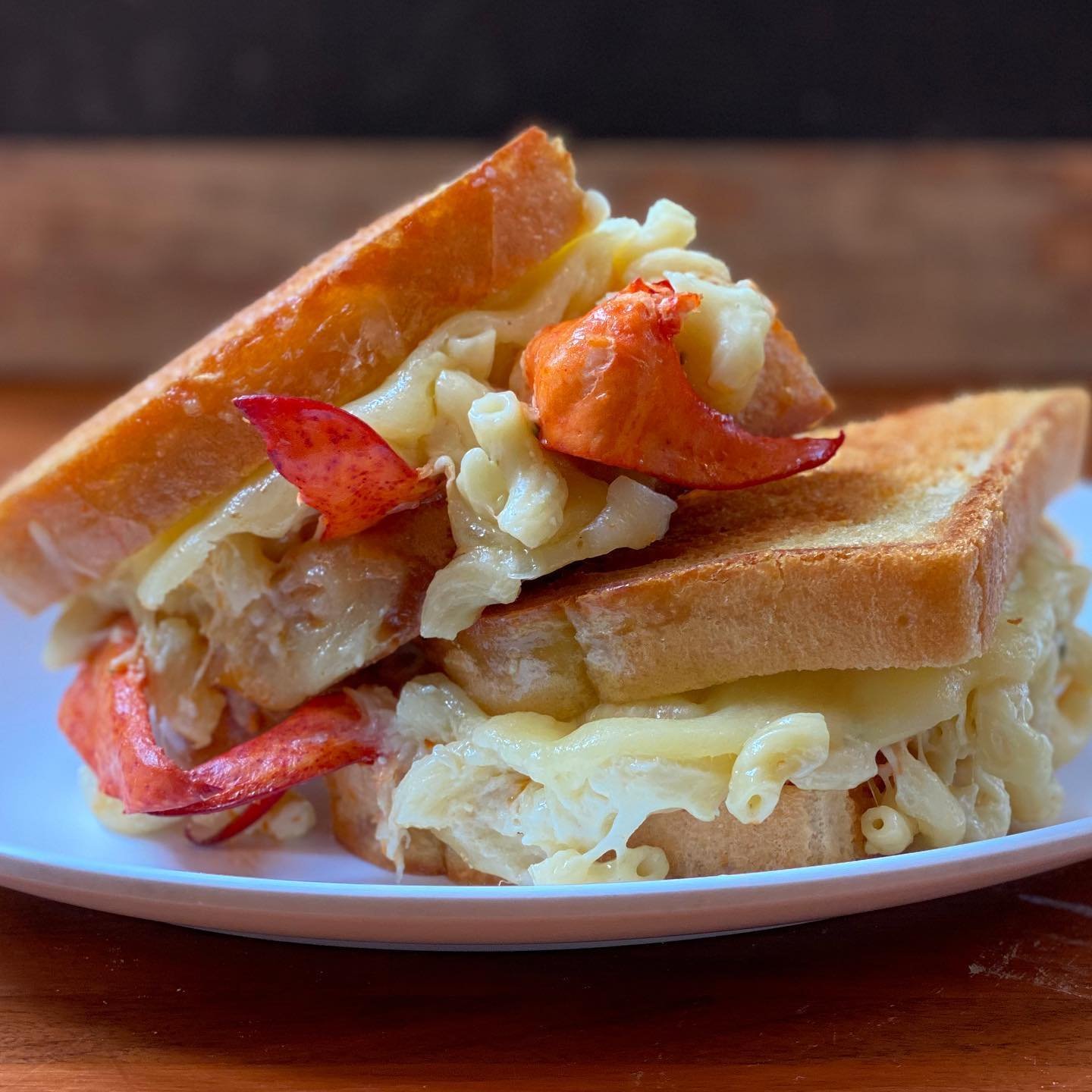 Feeling indulgent? Head to the Grilled Cheese Bistro on Granby Street for out-of-this-world sandwich creations served hot. Try the lobster mac and cheese grilled cheese, an all-time favorite, or go for an unexpected combination of lemon thyme berry compote with bacon, caramelized onion, brie and Swiss. Don't forget to pair with a classic tomato soup or hand-cut fries.
Gunnar & Marley's Luncheonette by Codex
By night, Codex is a modern Downtown eatery featuring upscale food and a resolutely casual vibe. But by day, the space features lunch by Gunnar & Marley's. Look for delicious sandwiches, perfect salad bowls and soups, all within a delightful atmosphere that's perfect for meeting and greeting.
Located inside locally owned Prince Books, the Lizard Cafe features soups, salads, sandwiches and wraps along with combinations to try a little of this and a little of that. The service is always welcoming and expedited, and the sweet potato biscuits are always on point.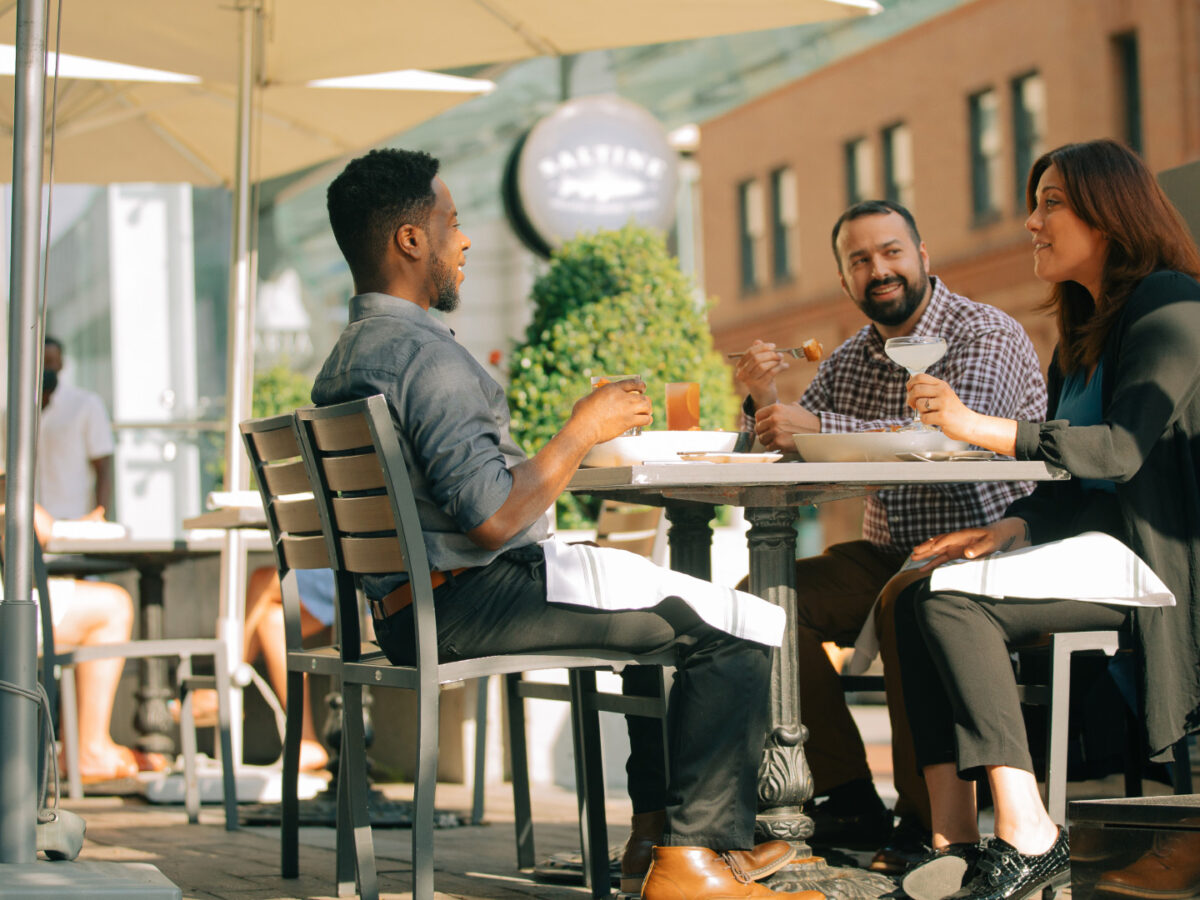 Lunch at Saltine means saving some of the freshest seafood around. Indulge in their raw bar offerings featuring oysters, shrimp and clams, or go for a starter of crab cakes, mussels or calamari. They offer a fantastic assortment of salads, sandwiches and other lunch entrees made to order. A popular choice is their Signature Half & Half Lunch featuring a half order of lobster roll, tuna taco, fish sandwich or mussels paired with the soup or salad of your choosing. Along with the phenomenal food, Saltine is ideal for their elevated atmosphere whether dining in a quiet booth or out on the patio.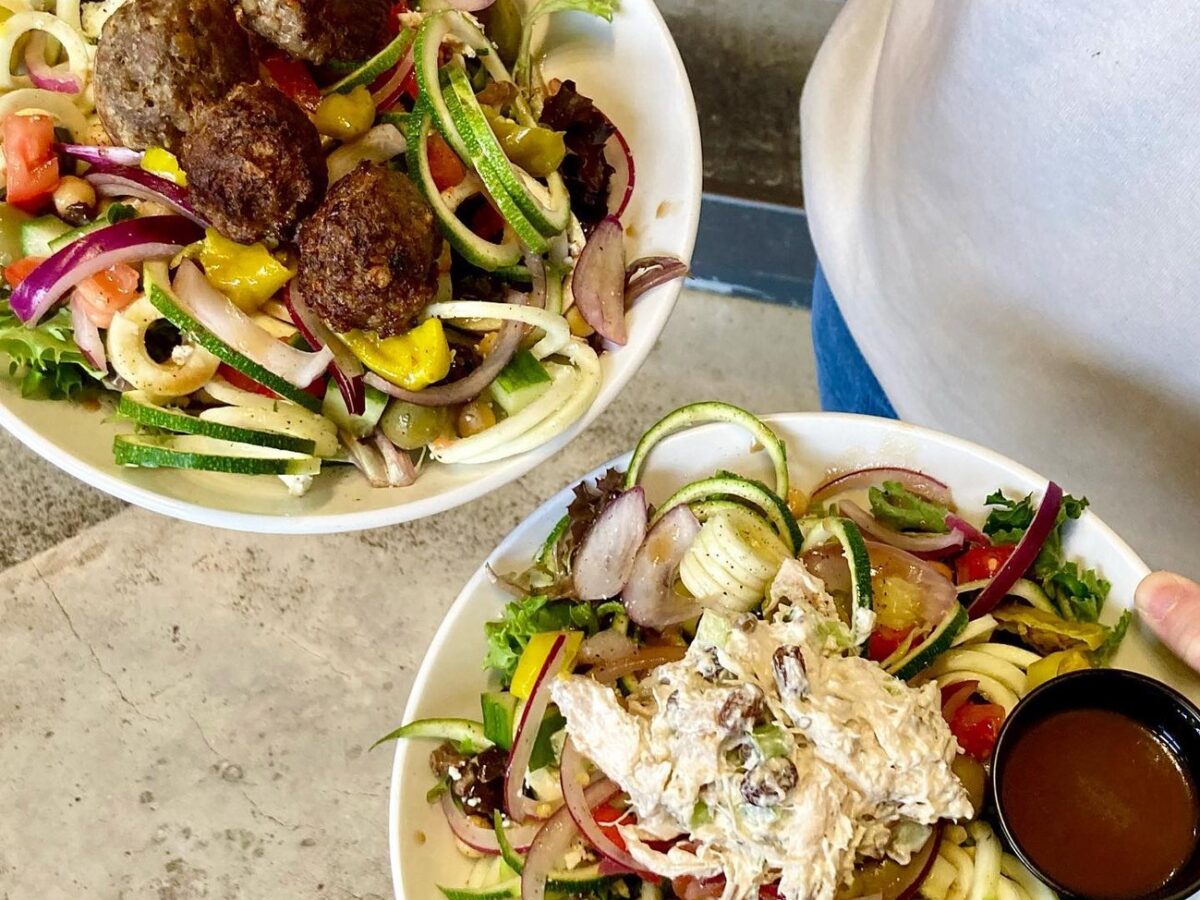 It's hard to find an ideal combination of comfort food that's also healthy, but Executive Chef Michelle Bui has done just that at Stockpot. Their team combines the flavor satisfactions of a hearty meal with fresh ingredients that are full of nutrients in irrisistable and guilt-free dishes. Many Downtown professionals look forward to Stockpot's soup or toasty of the day, along with their bowl options that are loaded with fresh ingredients. They tend to get crowded during lunchtime, so get there early to ensure a spot.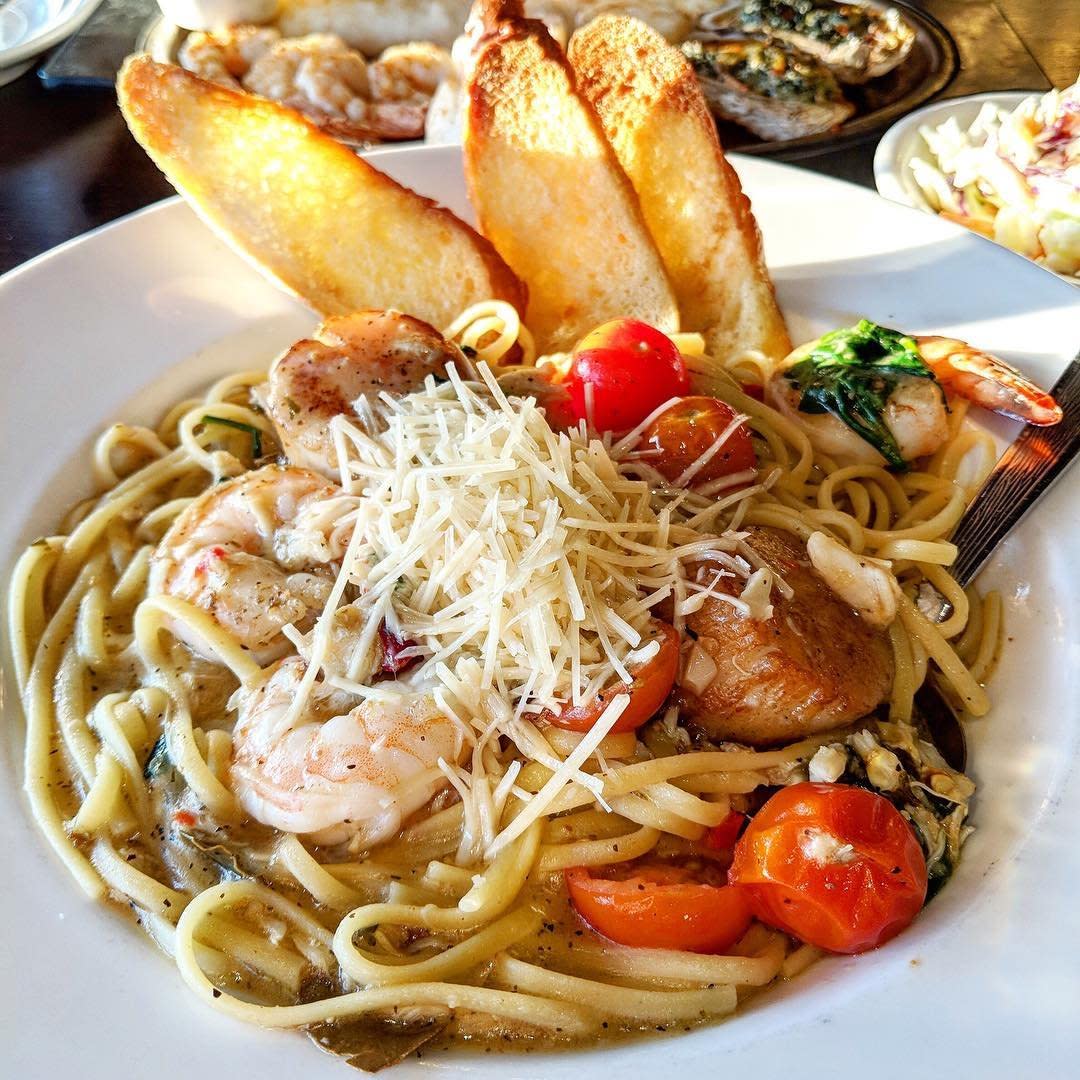 One of the most beloved seafood restaurants in town, Stripers offers fresh catch seafood and sweeping views of the Elizabeth River. Their outdoor patio makes for the best ambience, but inside is just as charming. Entrees range from light mahi tacos to more filling dishes like their seafood pasta.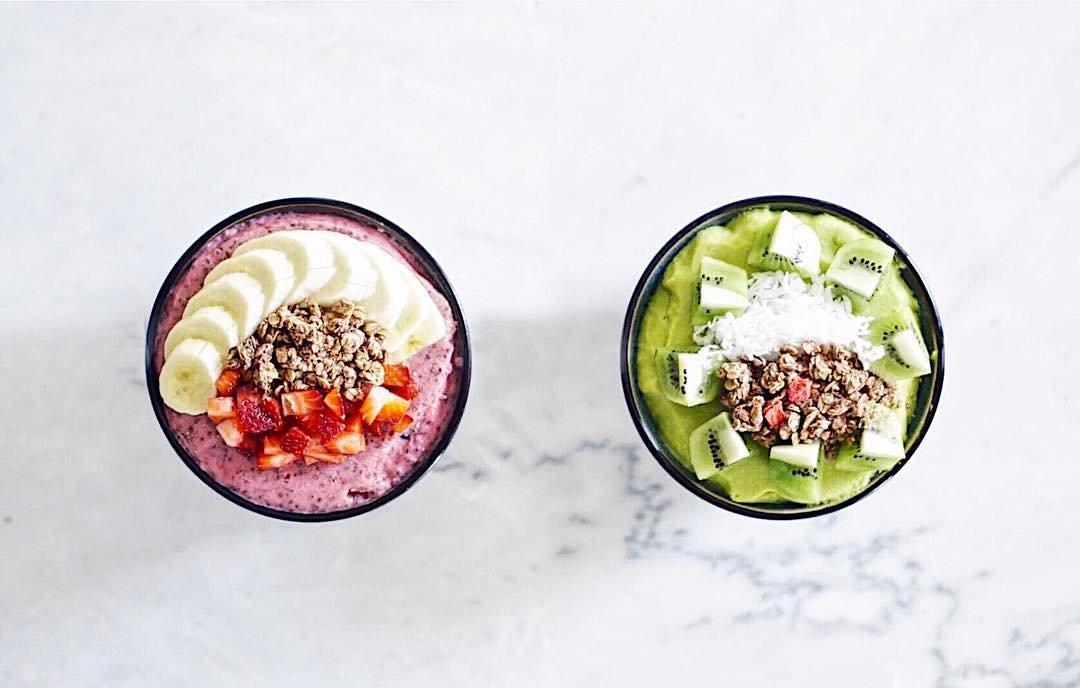 Norfolk is lucky to have two Town Center Cold Pressed locations from which to enjoy fresh and healthy options made with quality ingredients. There's the newest location located inside Norfolk Hilton the Main and a Ghent location too! In addition to raw, cold-pressed juices, you'll find sandwiches, bagels and oatmeal and smoothie bowls for a lighter option.
Freemason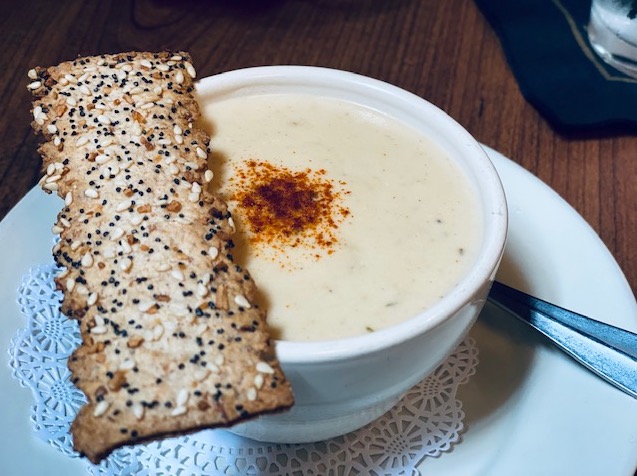 Lunch with a side of history? The building in which Freesmason Abbey is housed was once a church dating back to 1873, making it one of the oldest establishments in the city. The restaurant's stained glass windows are stunning works of art and are original to the building. Freemason's award-winning she crab soup is a popular choice, along with its other scrumptious dishes like their Seafood Fantasia (shrimp and sea scallops sautéed with peppers and onions, tossed with linguini in a white wine Old Bay cream sauce and topped with lump crab meat). Freemason Abbey's historic presence combined with its decadent, comforting southern seafood cuisine is the perfect place to enjoy lunch.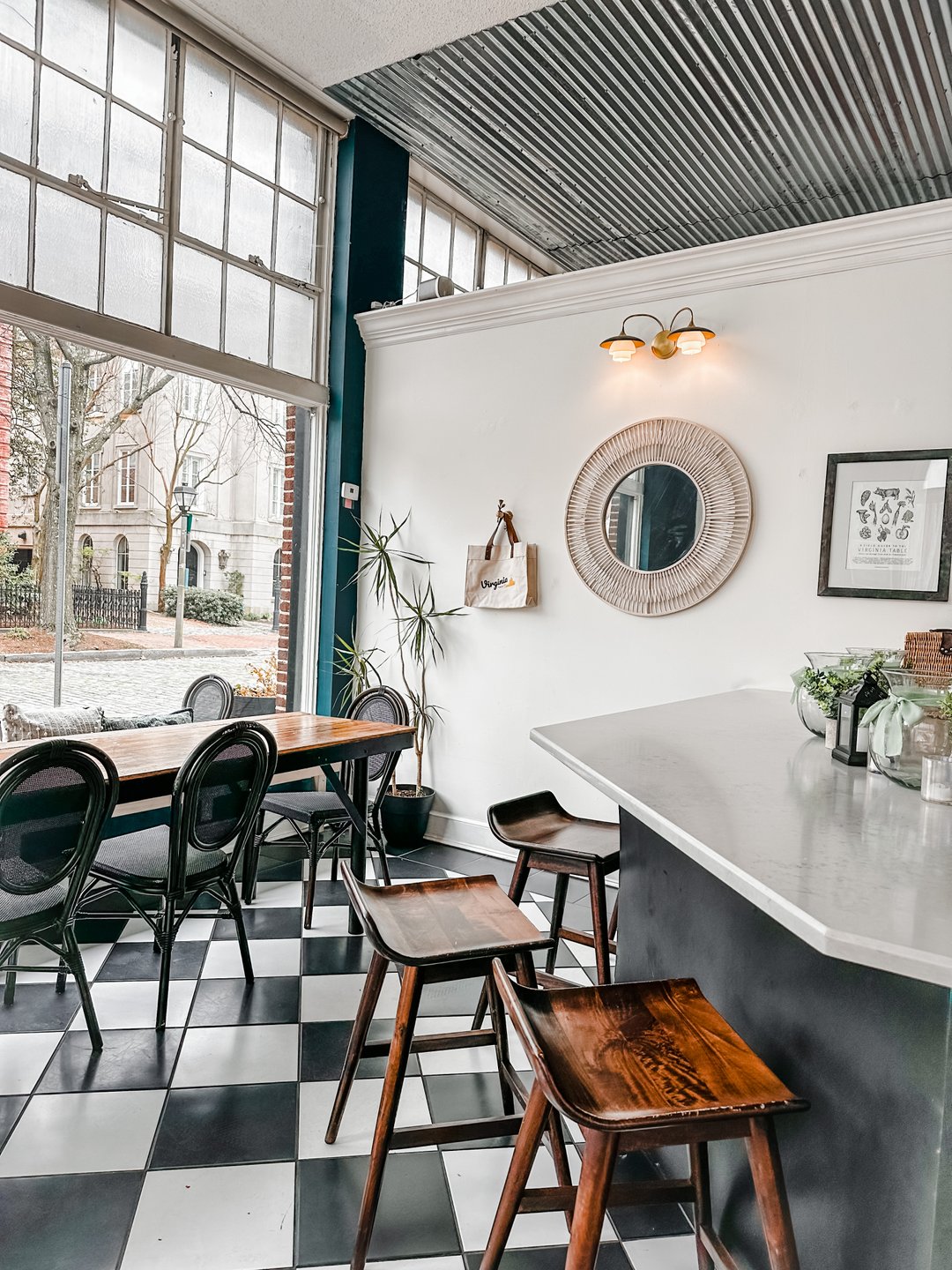 Cheese lovers, unite, have a seat, and stay a while. Not only is Virginia Cheese Co. the quintessential place for finding a beautiful selection of artisan cheeses; it's also a splendid spot to meet for lunch. You'll find sandwiches, salads and more—all with their incredible selection of cheeses as a major component. Plus, they've got a stellar selection of drinks and snacks on site, and the charm is impeccable.
Ghent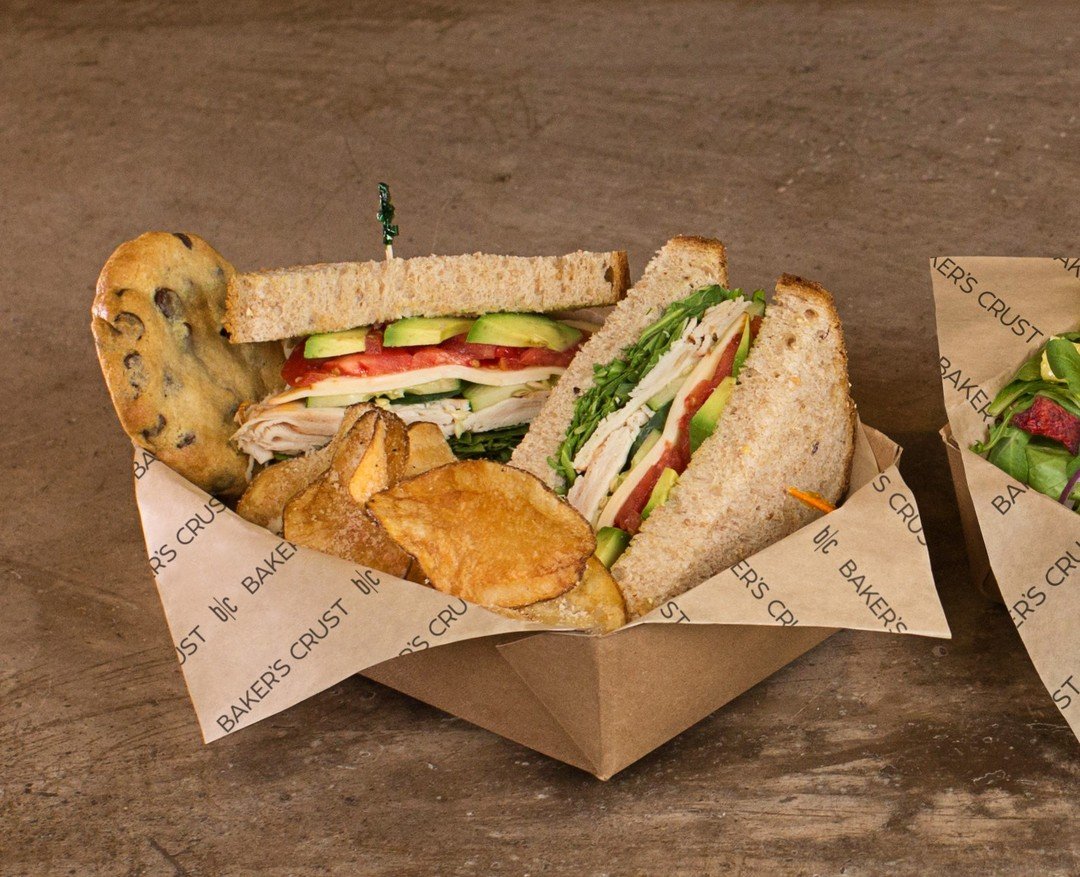 Known for their artisan breads and ingredients fresh from Virginia farms, Baker's Crust is a staple in Norfolk and beyond. You can't go wrong with their boxed lunches featuring signature salads—Wine Country, Shanghai tuna or a lovely avocado, mozzarella and tomato option—or sandwiches like a roasted chicken grinder, smokin' turkey BLT or classic veggie.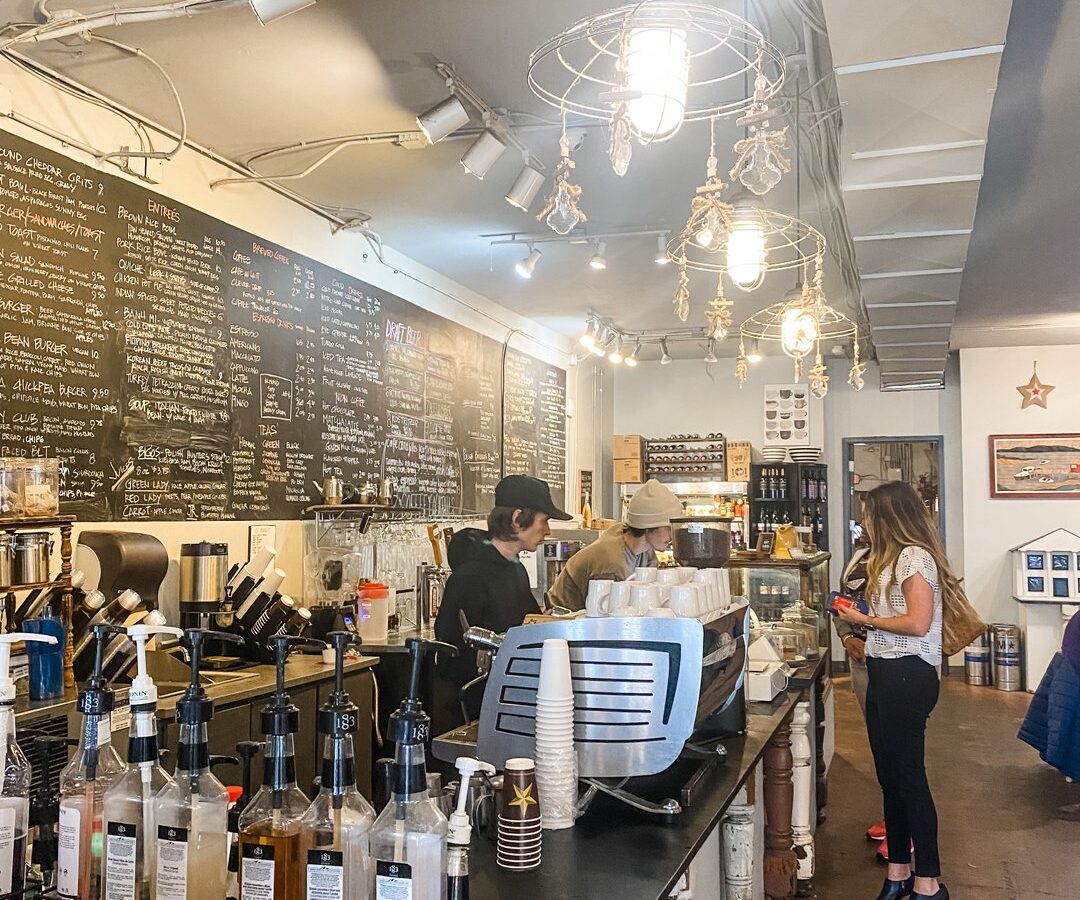 This bustling cafe in Ghent is popular for meeting any time of the day. The coffee is always fresh from beans roasted on site, and the breakfast/brunch menu truly shines with fresh and healthy options. When it comes to lunch, look for assorted sandwiches (with several vegan and vegetarian options available) along with a rice bowl and soup of the day. Some tables are great for one-on-one meetings while others offer communal dining, so find the option that works best for you, caffeinate to your heart's desire, and make your meeting matter.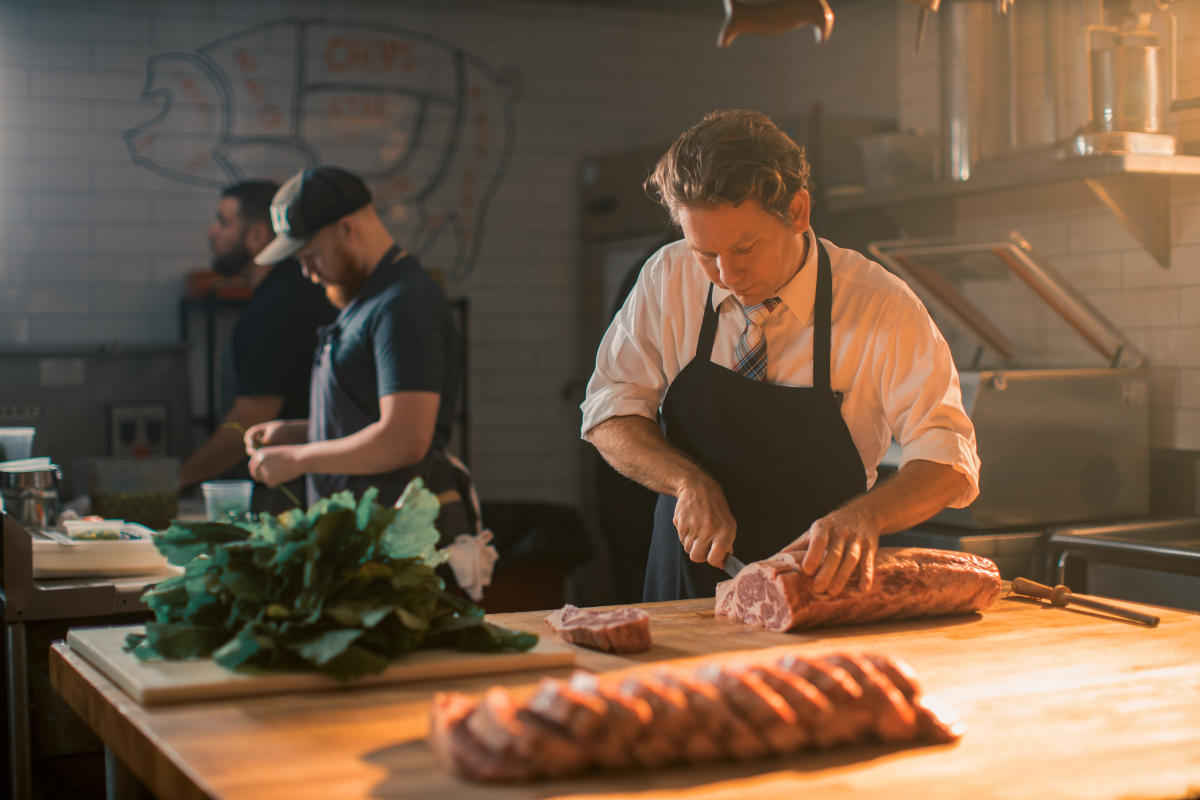 Norfolk's family-owned butcher shop has won the hearts of many diners through the years, and their Butchers Luncheonette follows suit as being dependable and well loved. Their sandwiches and burgers are understandably meat-focused with tasty options like roast beef, smoked brisket or ham and cheese. Owners Dylan and Dana Wakefield love their location in the Ghent neighborhood for its historical buildings, sense of community and walkability; we know you'll love it too!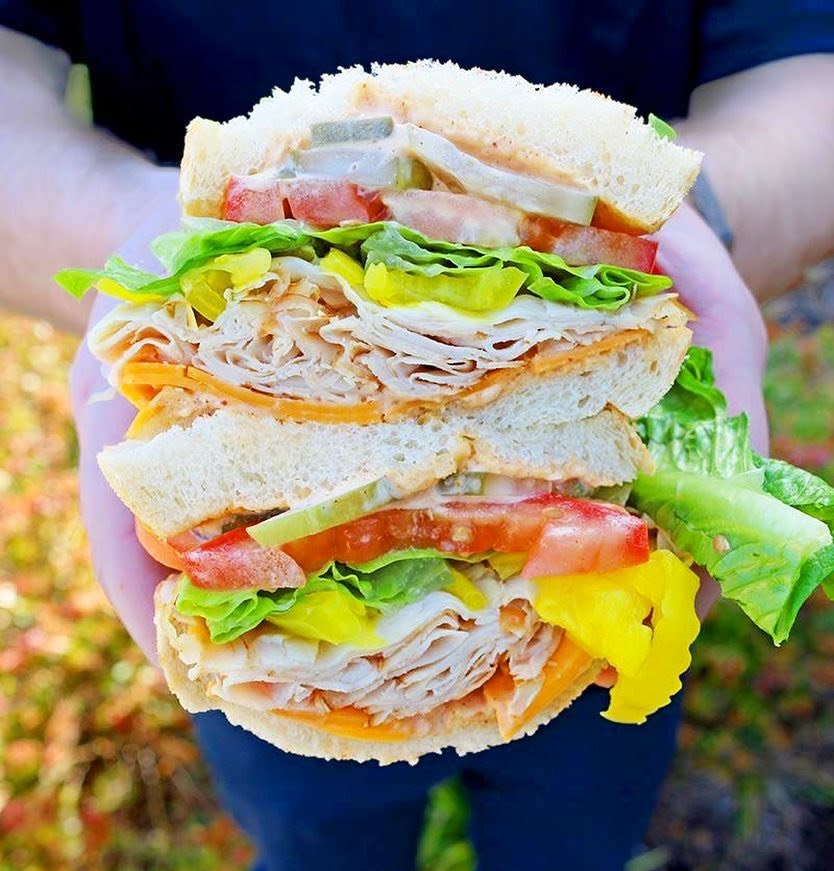 Loved in many locations, TASTE is quite a popular option and a Ghent staple. They're known for a classic and locally-named selection of sandwiches and salads, and their boxed lunches are especially favored. Plus, their grab-and-go selections and on-site market featuring top Virginia food products make it especially easy to find something you'll love. Pull up a seat inside or on the patio for a casual and enjoyable lunch meeting.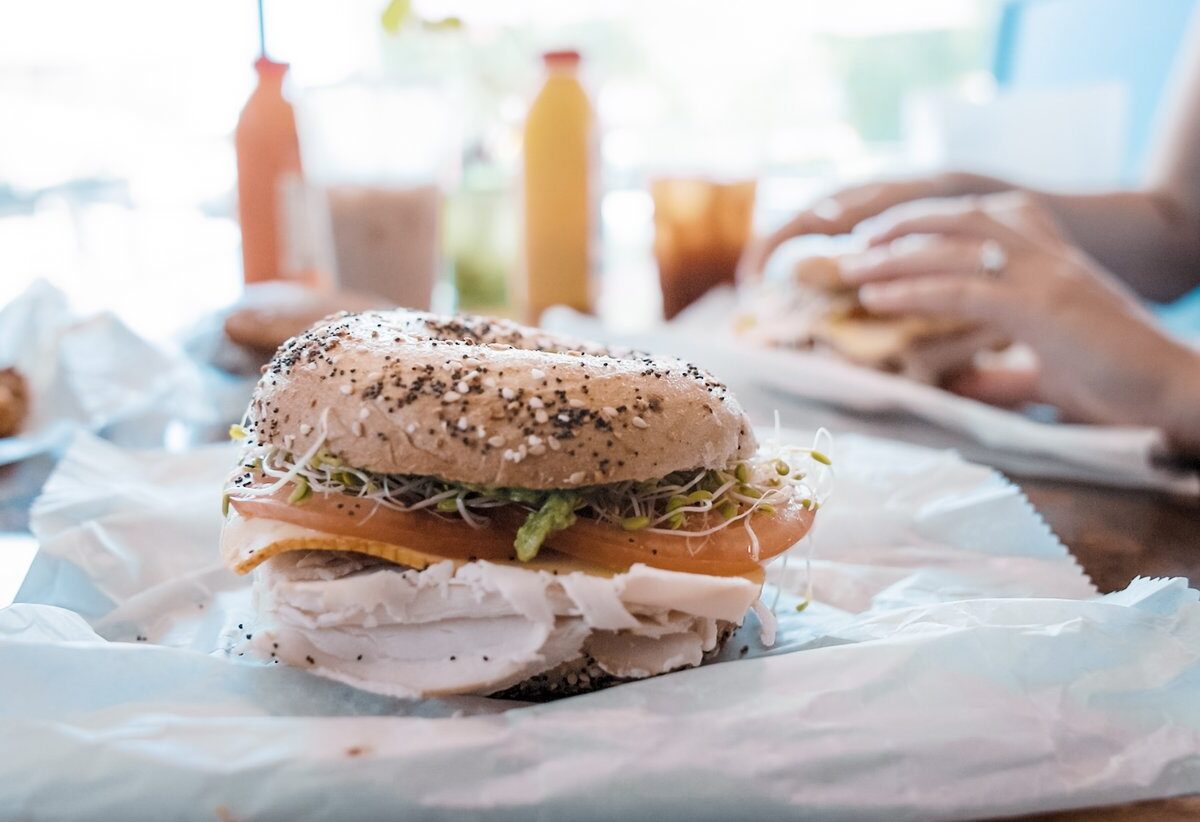 Who doesn't love a great bagel sandwich for lunch? Yorgo's is the best spot in town to reach bagel bliss. They offer all the classics—lox with cream cheese, egg sammies and the simplistic flavored cream cheese spreads—plus a great selection of soups, salads and sides. Make sure you check out their vegan options; they are plentiful.
NEON District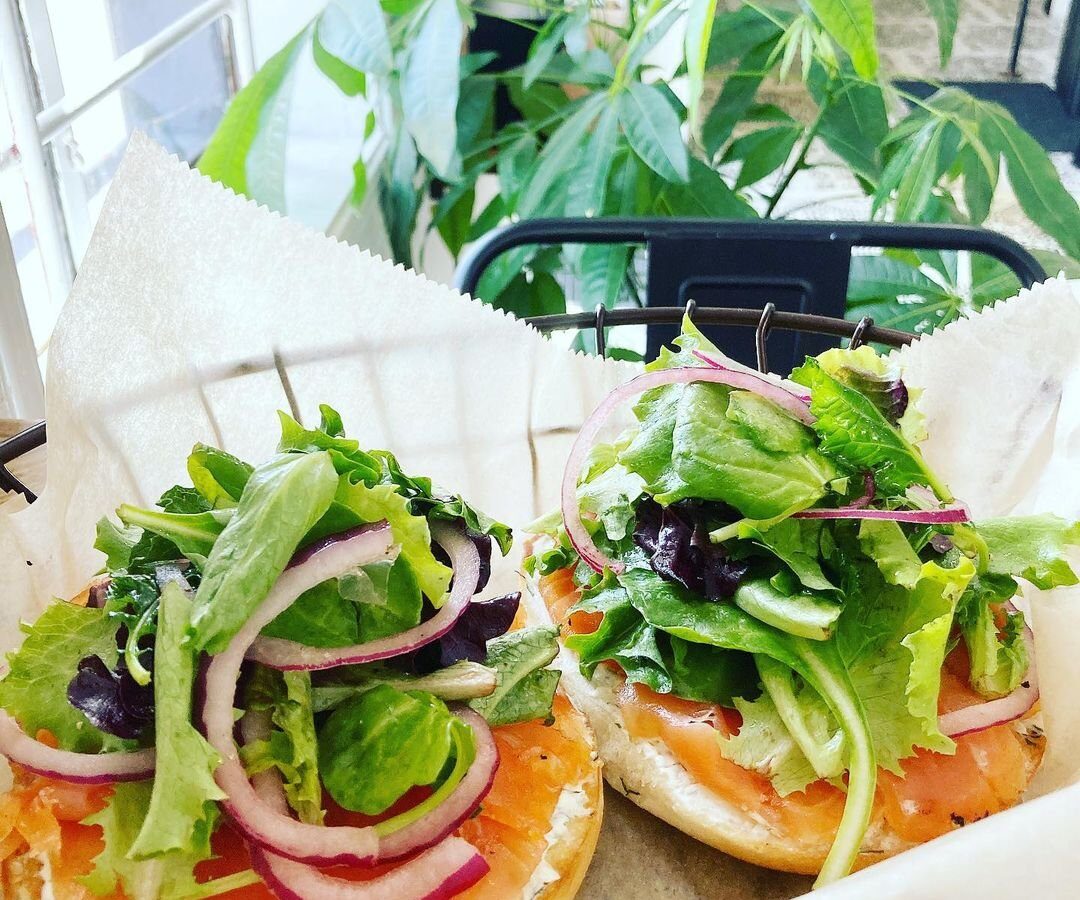 This quaint eatery in Norfolk's NEON District is all about creating a nice, comfortable environment for people to hang out in and enjoy some home-cooked food. Their salads are unspeakably tasty, and their open-faced sandwiches are sure to please.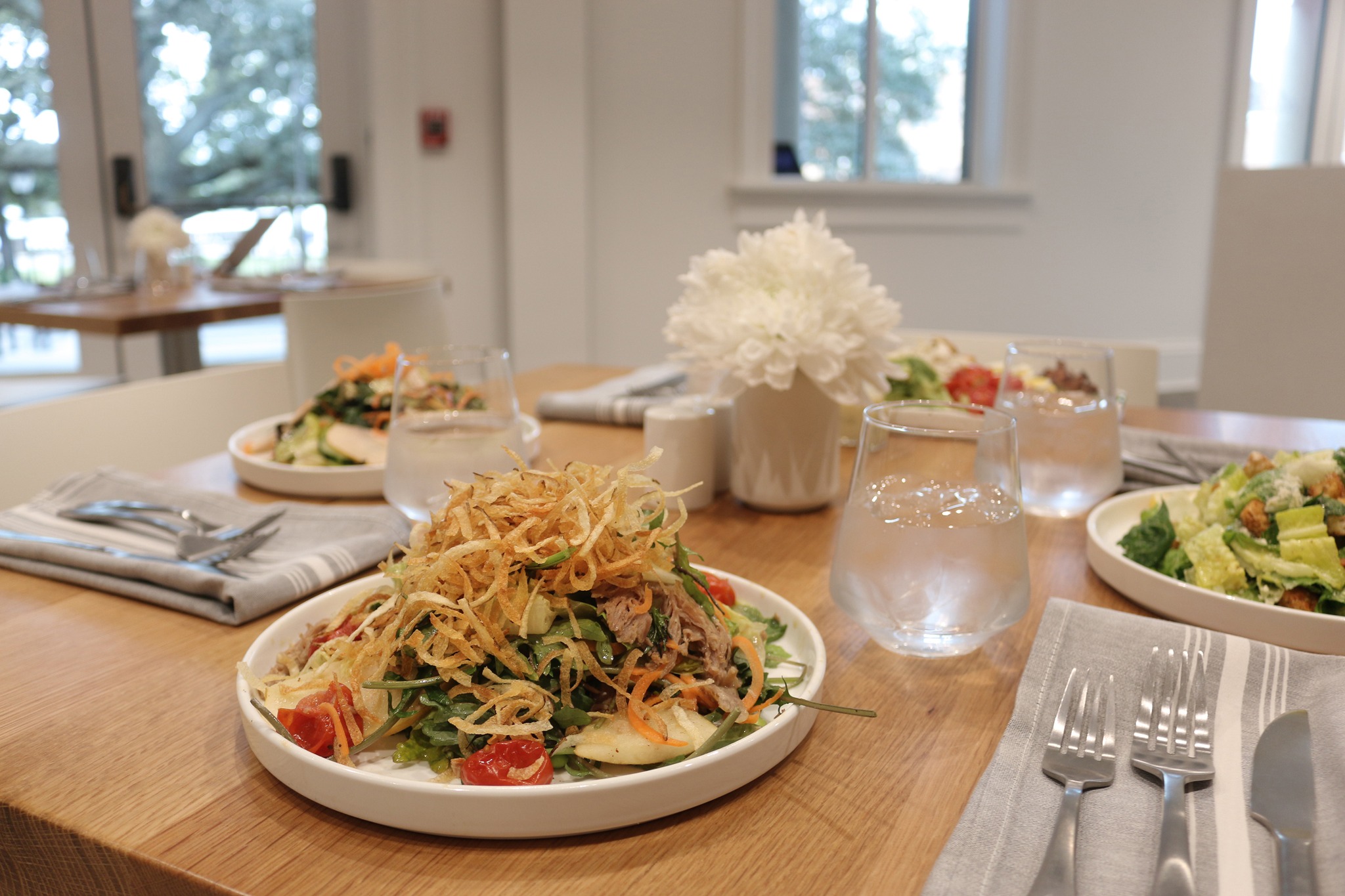 Located in the beautiful Chrysler Museum of Art, Zinnia is a concept developed by TASTE and enhanced by a striking modern design and elegant outdoor garden terrace. Every plate is carefully crafted to highlight quality local and seasonal ingredients in unique and innovative ways, whether through their soups and salads, handhelds, boards and bowls or fresh sides.