Step out of the board room and into one of Norfolk's delicious restaurants for lunch. These restaurants are more than your average soup and salad place, but Saltine does have those options for the more traditional lunch eaters. Scrumptious fresh seafood dishes, classic bagel sandwiches and straight-off-the-bone butcher shop subs and burgers are all dishes that can be found at our favorite spots for your afternoon meal. From dine-in to take-out orders, below are all the best places to eat for lunch with your colleagues.
Downtown
Freemason Abbey encompasses the three pillars of our city – astounding art, rich in history and a thriving culinary scene. First, the building in which Freesmason is housed was once a church and dates back to 1873 – making it one of the oldest establishments in the city. Then, its award-winning She Crab soup plays a crucial role in our thriving culinary scene along with its other scrumptious dishes like their Seafood Fantasia (shrimp and sea scallops sautéed with peppers and onions, tosses with linguini in a white wine Old Bay cream sauce and topped with lump crab meat). The restaurant's stained glass windows are stunning works of art and are original to the building – mesmerizing and remarkable! Freemason Abbey's historic presence combined with its decadent, comforting southern seafood cuisine is the perfect place to enjoy lunch.
When having lunch at Saltines you will enjoy southern seafood cuisine. They offer a traditional half sandwich and half soup or salad option, but also serve up classic southern seafood dishes like shrimp and grits. We recommend their VA Blue Crab Cake appetizer served with a gazpacho aioli. If the boss allows lunchtime cocktails, try one of their seasonal concoctions. The Chief Mixologist ties his personal passions, childhood memories or what's trending into the drinks, so don't hesitate to ask them how your drink came to fruition.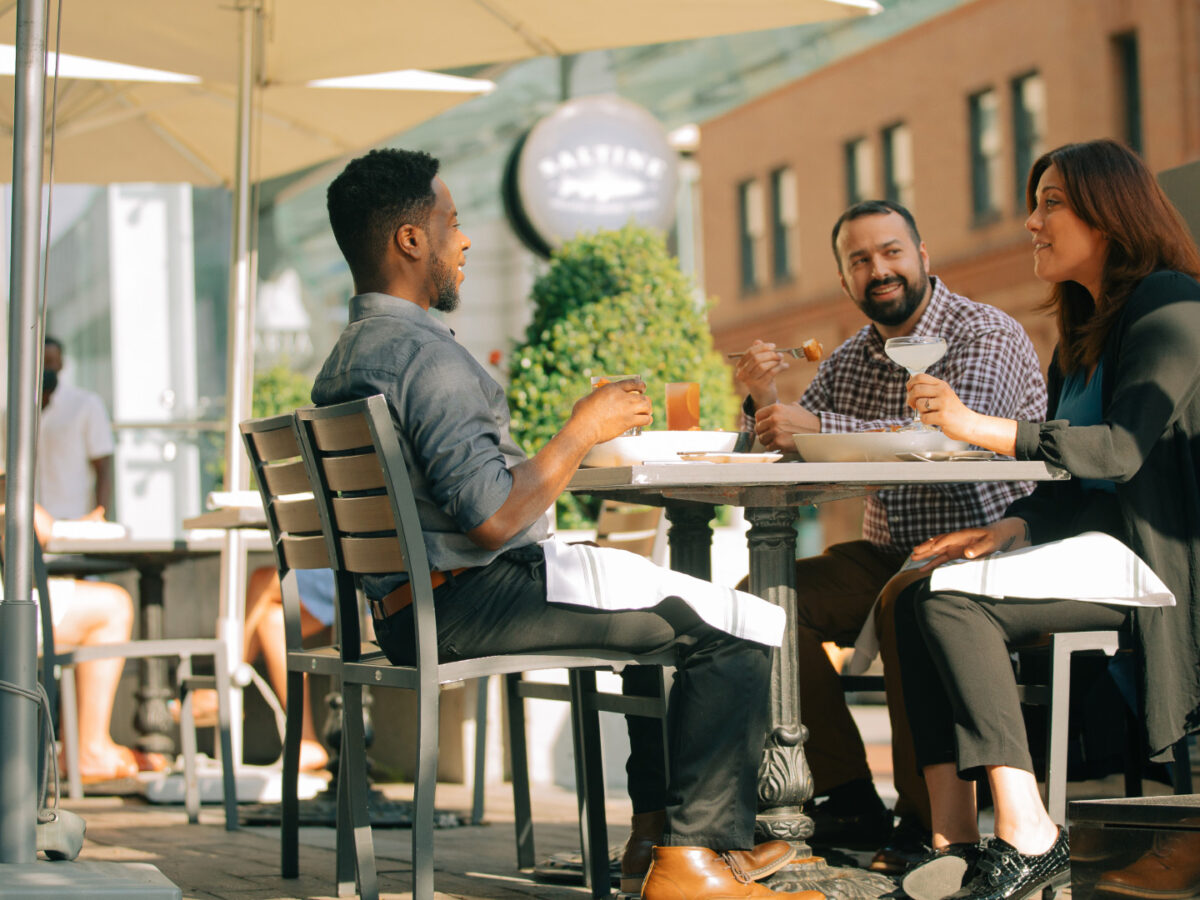 Hopefully you are in town on a Monday, for their appetizing ramen menu is exclusively available the first day of every work week. Their house-made broth is accompanied by sun noodles, a soft egg, sesame seeds, green onion, togarshi, nor and house kimchi – yum!
Outskirts of Downtown
Pendulum is not your stereotypical, intimidating butcher shop; in fact, it's just the opposite. Locals pop in and out, friends gather around family-style tables for lunch and the owner's mother makes desserts from scratch. Their lunch menu is droolworthy and because they're a whole animal butcher shop, no piece goes unused. The pork bones are shared with a local restaurant, Alkaline to make their ramen and collaborations with local breweries (like Smartmouth and Benchtop) are common. Owners, Dana and Dylan, love their location in the Ghent neighborhood for its historical buildings, sense of community and walkability — we know you will too!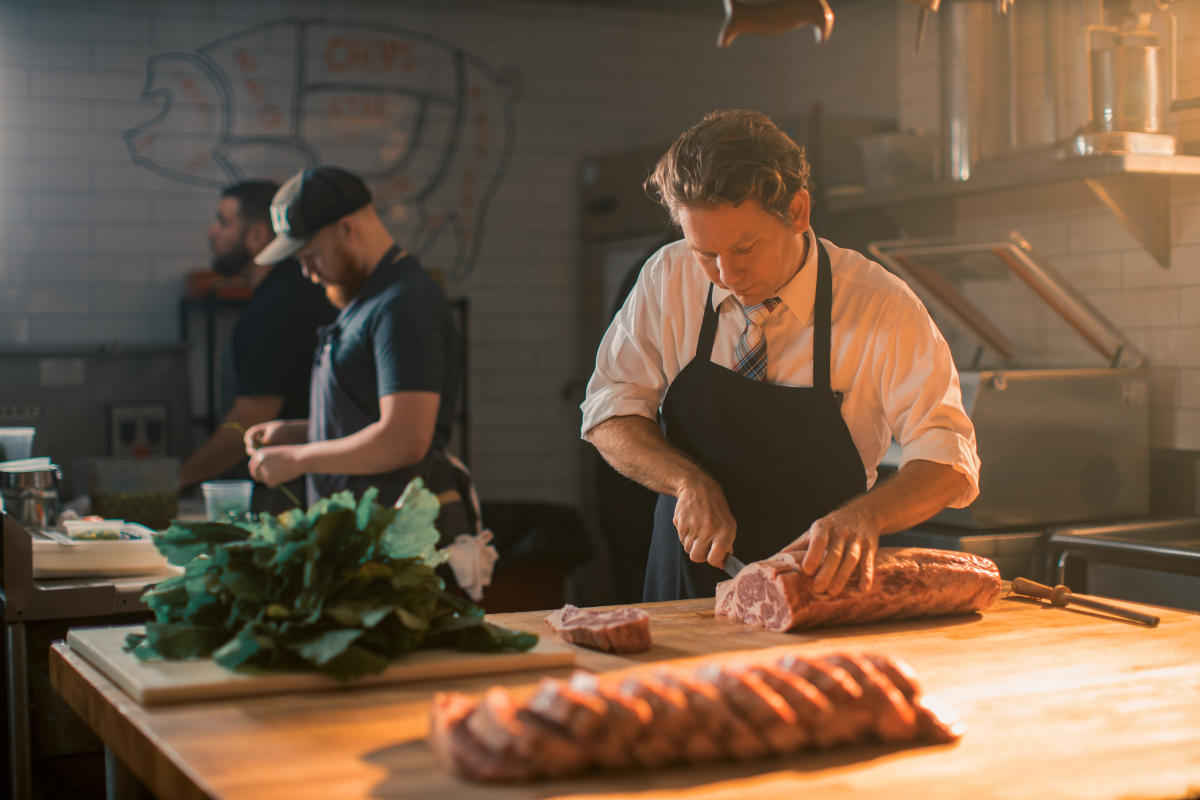 Taste also has a great selection of local pantry items to take back to the hotel room for later snacking or to pack to take home including regional wines and bottled up house-made sauces. Taste has several locations throughout the area so no matter your location, there should be a Taste nearby.