Downtown Norfolk is the perfect destination for a fun-filled weekend. It's got with never-ending historic sites, attractions, a waterfront, tours and endless places to munch and mingle. Make sure you stop by the VisitNorfolk Visitor Center for free maps, guides and recommendations to help you make the most of your stay here. While you're here, browse our Mermaid Market to find some Norfolk- and Virginia-centric gifts to remember the best moments.
While strolling through Downtown and visiting these destinations, you can check into the spots through our Discover Downtown Pass and earn your way to some Norfolk freebies. You will earn free swag for every five check-ins; no purchase required. Download the free pass here!
Friday
3 p.m. Welcome to Norfolk
5:30 p.m. Rooftop Italian Cocktail
Once you're tuckered out from pedaling, make your way to Leone's on Granby Street for a pre-dinner cocktail. It's Norfolk's only Italian rooftop restaurant and offers sweeping views of Norfolk's famous historic Granby Street. Cocktails are classics with an Italian twist: Mojito Italiano, Limoncello Martini and Margarita Italiano, for example. Wines and beers are available as well.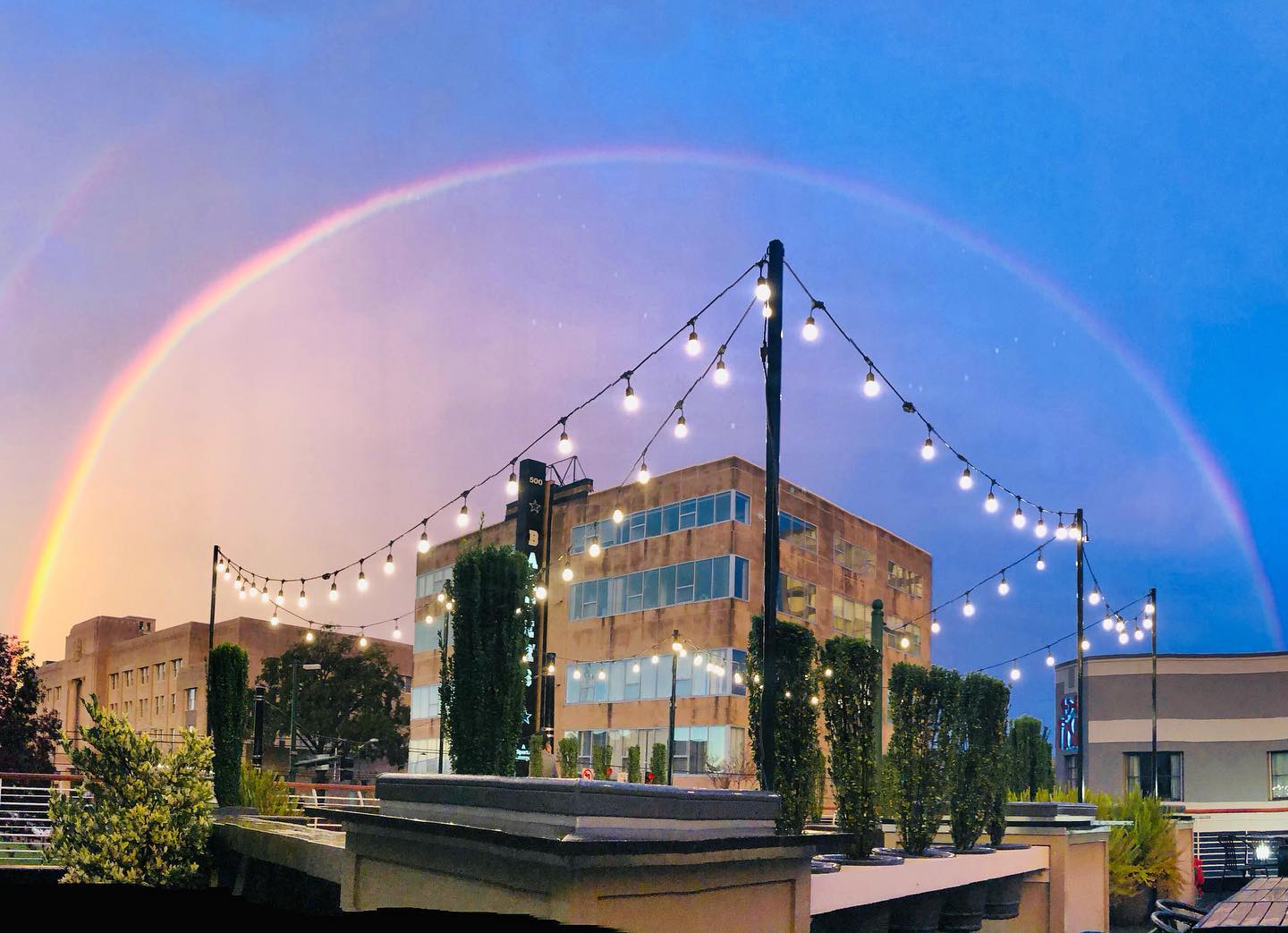 7 p.m. Dinner
Saturday
9 A.M. BREAKFAST and Coffee
10:30 a.m. Shopping
1:30 p.m. Cheese for Lunch
2:30 P.M. A COFFEE PICK-ME-UP
3 p.m. Tour a Historic Home
4 p.m. Explore the Elizabeth River Trail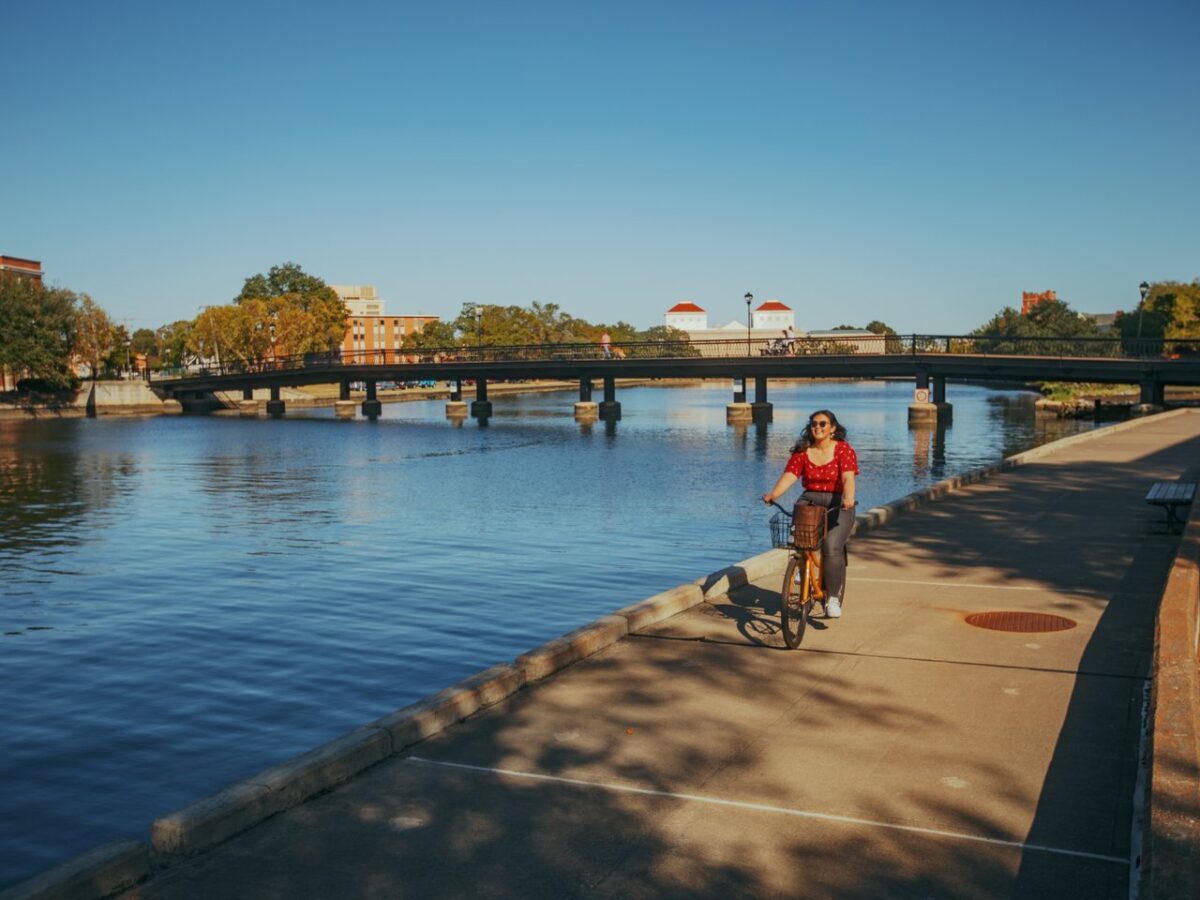 Walk or bike along the Elizabeth River Trail (ERT). This 10.5-mile urban trail takes you from Norfolk State University through Downtown, past the Battleship Wisconsin through the Freemason District all the way to the Lochhaven neighborhood where you will find the Hermitage Museum.
6 p.m. Tuxedo Dining
7:30 Rooftop Brews
Sunday
12:30 p.m. Explore a Historic Fort for Free