Downtown Norfolk is the perfect destination for a fun-filled weekend. It's filled with never-ending historic sites, attractions, the waterfront, tours and endless places to munch and mingle. Make sure you stop by the VisitNorfolk Visitor Center for free maps, guides and recommendations to help you make the most of your stay here. Enjoy your weekend!
While strolling through downtown and visiting the destinations mentioned in this itinerary, you can check into the spots through our Discover Downtown Pass and earn your way to some Norfolk freebies. You will earn free swag for every five check-ins, no purchase required. Download the free pass here!
Friday
3:00 pm – Welcome to Norfolk
Downtown Norfolk is filled with so many attractions and shops, but easily the best part of it all is its bikeability. Venture to Pedego's bike shop for electric bike rentals, located within MacArthur Square, and explore our 12 tight-knit blocks – water views of the Elizabeth River, the Cannonball Trail, Harbor Park, the Battleship Wisconsin and Freemason District are all among the things you may see while rolling through our streets.
5:30 pm – Rooftop Italian Cocktail
Once you're tuckered out from pedaling, make your way to Leone's on Granby Street for a pre-dinner cocktail. It's Norfolks only Italian rooftop restaurant, and offers sweeping views of Norfolk's famous historic Granby Street. Cocktails offered are classics with an Italian twist: Mojito Italiano with muddled basil, lemon, and strawberries, rum and Limoncello; Margarita Italiano with Tequila, Amaretto di Saronno, Gran Gala orange liqueur, and fresh lime.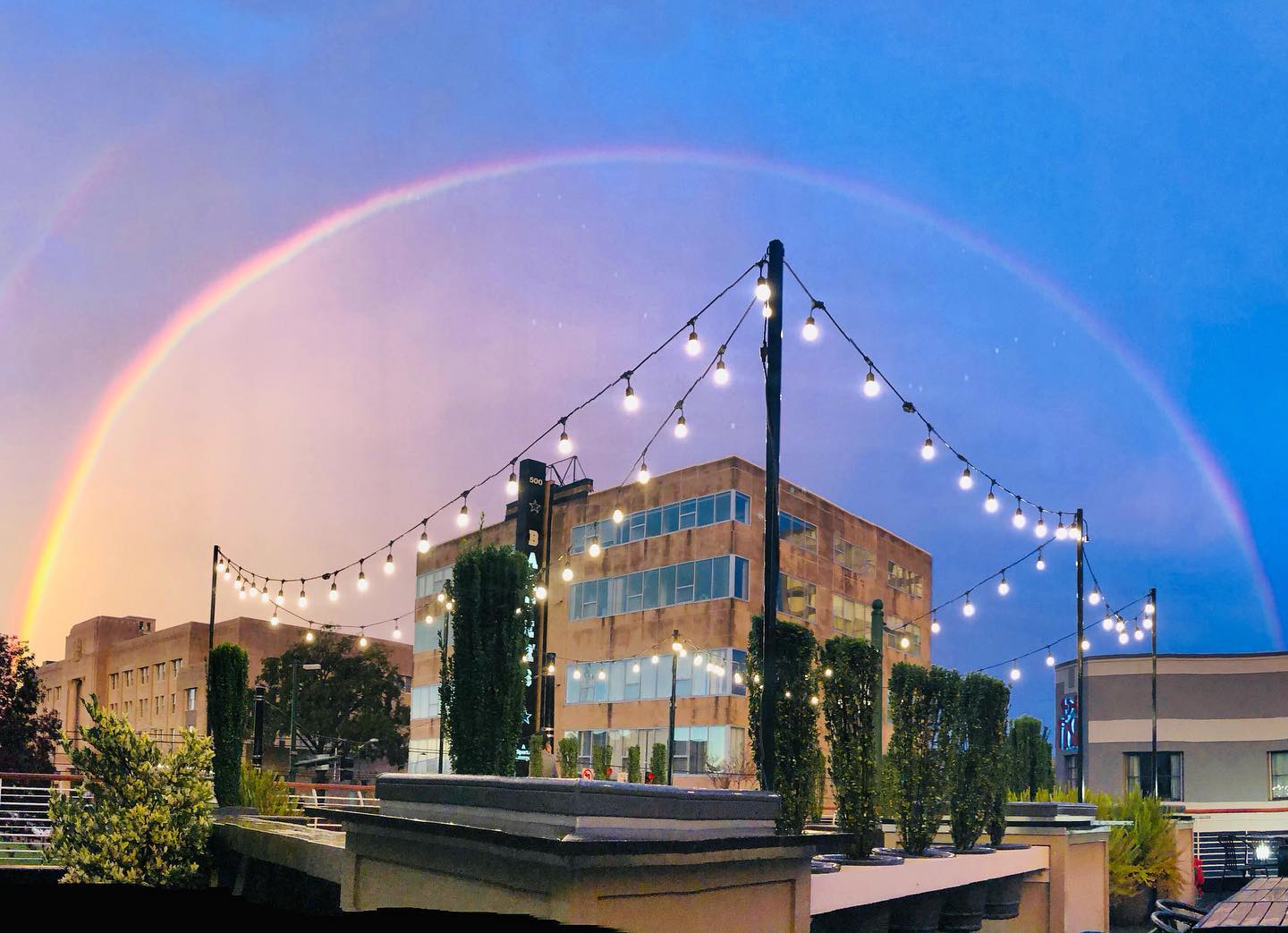 7:00 pm – Dinner
Next, head to Brick Anchor, an all-American brew house with 60 craft beers on draft. This classic Norfolk favorite is set in a 1905 building and original details are seen throughout the restaurant in forms of light fixtures and exposed brick. Vintage-looking steampunk décor pairs with maritime themes, making for a unique and eclectic vibe. Start your meal off with their beloved Mac-N-Cheese Balls, house deep-fried Panko mac and cheese topped with melted cheese and a dusting of paprika. Next, try their Bulgogi Pepper Steak Sandwich (thin-sliced steak marinated in Asian sauce and topped with bell peppers and scallions, served with spicy Sriracha mayo and pickle chips on a toasted Ciabatta) or stick to a classic Fish and Chips entree.
For after dinner drinks, head to Cafe Stella. Sip on an espresso martini or an herbal tea for a good night's sleep.
Saturday
Now, onto shopping. One of Stockpot's exits feeds you directly into Selden Market which is an eclectic, historic shopping hall that features local artisans, chefs and new pop-up shops weekly. Because it is ever-changing, each time you visit Norfolk there will be different vendors. Visitors may find an assortment of offerings like handmade leather goods, unique jewelry, DIY candles, international cuisine and more.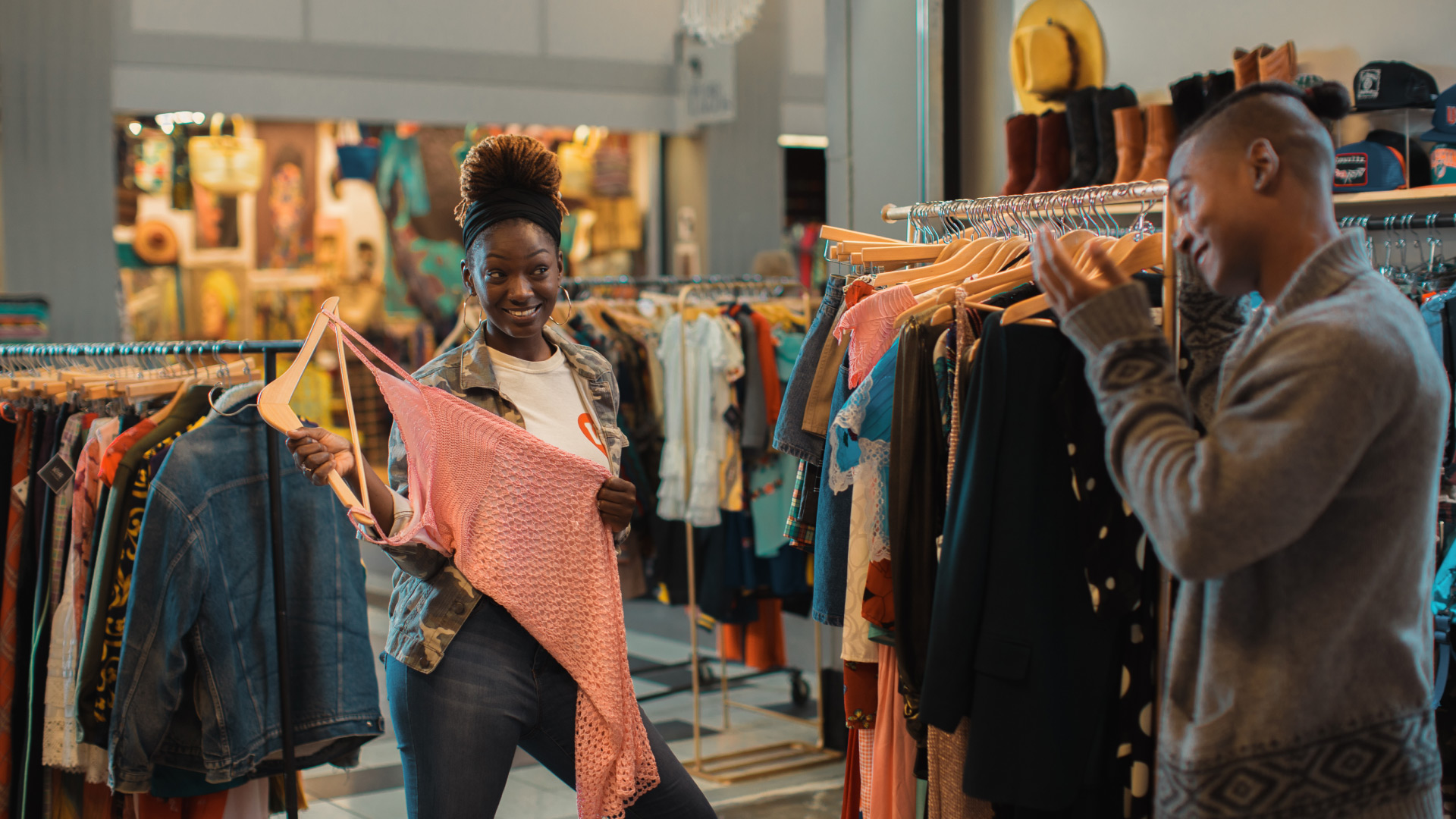 1:30 pm – Cheese for Lunch
Now, head over to the Freemason District where you will grab one of the best baguette sandwiches in the city. Virginia Cheese Company offers lunchtime bites on fresh locally made breads, such as their Lemon Whipped Feta – turkey, bacon, tomato, arugula, and lemon whipped feta served on a warm baguette. While we love their classic sandwiches, they are best known for their cut-to-order cheese counter. Their variety is endless and the best place to create a custom cheese board. They also sell local wine, jams, spreads and more!
3:00 pm – Tour a Historic Home
Now that you're fully caffeinated, let's go explore a historic Victorian house museum built in 1894 for local merchant and banker, James Wilson Hunter and his family. It was designed and built in the Richardsonian Romanesque style, and serves as a rich example of Victorian decorative arts and architecture. Be sure to call ahead to schedule a tour.
4:00 pm – Interactive Exhibit
Explore Norfolk's newest interactive exhibit, SOUNDWALK, created by Pulitzer Prize winning composer Ellen Reid. SOUNDWALK is music specific to diverse environments which is available free via GPS enabled app. The experience is guided by the listener: the path you choose dictates the music you hear, and no two visits will be exactly the same. The portion of Norfolk's Elizabeth River Trail featured will include the historic Hague and Freemason neighborhoods, the picturesque waterfront Pagoda and a stroll by the Battleship Wisconsin.
6:00 pm – Tuxedo Dining and Rooftop Brews
Time to slow down for the day and enjoy dinner and drinks. Once you freshen up, head to Gershwin's, a swanky piano lounge along Granby Street. While there is no fancy dress code required, their wait staff is dressed in tuxedos which coincides with their 30s Manhattan-inspired bistro. Gershwins serves up elevated American dishes and specialty cocktails, like their Grand Illumination, Makers Mark smoked directly in front of you with cherry wood. While your taste buds are relishing one of their New York Strip steak entrees, your earbuds will be humming to the tune of live Frank Sinantra or Cole Porter music.
Sunday
Brunch cocktails are traditional in concept but flares of flavor are thrown in to spice it up – not literally. Sip on an orange crush Man-mosa – orange infused vodka, gin, lime juice, orange juice, and prosecco, topped with orange blossom water. Spoiler alert, they give out complimentary fresh baked flavored donuts upon ordering. The flavors are constantly changing and range from blackberry glazed to just peachy donuts, made with Blue Bee Cider's Peach Madness – like a dessert Bellini! Don't worry, our taste buds are watering too.
12:00 pm – Explore a Historic Fort for Free
One last site to see, Fort Norfolk. Fort Norfolk is the last remaining of 19 harbor-front forts authorized in 1794 by President George Washington. In the Civil War, Confederate forces seized the fort and used its magazine to supply the CSS Virginia (Merrimack) during its battle with the USS Monitor. In 1862 the fort was recaptured by the Union Army and used as a prison. Guided tours run from Noon to 4 p.m. on Sundays.
2:00 pm – A Late Parting Lunch
Time for one more meal? Head back toward Freemason and you will find Omar's Carriage House – originally an 1840s, you guessed it, carriage house. As the property has changed hands a few different times, you now can find a folksy dining room serving up delectable American-Mediterranian fusion plates. Try their braised lamb tacos that come with their popular garlic ginger fries.