Downtown Norfolk is the perfect destination for a fun-filled weekend. It's got with never-ending historic sites, attractions, a waterfront, tours and endless places to munch and mingle. Make sure you stop by the VisitNorfolk Visitor Center for free maps, guides and recommendations to help you make the most of your stay here. While you're here, browse our Mermaid Market to find some Norfolk- and Virginia-centric gifts to enjoy back home. Enjoy your weekend!
While strolling through Downtown and visiting these destinations, you can check into the spots through our Discover Downtown Pass and earn your way to some Norfolk freebies. You will earn free swag for every five check-ins, no purchase required. Download the free pass here!
Friday
3 p.m. Welcome to Norfolk
Downtown Norfolk is filled with many attractions and shops, but one of the best parts is the city's bikeability. Venture to Pedego bike shop, located within MacArthur Square, for electric bike rentals to explore our 12 tight-knit blocks—water views of the Elizabeth River, the Cannonball Trail, Harbor Park, the Battleship Wisconsin and Freemason District are all among the things you may see while rolling through our streets.
5:30 p.m. Rooftop Italian Cocktail
Once you're tuckered out from pedaling, make your way to Leone's on Granby Street for a pre-dinner cocktail. It's Norfolk's only Italian rooftop restaurant and offers sweeping views of Norfolk's famous historic Granby Street. Cocktails are classics with an Italian twist: Mojito Italiano, Limoncello Martini and Margarita Italiano, for example. Wines and beers are available as well.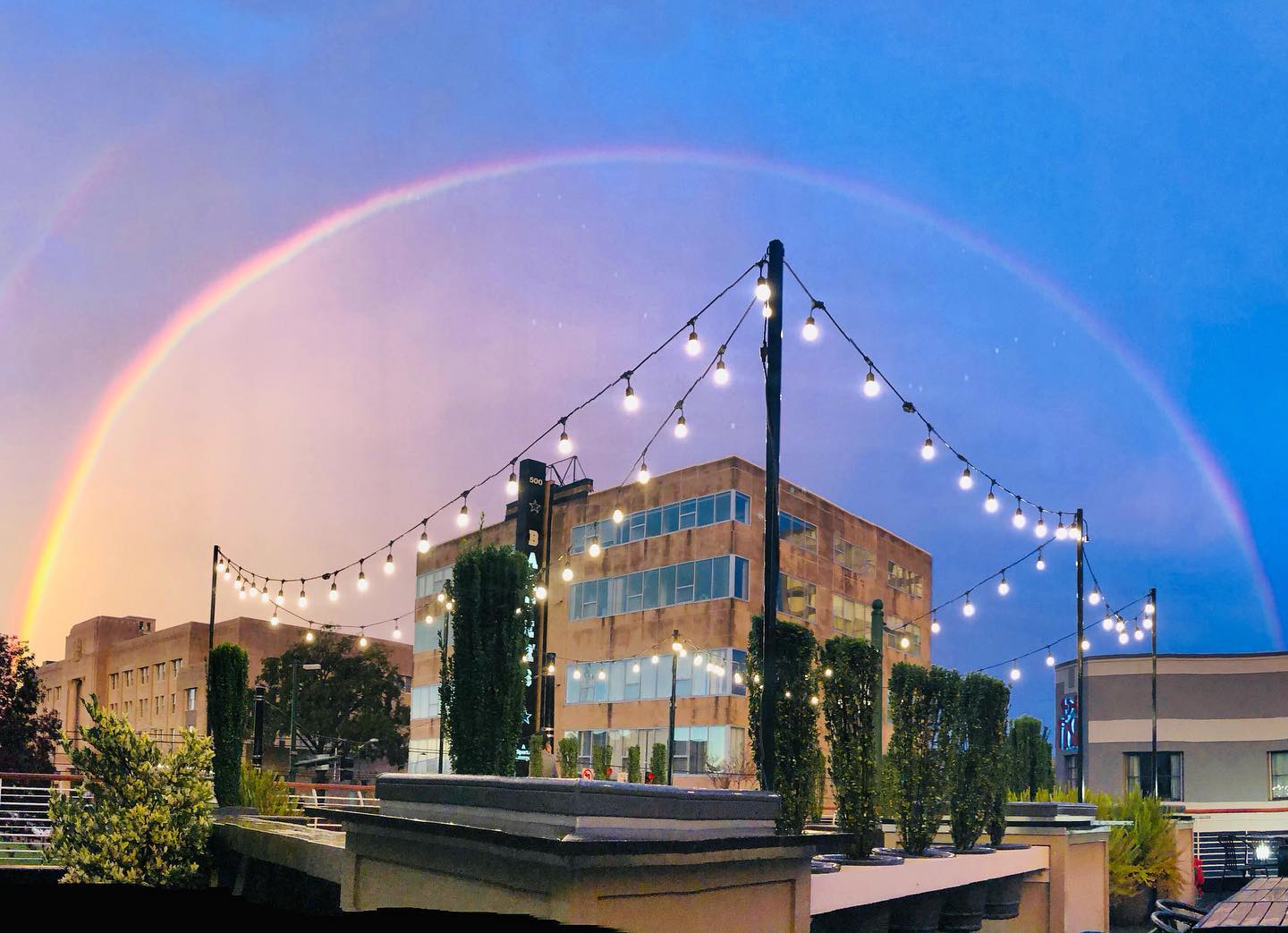 7 p.m. Dinner
Next, head to Todd Jurich's Bistro, serving up five-star cuisine and world-class wines in a relaxed atmosphere. Since 1992, Todd Jurich's has been a dining staple in Downtown Norfolk, and their menu remains relevant and sustainably sourced to this day. Start with hand rolled lumpia or a classic caesar and popover. You absolutely can't go wrong with the local lump crab cakes or the filet mignon. And for dessert, indulge in a warm brioche bread pudding or creme brûlée.
Saturday
1:30 p.m. Cheese for Lunch
Now, head over to the Freemason District to grab one of the best baguette sandwiches in the city. Virginia Cheese Company offers lunchtime bites on fresh, locally made breads. Their Lemon Whipped Feta features turkey, bacon, tomato, arugula and lemon whipped feta served on a warm baguette. While we love their classic sandwiches, they are best known for their cut-to-order cheese counter. Their variety is endless and the best place to create a custom cheese board. They also sell wine, ciders, spreads, crackers and more!
3 p.m. Tour a Historic Home
Now that you're fully caffeinated, explore the Hunter House Victorian Museum built in 1894 for local merchant and banker James Wilson Hunter and his family. It was designed and built in the Richardsonian Romanesque style and serves as a rich example of Victorian decorative arts and architecture. Be sure to call ahead to schedule a tour.
4 p.m. Explore the Elizabeth River Trail
Walk or bike along the Elizabeth River Trail (ERT). This 10.5-mile urban trail takes you from Norfolk State University through Downtown, past the Battleship Wisconsin through the Freemason District all the way to the Lochhaven neighborhood where you will find the Hermitage Museum.
6 p.m. Tuxedo Dining and Rooftop Brews
Time to slow down for the day and enjoy dinner and drinks. After freshening up, head to Gershwin's, a swanky piano lounge along Granby Street. While there is no fancy dress code required, their wait staff dons tuxedos to coincides with their speakeasy scene. Gershwins serves up elevated dishes and specialty cocktails like their Grand Illumination, Makers Mark smoked directly in front of you with cherry wood. While your taste buds are relishing one of their New York Strip steak entrees, your earbuds will be humming to the tunes of Frank Sinatra or Cole Porter music.
Sunday
12:30 p.m. Explore a Historic Fort for Free
A final site to see, Fort Norfolk is the last remaining of 19 harborfront forts authorized in 1794 by President George Washington. In the Civil War, Confederate forces seized the fort and used its magazine to supply the CSS Virginia (Merrimack) during its battle with the USS Monitor. In 1862, the fort was recaptured by the Union Army and used as a prison. Guided tours are available from noon to 4 p.m. on Sundays.