Since Norfolk is always evolving and changing, we want to make sure you don't miss out on all the new talented chefs, baristas, boutique owners or pitmasters opening up businesses. Whether it's trying an innovative dish or buying a new outfit, we're always excited to try out the new locally-owned shops and restaurants. Although we cannot list every new entity that joins Norfolk's culture, we encourage you to follow along with us on social media for more openings and happenings within the city!
We will keep this content as fresh as possible and rotate out businesses as the new ones open. Be sure to check back monthly for the newest additions to our emerging city!
Blue Ridge Excursions
Join Blue Ridge Excursions on an exciting party ride through Downtown Norfolk. Participants can jam out to music while cruising safely on the sidewalk and street, stopping often for photo opportunities. Check out their Downtown Party Tour or Foodie Tour while scoring coupons, maps and secret local tips to ensure an ultimate experience.
Borjo Coffeehouse
Borjo is back and ready to fulfill all your caffeine needs! The beloved coffee shop that was a staple near ODU's campus has re-opened after closing in 2019. In addition to all your favorite coffee drinks, they have waffles, sandwiches, wraps, Yorgos bagels and fantastic meal deals.
Maison Soleil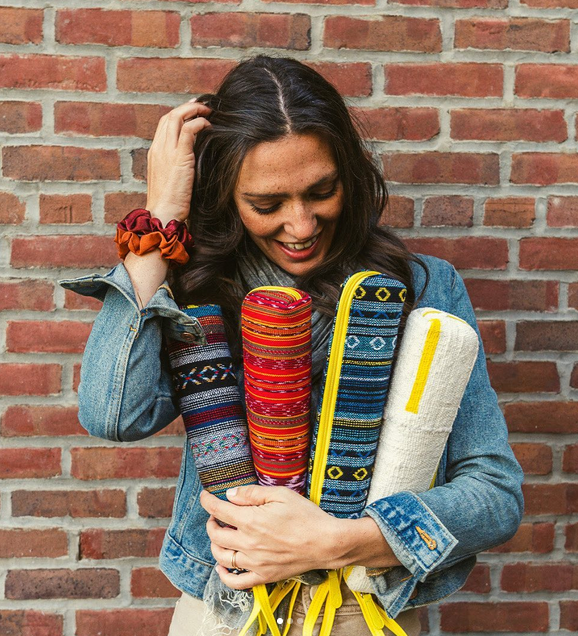 Joining the locally-loved shops of Ghent is Maison Soleil, a fair trade boutique aimed at bringing people together and empowering women. Here you'll find ethical and sustainable fashion benefiting the women who created the pieces. You can also shop for home decor, coffee, candles, garden and plant accessories, books and journals, gifts, greeting cards and more.
Cocojam
This Caribbean fusion cafe inside Selden Market brings fresh ingredients inside a neighborhood paradise. Embark on a food tour around the West Indies with every bite, right from the convenience of Downtown Norfolk.
May's Parlor Norfolk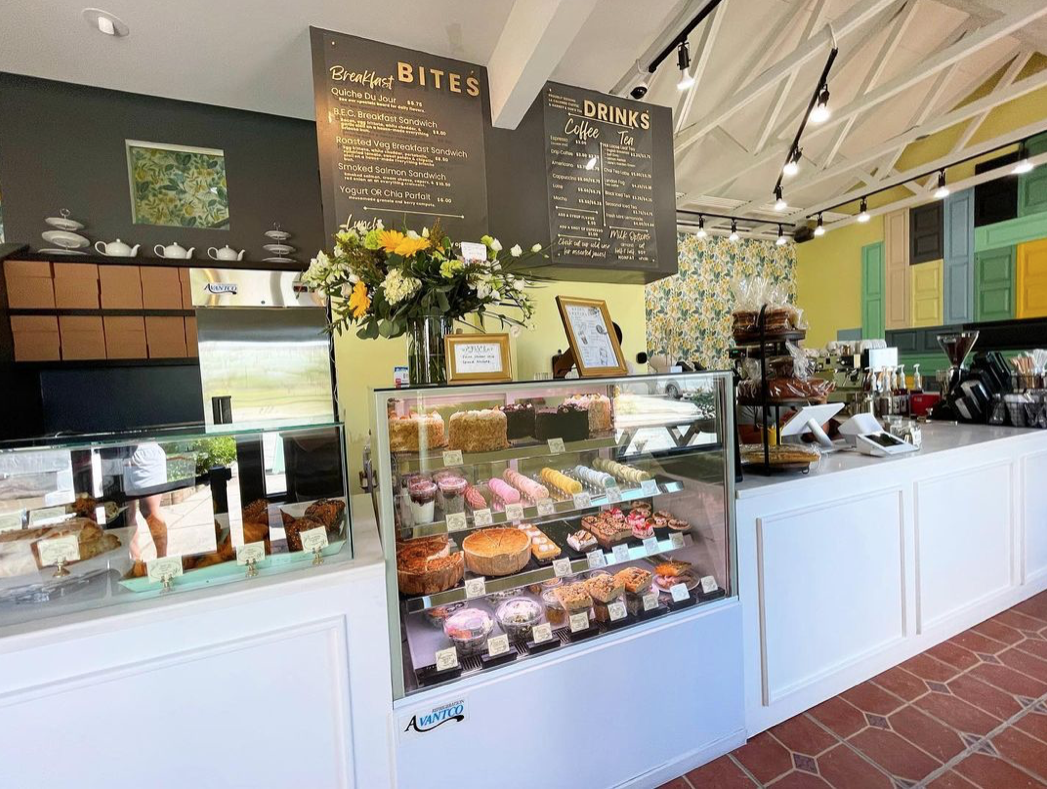 Known for their fresh pastries, exciting flavors and classic, crave-worthy fare, May's Parlor opened joined the Norfolk bakery scene with their second location in July 2022. Conveniently located on 22nd Street in Ghent, May's is ready to add a little homemade goodness to your day with savory breakfast sandwiches and grab-and-go lunches. Their pastry case is filled with the sweetest selection of croissants, muffins, scones, danishes, cinnamon buns, cookies, bars and macarons. Perk up a bit with their top-quality espressos, lattes, cappuccinos and loose leaf teas.
The Pit and The Peel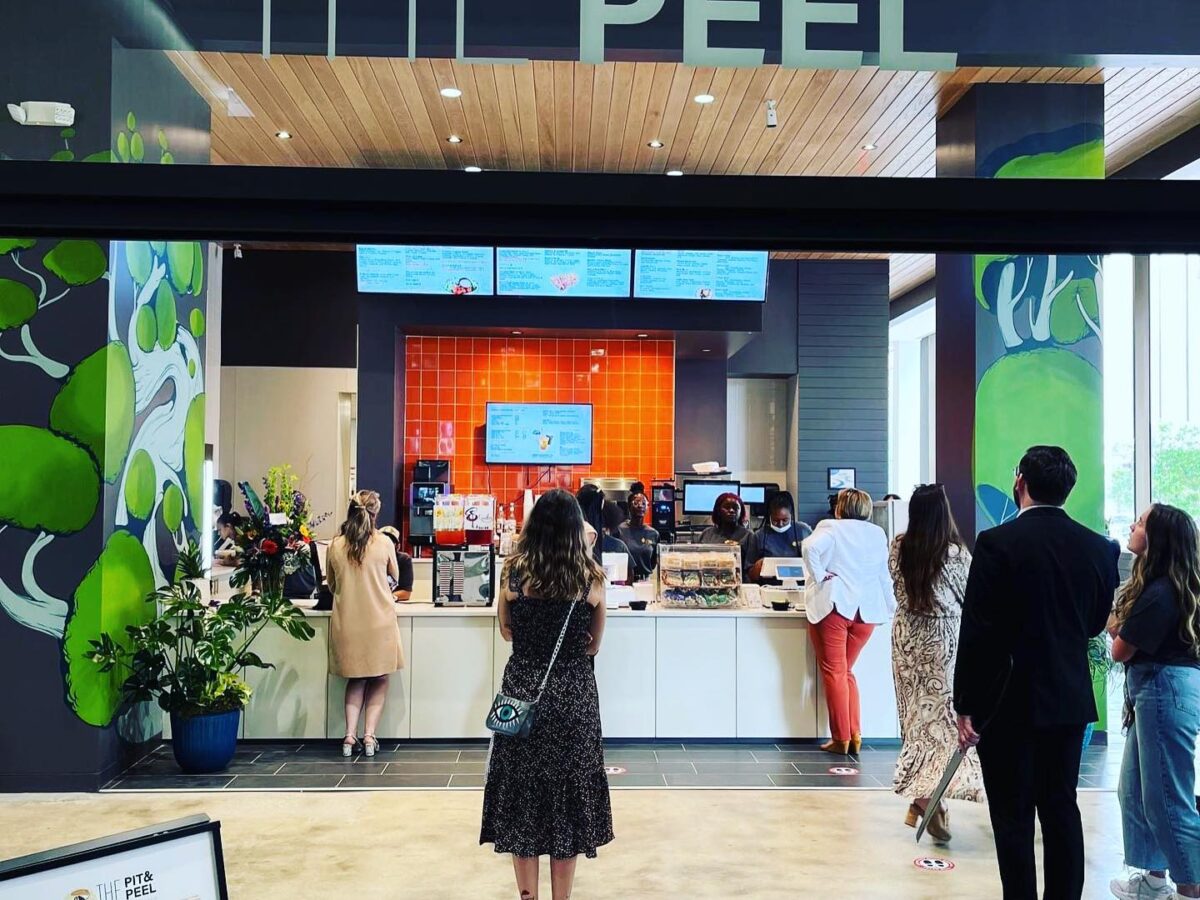 The problem: a busy, chaotic world where our senses are stressed and dull. The solution: fresh, raw and healthy juices made at the peak of their nutritional value. The Pit and the Peel comes to Norfolk with a goal of addressing the senses and leaving the body, mind and soul refreshed. Come relax in their friendly Downtown setting while enjoying the best nature has to offer. Along with raw beverages, you can find organic, freshly made, in-house prepared petite entrees and fun finger foods.
Lil 'Za pizzeria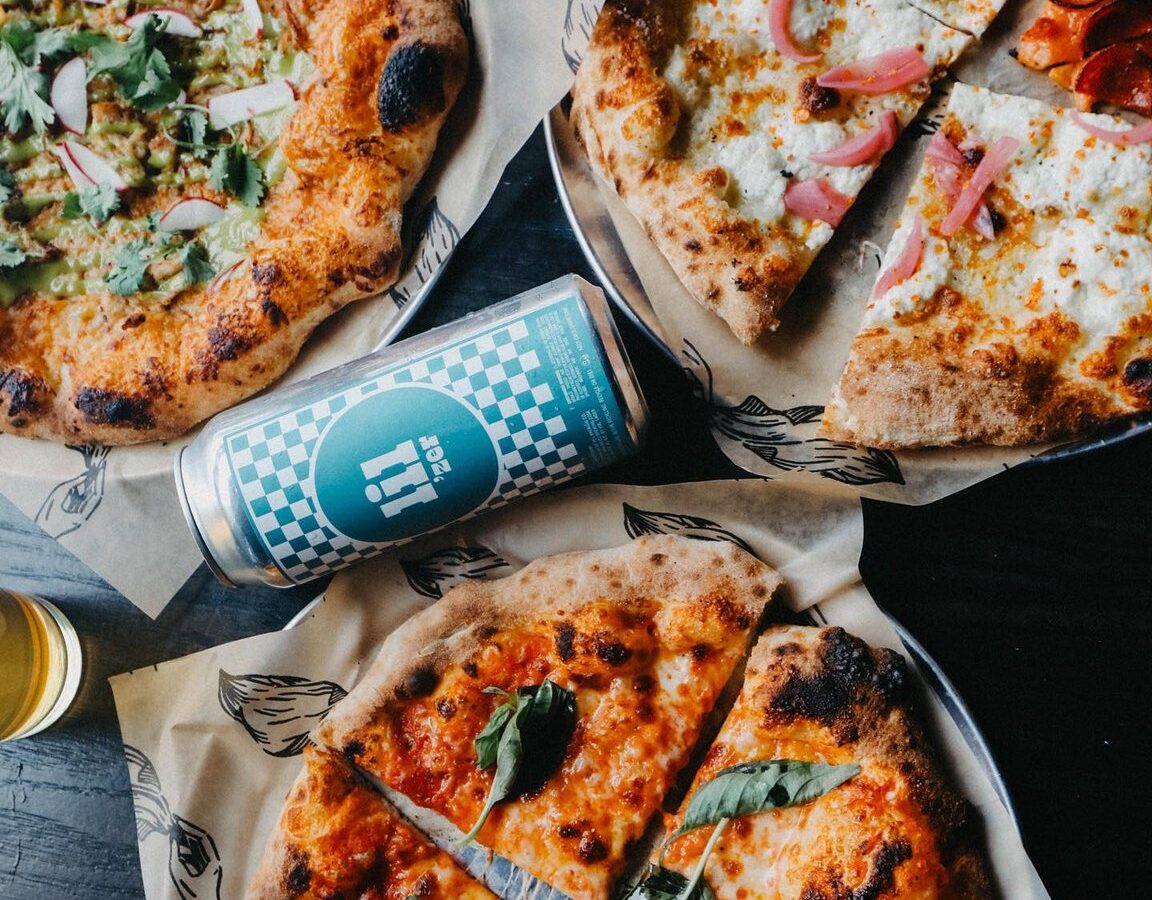 From the creative mind of Ian Hock (executive chef of Codex) comes Lil 'Za pizzeria, a pizza-forward restaurant located inside The Veil Brewing. Look for classics like a traditional margherita or cheese, go vegan with a plant-based option, or get a bit boujee with nduja, ezzo pepperoni and hot honey. It'd be wrong not to pair your 'za with a tasty beer brewed right at The Veil.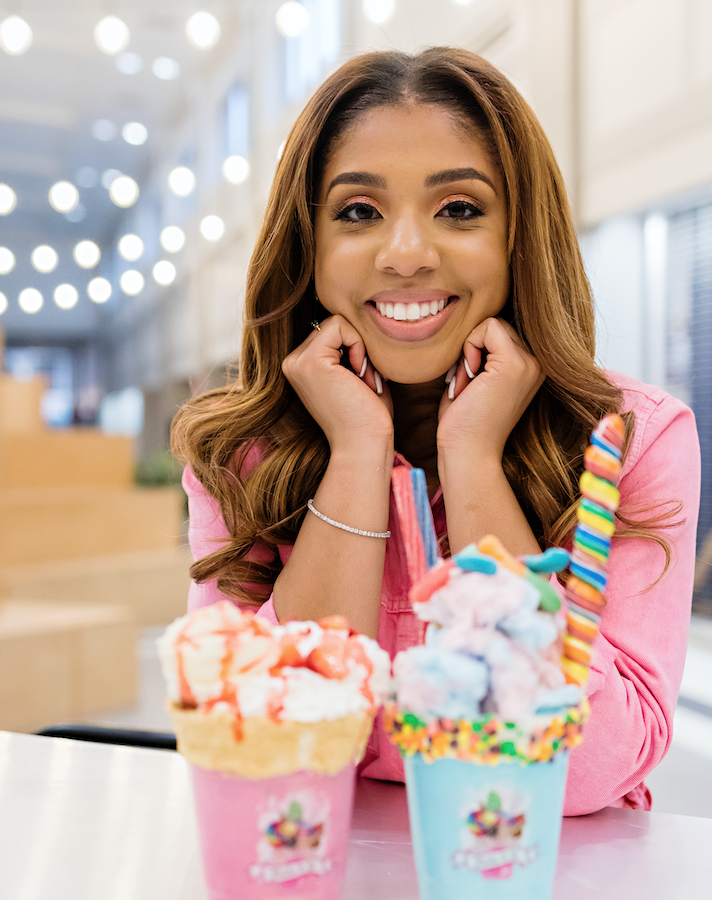 Shake up your dessert game with this gourmet milkshake shop at Selden Market offering over-the-top creations. This beloved business started as a regional food truck gaining the attention of many a sweet tooth with their overloaded milkshakes topped with goodies like lollipops, ice cream sandwiches and more. They even have vegan shakes to share their sugar rushes with any and all palates and preferences.
Vessel Craft Coffee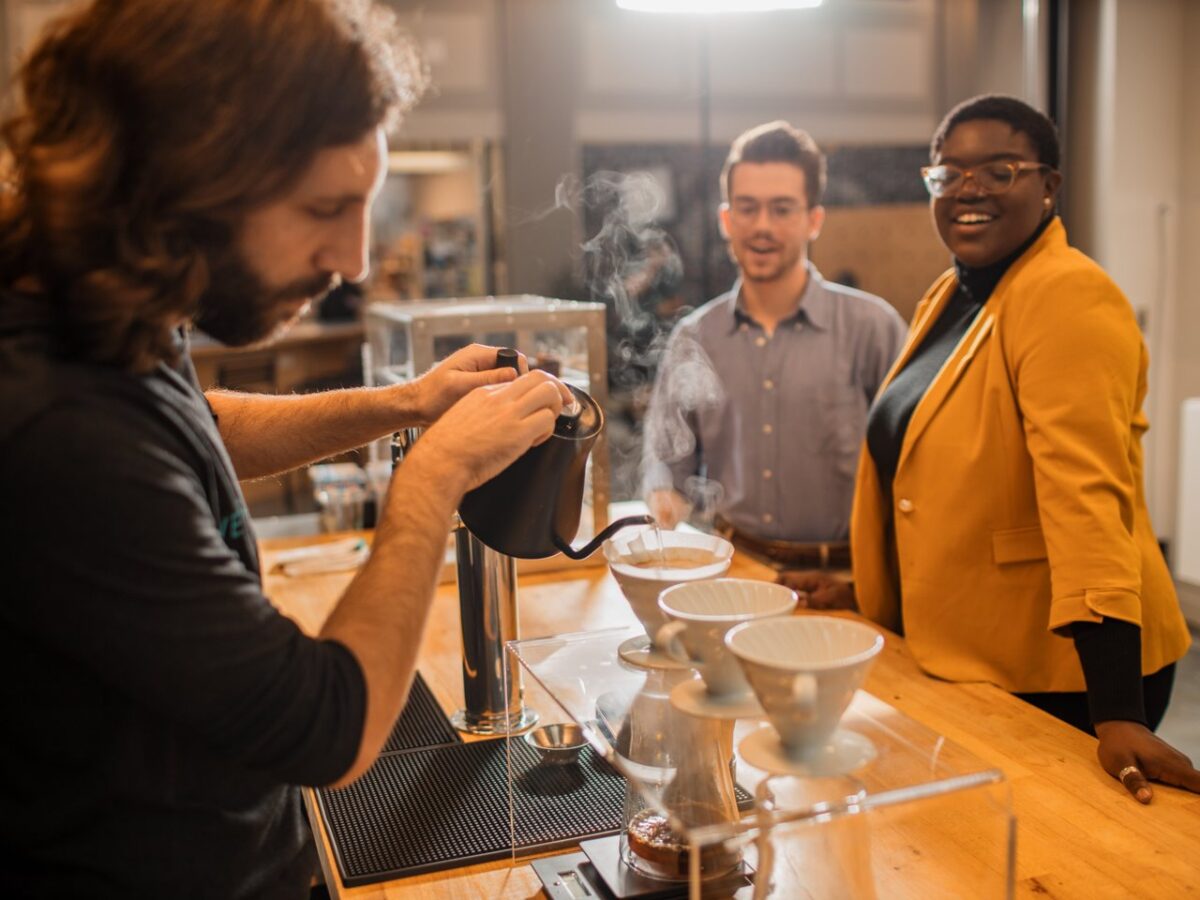 Norfolk's own artisanal, small batch coffee that launched in Selden Market now has a brick and mortar location in Chelsea. Consider this coffee with a conscious, as they source sustainability and choose quality coffees from around the world from farms that pay fair wages, provide humane working conditions and are working toward green farming methods. Plus, each quarter, Vessel gives back 10% of profits to community projects. But does it taste good? Oh, yeah. Try the Bourbon Barrel Aged coffee that delicately balances a bourbon flavor without absorbing too much liquid. We also suggest The 757 Blend in a bag so you can have a taste of the region from anywhere, anytime.
Cafe Genevieve
Perhaps you've tried Genevieve's macarons at one of Norfolk's farmers' markets. Exciting news: Selden Market has recently welcomed Cafe Genevieve and her authentic, handmade macarons to the Downtown crowd. Inspired by the flavors of each season as well as classic French flavor combinations, this sweet shop aims to delight customers with the simple pleasures of their beautiful baked confections.