Looking for the perfect Dad date or outing this Father's Day? We've rounded up the best things to do with Dad in Norfolk. Whether you celebrate Dad on Father's Day or every day, create a lasting memory with him in Norfolk this year.
Take a Cruise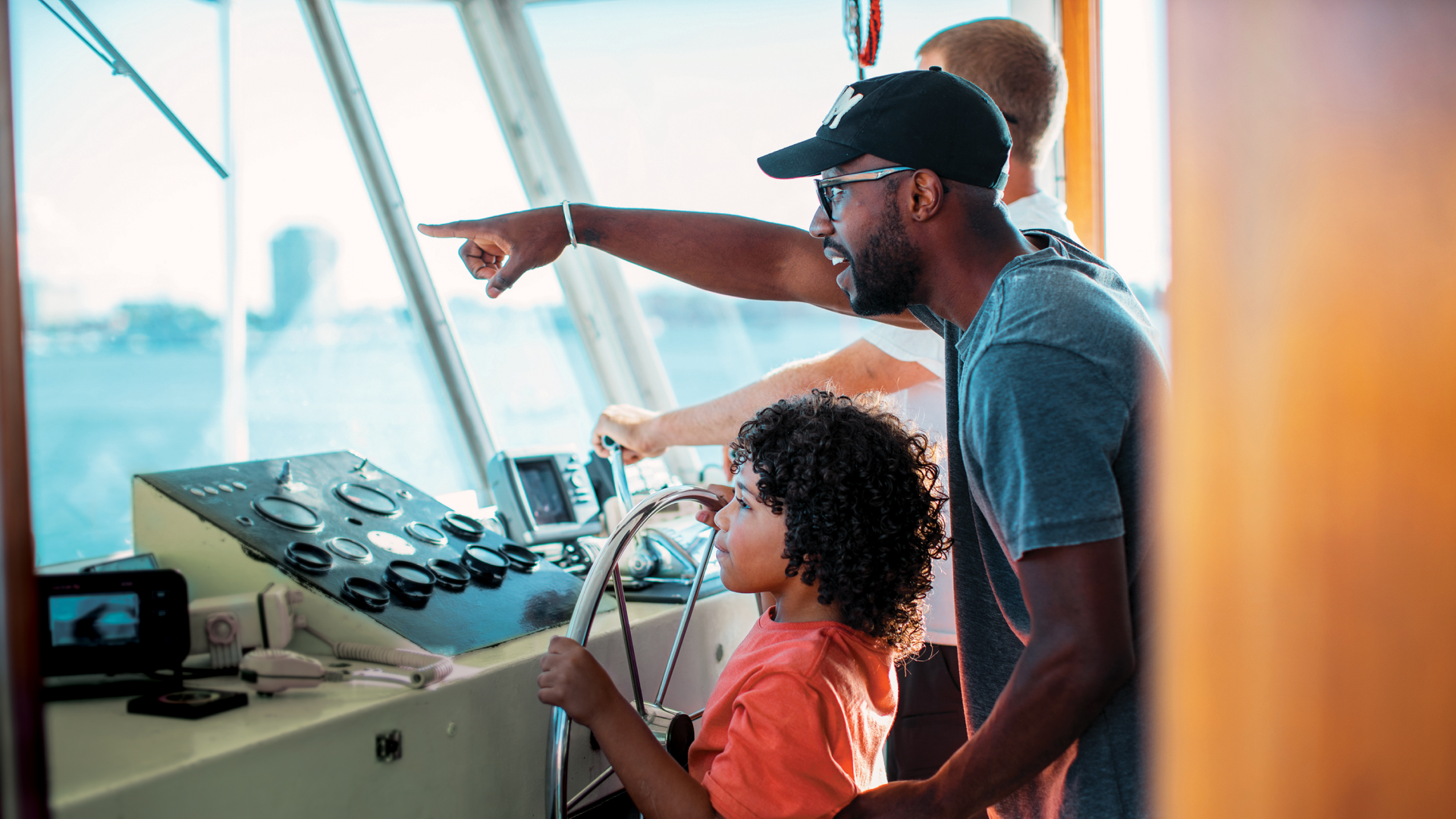 Hop aboard the Victory Rover for a two-hour narrated harbor cruise where guests experience the sights and sounds of one of the world's busiest seaports, including the world's largest naval base. See destroyers, guided missile cruisers, submarines, aircraft carriers and more.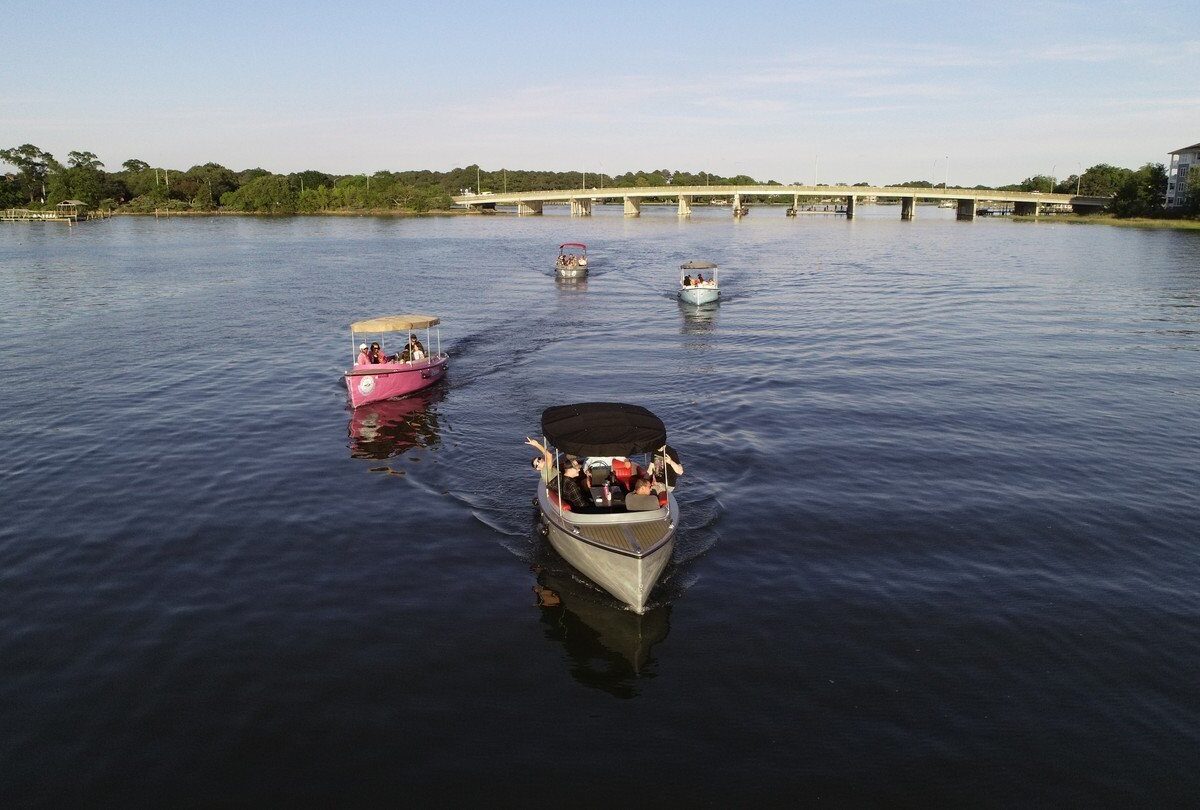 Dad deserves his own boat for Father's Day, but this is the next best thing. Electrified Marina offers a unique and exciting way to tour Norfolk through battery operated vessels. These allow passengers to experience time on the water in a silent, luxurious and environmentally friendly boat that renters can drive themselves. Electrified Marina even has Father's Day discounts available, so rent now to reserve Dad a spot in the captain's seat!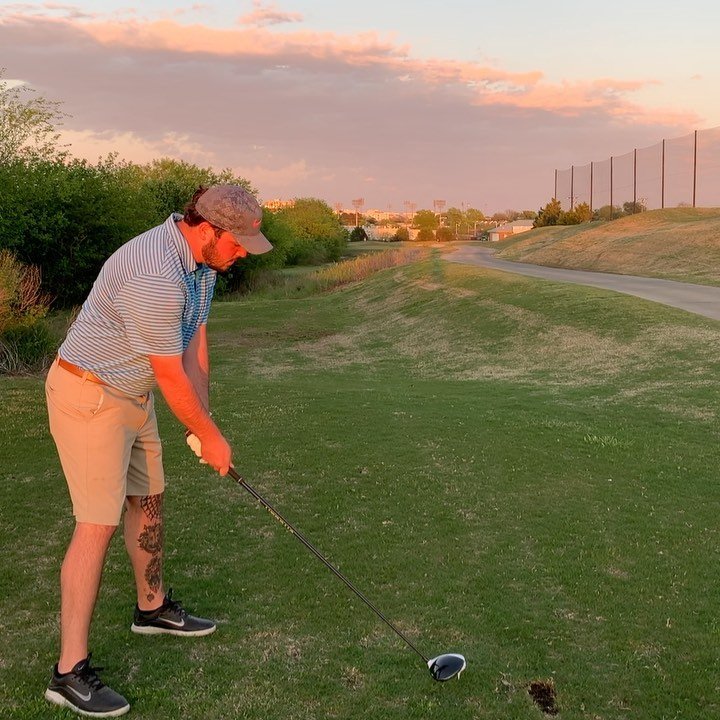 Norfolk's Ocean View Golf Course is a great way to kick it with Dad. Swing for all 18 holes or just the simple nine on their hybrid Bermuda greens and plush, oak-lined fairways. Once you're done, treat Dad to some of the city's best barbeque at Bar-Q, located inside Bold Mariner Brewing Company. Bar-Q has an à la carte menu, but we highly suggest filling up a platter with their tender brisket, fall-off-the-bone ribs, rich mac and cheese, and spicy (but not too spicy) jalapeño and cheddar links. Because Bar-Q lives within Bold Mariner, it's only appropriate to pair the fresh smoked ribs with a Frogman Lager.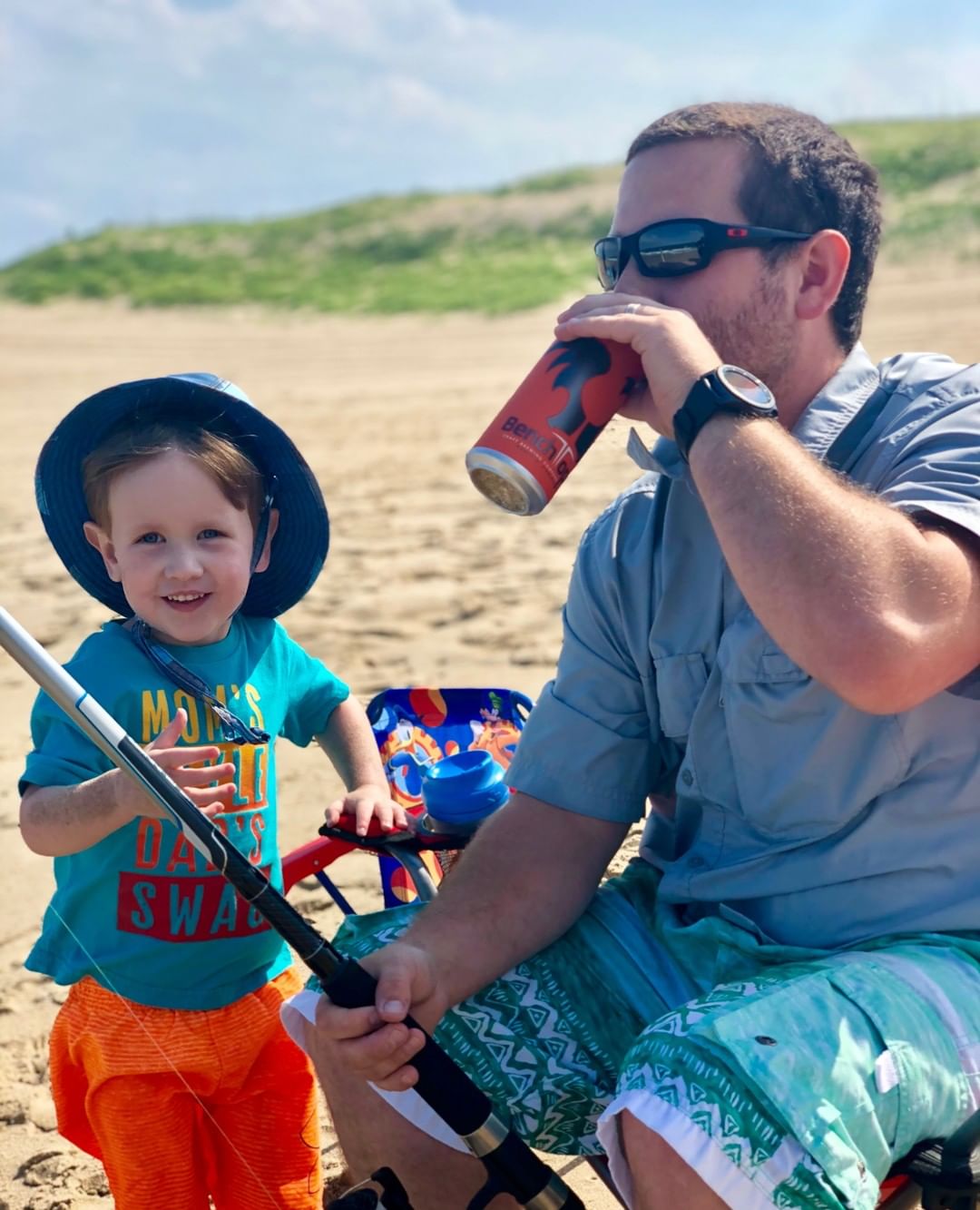 Spend the afternoon casting your line on the Ocean View Fishing Pier, the longest free-standing pier in North America. Once you've caught enough fish and worked up an appetite, head on over to My Mama's Kitchen for their mouth-watering Drip Sandwich: fried chicken dipped in their secret drip sauce, topped with house coleslaw, pickles and remoulade on a soft brioche bun. Round out your day for Dad with a refreshing brew from coastal-themed COVA Brewing Company, just down the street.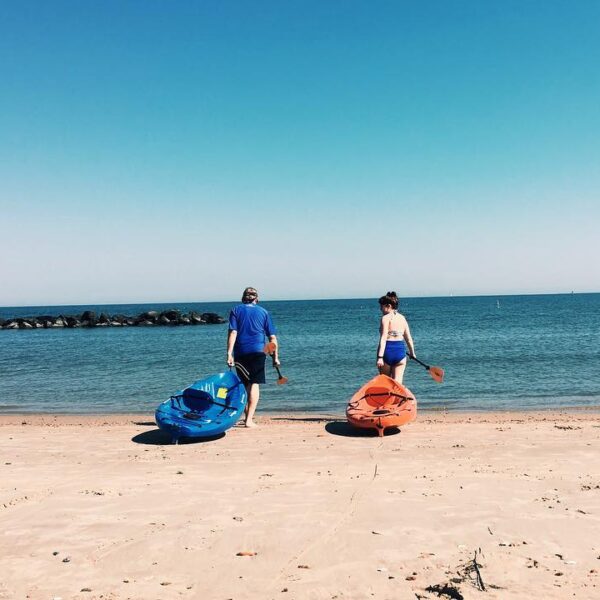 Explore the Lafayette River by kayak! Norfolk Kayak Rentals, located along Colley Avenue, offers single and tandem kayaks for rent. Paddle along the river and enjoy the waterways of Norfolk. The inlets are packed with sites of stunning architectural homes, majestic birds and magnificent sunsets only obtainable via waterway. Looking for a bite and a brew afterward? Head to Elation Brewery for beer and a wood-fired pizza. The Bakehouse at Elation is housed within the brewery and turns out freshly baked, wood-fired flatbread pizzas.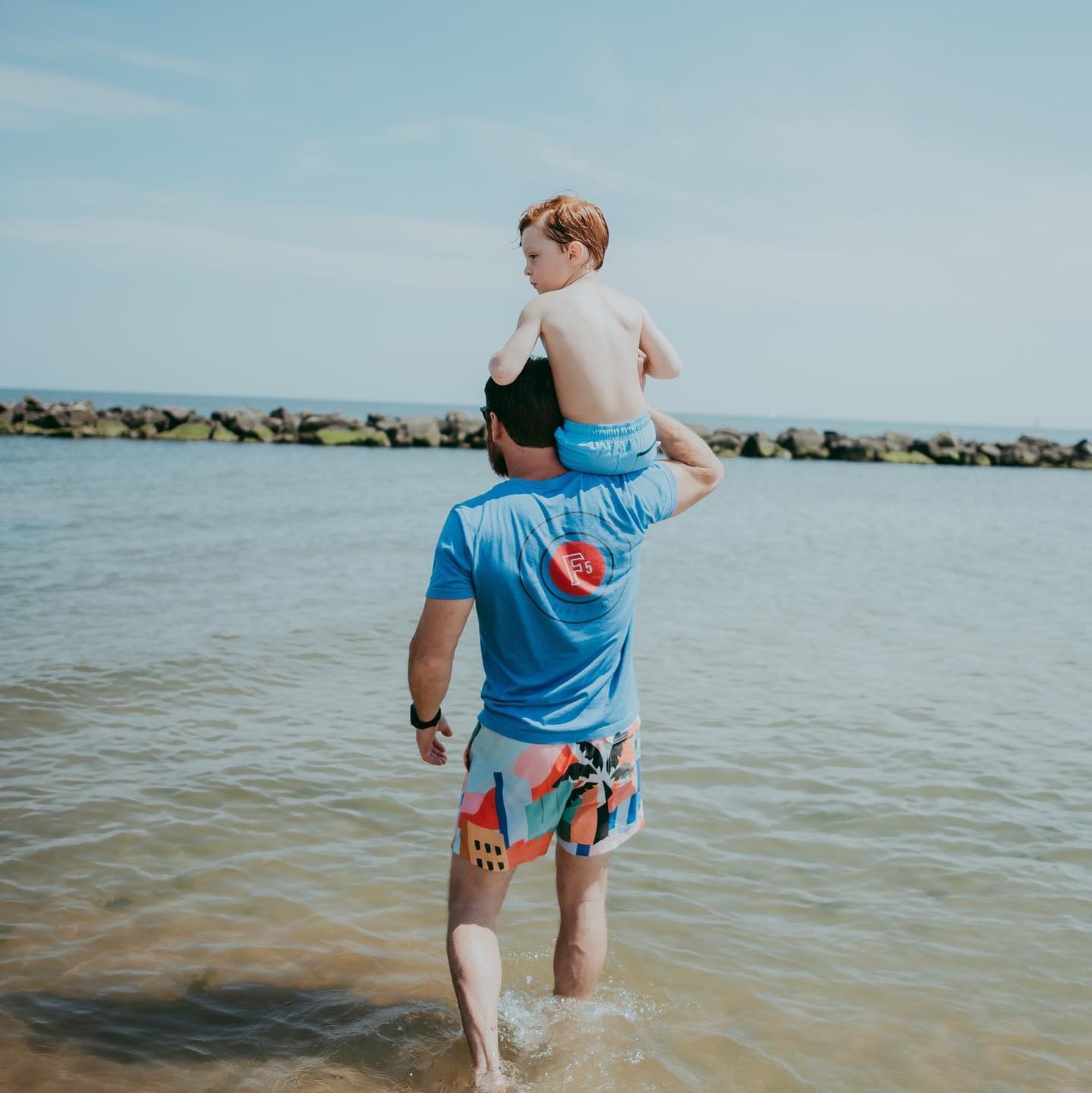 Dad works hard all year long, so why not give him a chance to relax, soak up the sun and take a little dip in the Chesapeake Bay? The beaches of Ocean View provide calm waters suitable for families with young kids. Plus, there's plenty of eats, drinks and things to do nearby. See how to spend a day in Ocean View and East Beach.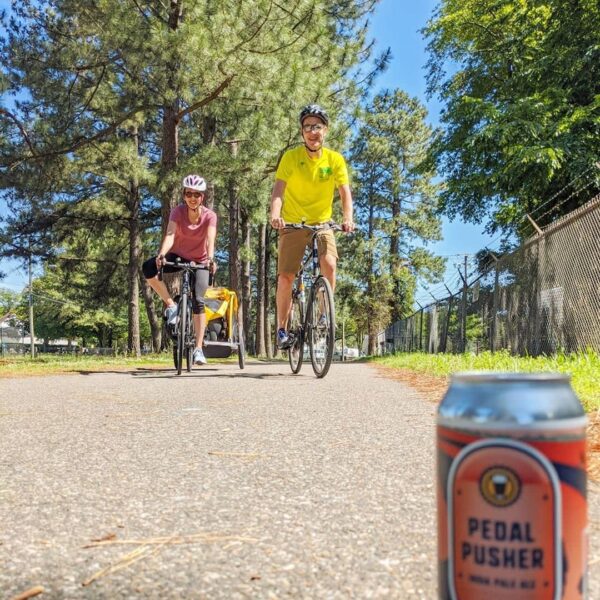 Break out your bikes, or rent an electric Pedego bike and explore the Elizabeth River Trail, Norfolk's 10.5-mile-long walk and bikeable pathway that takes you through multiple neighborhoods with waterfront views. Starting out in our thriving Downtown, the trail winds you through a few historic neighborhoods and campuses and ends in the beautiful neighborhood of Lochhaven. The ERT is dotted with breweries Dad will love, like Benchtop and Smartmouth, plus delicious restaurants along the way like Torch, the Birch and Grandiflora. If you're new to the city, it's a great look in a day in the life of a Norfolkian.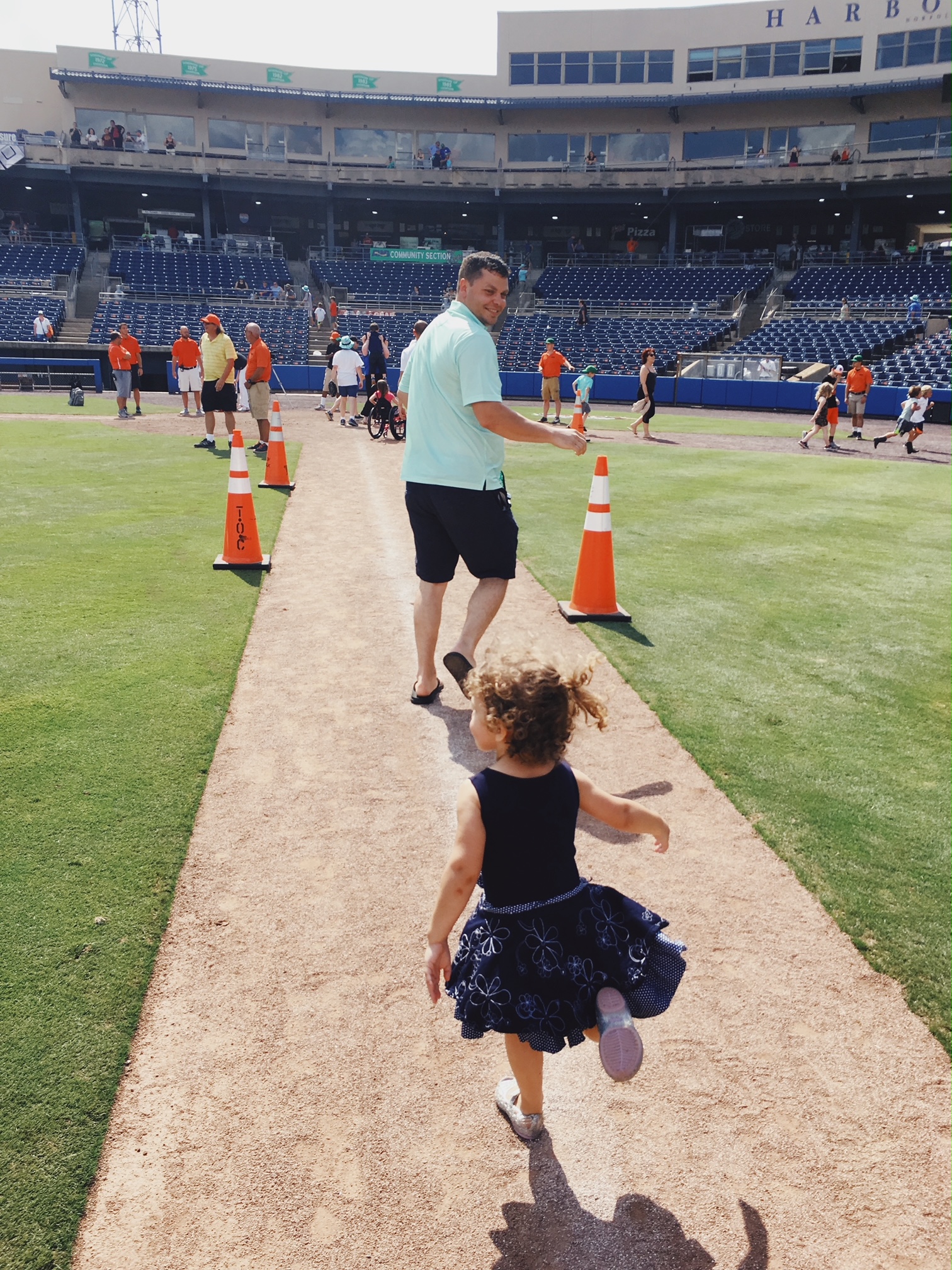 There is nothing quite as classic as enjoying a hot dog with Dad at a baseball game. Norfolk is home to the Norfolk Tides, a minor league baseball team in the Triple-A International League. As an affiliate team of the Baltimore Orioles, the Norfolk Tides play at Harbor Park on the Elizabeth River in Downtown Norfolk. Throw on your baseball cap and cheer on the Tides this Father's Day. This year's Father's Day features a Pre-Game Catch on the Field. See their full schedule.
Father's Day Events in Norfolk
Father's Day Weekend Festival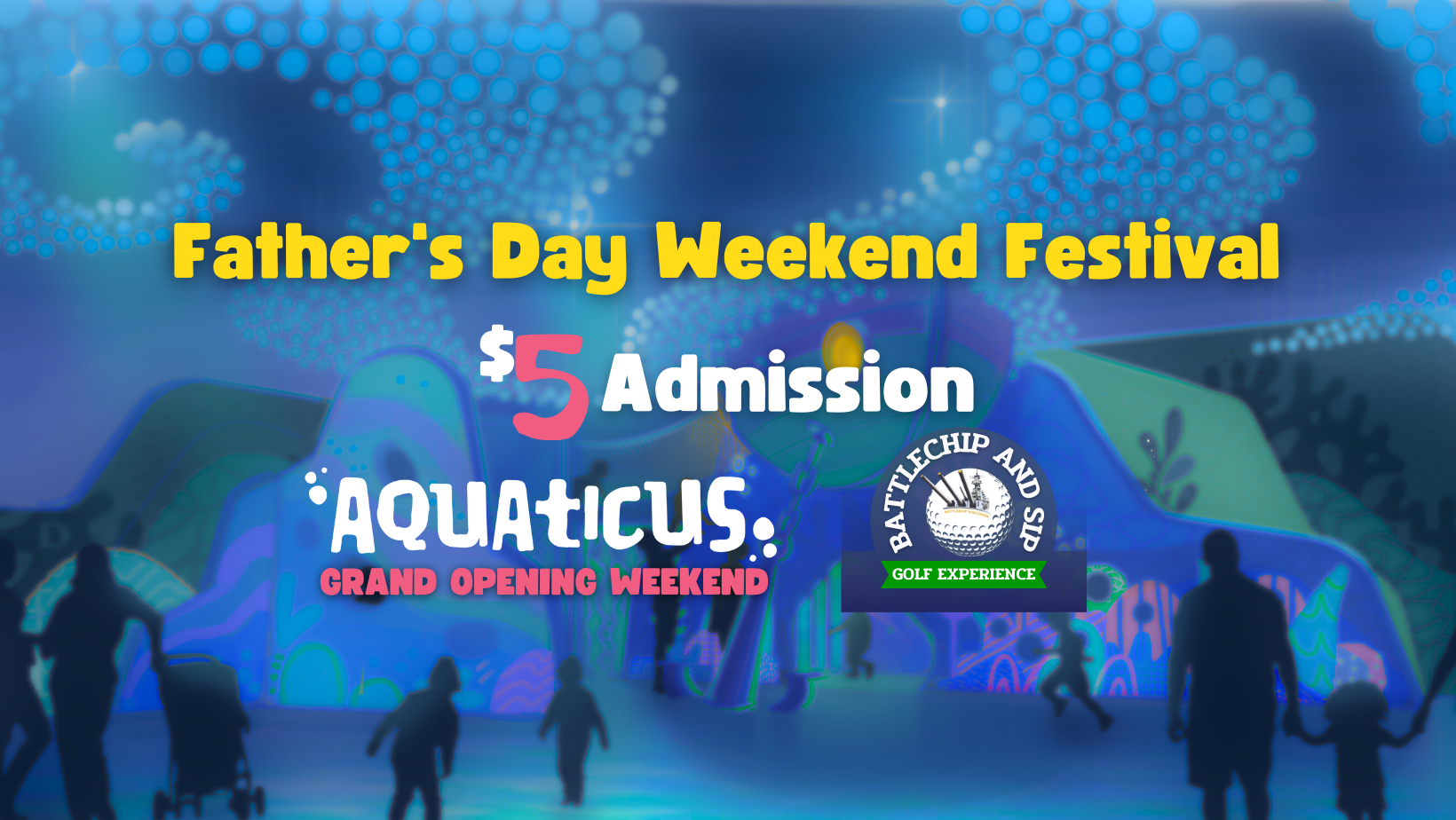 We're celebrating Father's Day with the ultimate weekend line up starting with the Grand Opening of our brand new exhibit, Aquaticus!
Nauticus is celebrating Father's Day with the ultimate weekend lineup, starting with the grand opening of their brand new exhibit, Aquaticus! Join the fun for $5 tickets all weekend long and explore the depths of the ocean with your imagination as you touch barnacles, explore an underwater cave, and more! Climb aboard a working vessel to take on the role of research lab assistant and discover interesting and surprising details about the waters below.
BattleChip & Sip

Step on the Battleship Wisconsin for a special Battlechip & Sip. For just $3 a ball or $27.50 for 10 balls, you will be able to hit a golf ball off of the fantail! All golf balls are biodegradable.
Father's Day Bacon & Rib Fest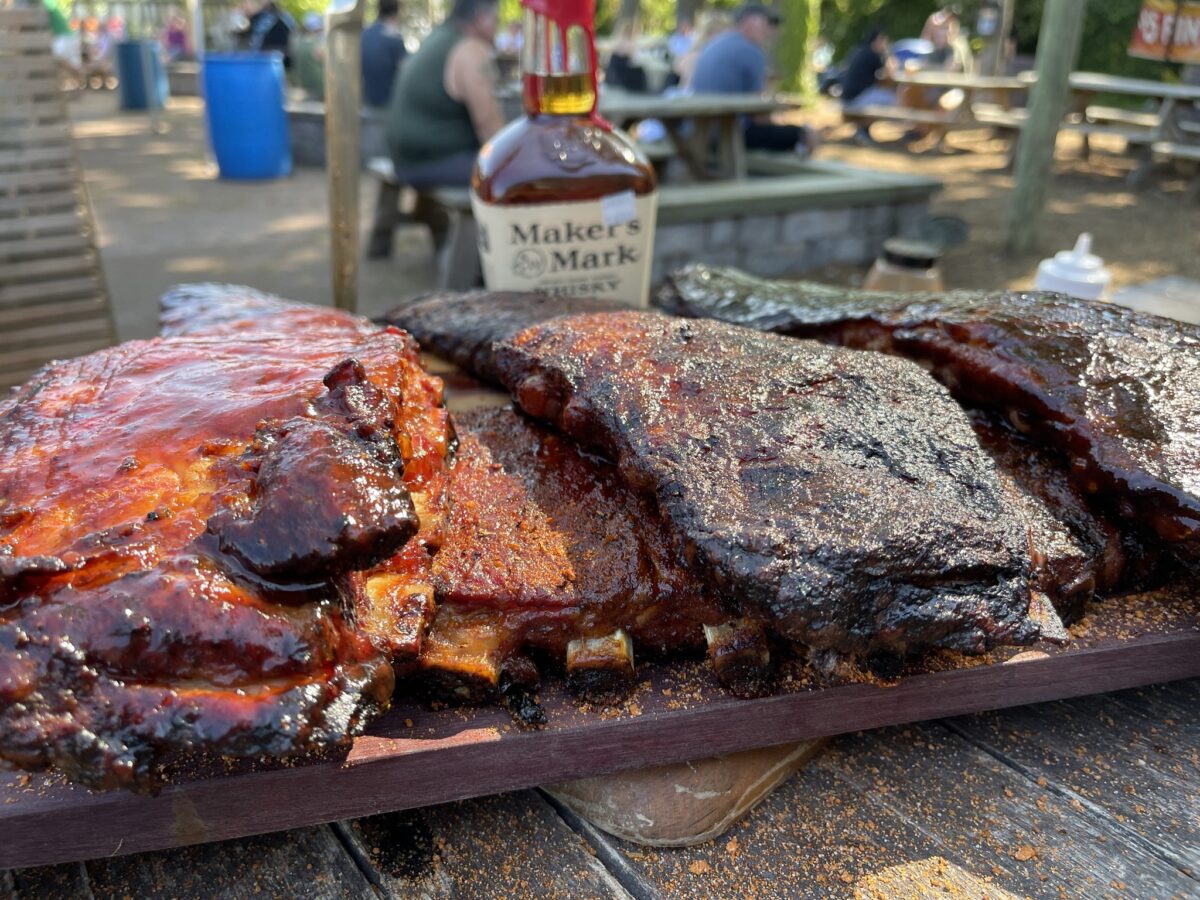 Make Father's Day special with dear ole dad. Treat him to Hank's Bacon & Rib Fest with his favorite smoked meats and tasty bourbons.
Each admission ticket will include entry into the tasting event, three tastings (ribs or bacon) and live music. Add-on tastings are available for purchase. All kids 10 and under can eat free (hot dog) with a parent's paid admission. Hank's full menu will also be available for counter ordering.
Father's Day Cruises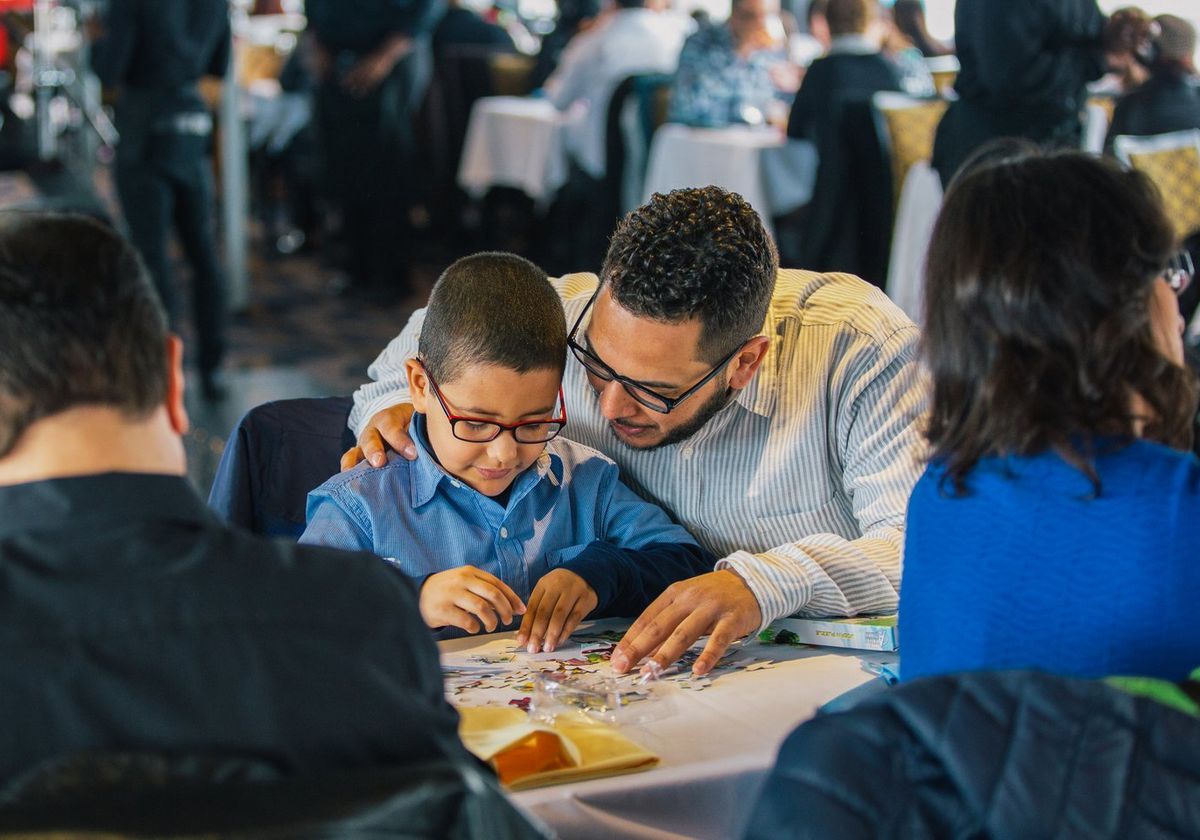 Book a Father's Day Signature Brunch Cruise or Father's Day Signature Dinner Cruise aboard the Spirit or a Brunch or Dinner Cruise on the Elite! Create memories with your family as you dine and dance on the Elizabeth River with magnificent skyline views for a casual afternoon out with the whole family. Norfolk's spectacular views are even more impressive from the water while you enjoy a delicious, chef-prepared buffet. You'll marvel at famed city landmarks, such as ships and submarines, from our cozy, climate-controlled interior, and open-air roof decks. We keep the spirits flowing with a fully stocked bar, games, and lively music from our DJ. Join us for a memorable, one-of-a-kind Father's Day celebration.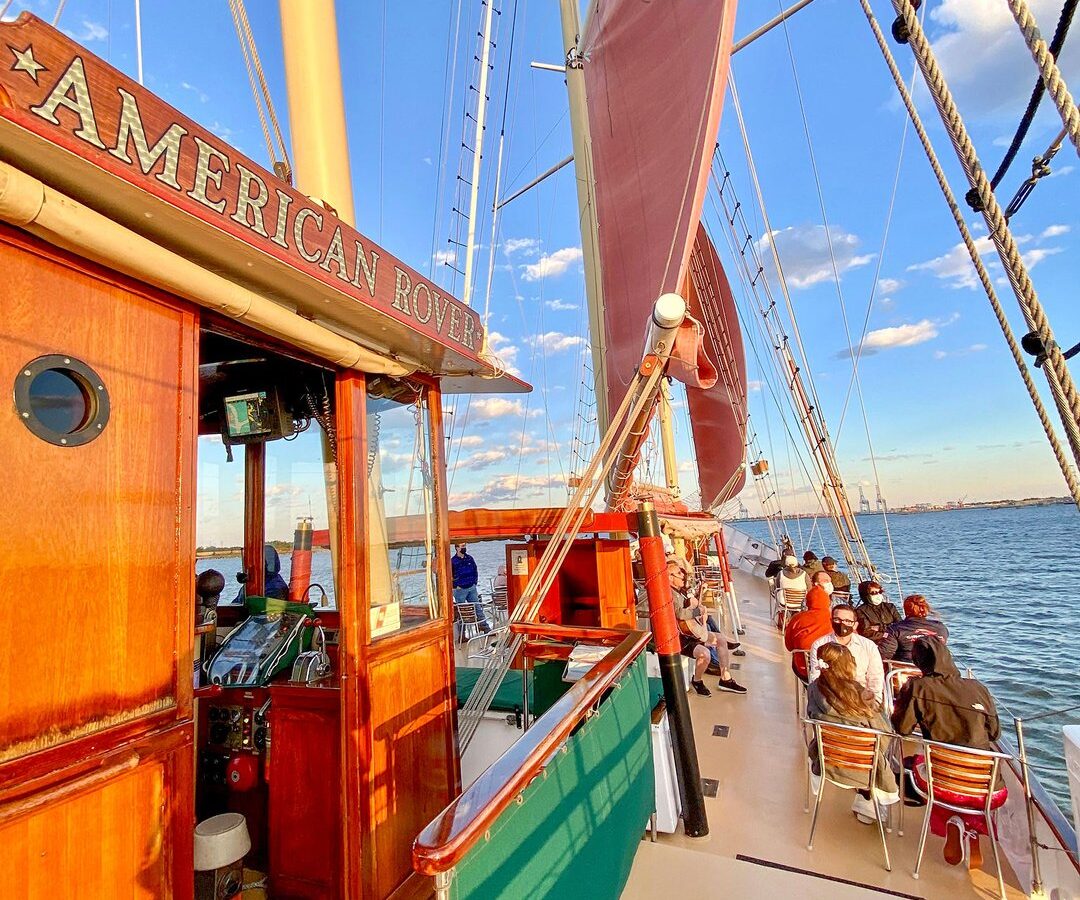 Relax with Dad as you sail the smooth waters of the Elizabeth River and Hampton Roads Harbor while enjoying music from the ship's musician. Enjoy a complimentary Three Sheets to the Wind Ale and Charcuterie Snack Box while under sail! It's an unforgettable way to celebrate Father's Day.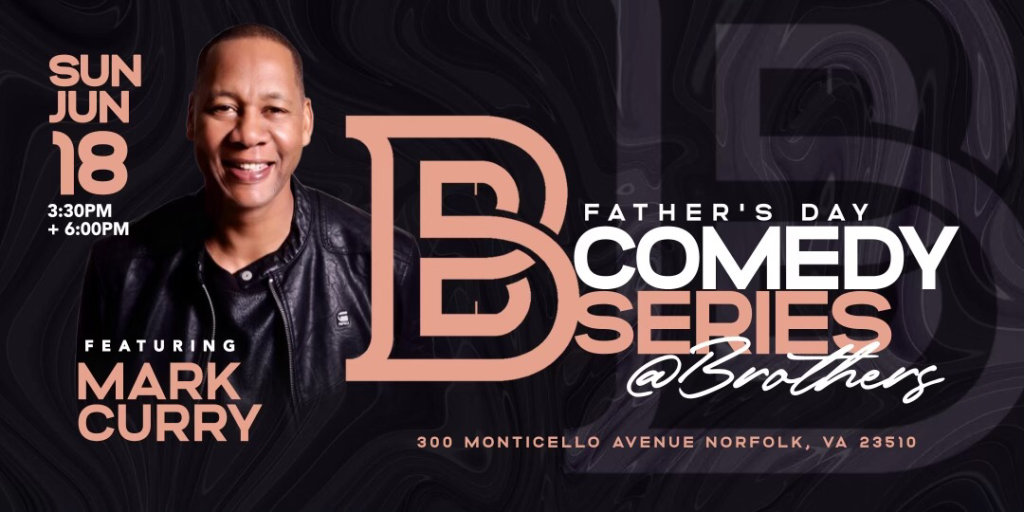 Celebrate Dad in style with dinner and a comedy show at Brothers. Experience the perfect Father's Day celebration where you can treat Dad to an unforgettable evening of laughter, delicious food and live entertainment. Catch one of the two comedy shows featuring the talented Mark Curry from the beloved TV series "Hangin' with Mr. Cooper" while you enjoy a delicious dinner prepared by the skilled chefs at Brothers and get ready to be entertained with a hilarious performance guaranteed to have you laughing throughout the night.