Spring is here, and with it comes warmer weather and these top 9 things to do outdoors. We've put together some local favorites and recommendations for your ultimate spring bucket list!
1. Pack a Picnic
2. Attend the Norfolk Tides Home Opener Baseball Game
3. Walk Under the Cherry Blossoms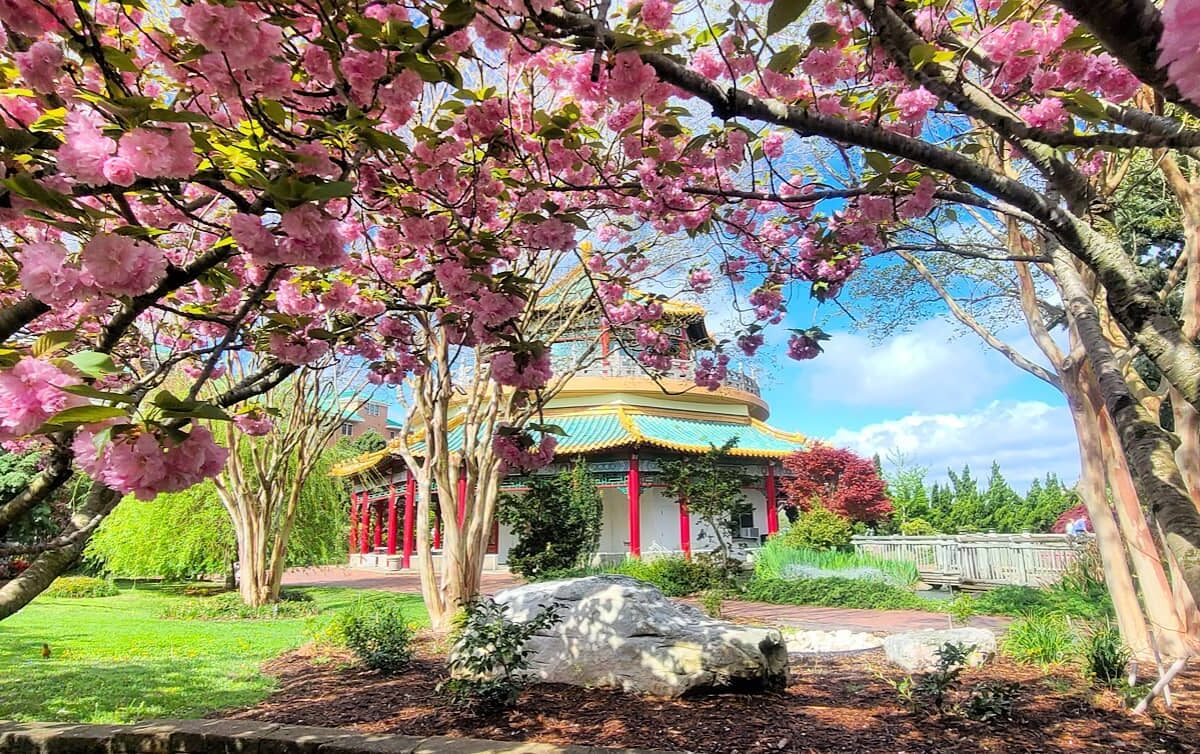 While we may not be a top destination for cherry blossoms, Norfolk is still a cherry blossom dream once everything starts to bloom. Most of these beautiful trees can be found wandering around Downtown or Freemason District, but Norfolk Botanical Garden has several throughout their property. Take shade underneath them, have a photoshoot or just awe in their vibrant pink flowers – and don't forget to tag us in your photos.
4. Watch a Sunrise at the Beach
5. Gather Fresh Produce at a Farmer's Market
6. Explore a Themed Garden
The beautiful Norfolk Botanical Garden has over 60 themed gardens on the property and there is always something to explore. Most blooms can be spotted during the spring and summer months, but make sure to check out their year-round gardens too. The Sensory Garden is year-round and filled with plants that will please all of your senses. Visitors are encouraged to enjoy the sights, textures and smells of this space.
7. Enjoy a Rainy Day
8. Find a Piece of Art
Giant sculptures, iron statues and a life-size kaleidoscope are all pieces that are scattered throughout our city for your enjoyment. While there are more than 50 pieces of public art (and counting), we've rounded up the must-see pieces for you.
9. Go for a Bike Ride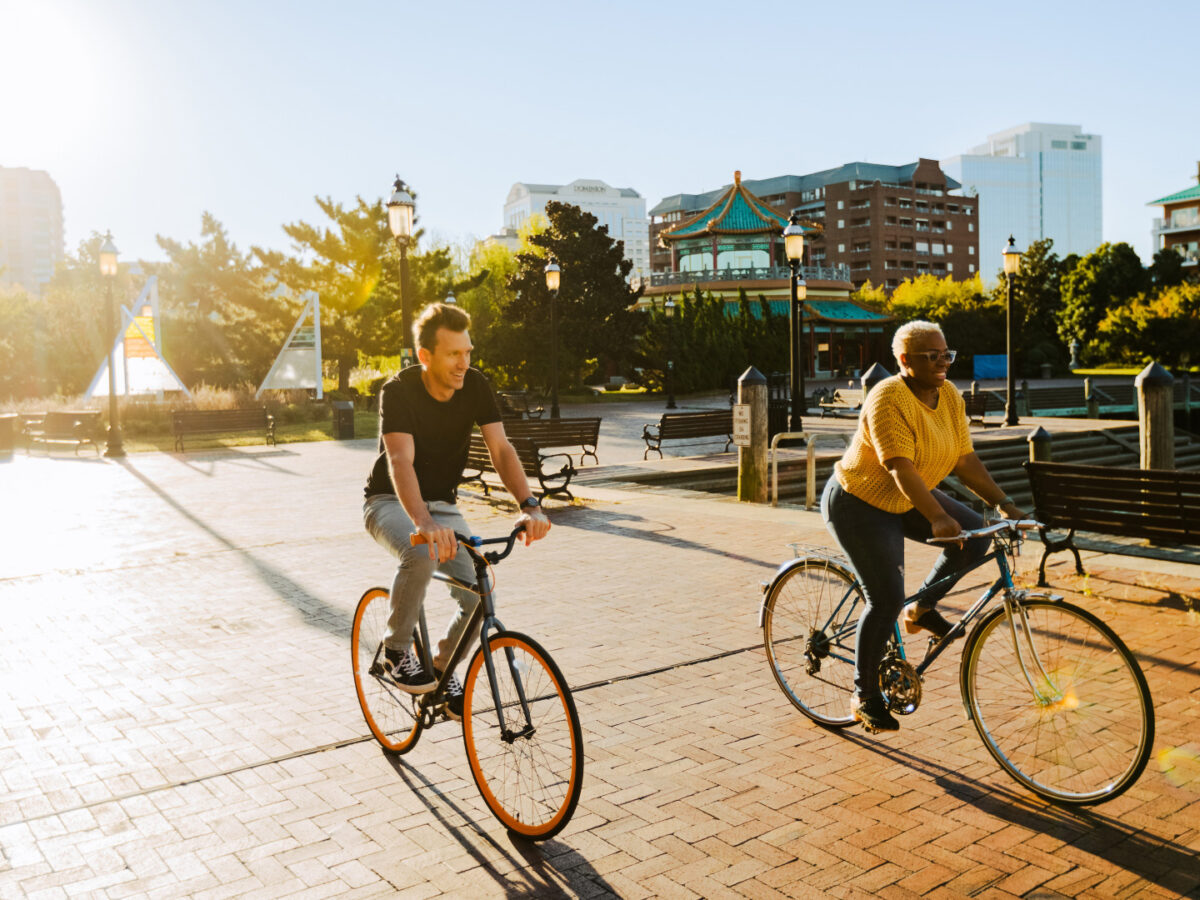 Our favorite neighborhoods to ride through are Larchmont and Lochaven, for their tree-lined, grandiose homes that make it easy to daydream. If you're looking more for a trail, try the Elizabeth River Trail. Biking with a warm spring breeze hitting your face is the perfect way to kick off your spring. Need to rent bikes? Check out Pedego.
10. Dine on the Patio
Located in the south, Norfolk boasts a warm spring. What better way to soak up the sun than to dine and sip outside? Check out Longboards for a surf shack vibe and marina views, or grab a bite of Italian food on a rooftop patio with garden lights at Leone's. Check out more patio dining here.
11. Walk Among Animals at the Zoo