Spring in Norfolk is a downright magical time. Trees throughout the city are showing off with their beautiful pink and white blossoms. Farmers markets are back with a full bounty of spring produce and homemade goodies. Outdoor recreation is in full swing with bikers, joggers and kayakers taking advantage of ideal temperatures. Plus, festival season is back and ready to entertain with a whole lineup of reasons to gather and celebrate. We've put together a spring bucket list to ensure you're getting the most out of your time in Norfolk during this most wonderful season.
1. Pack a Picnic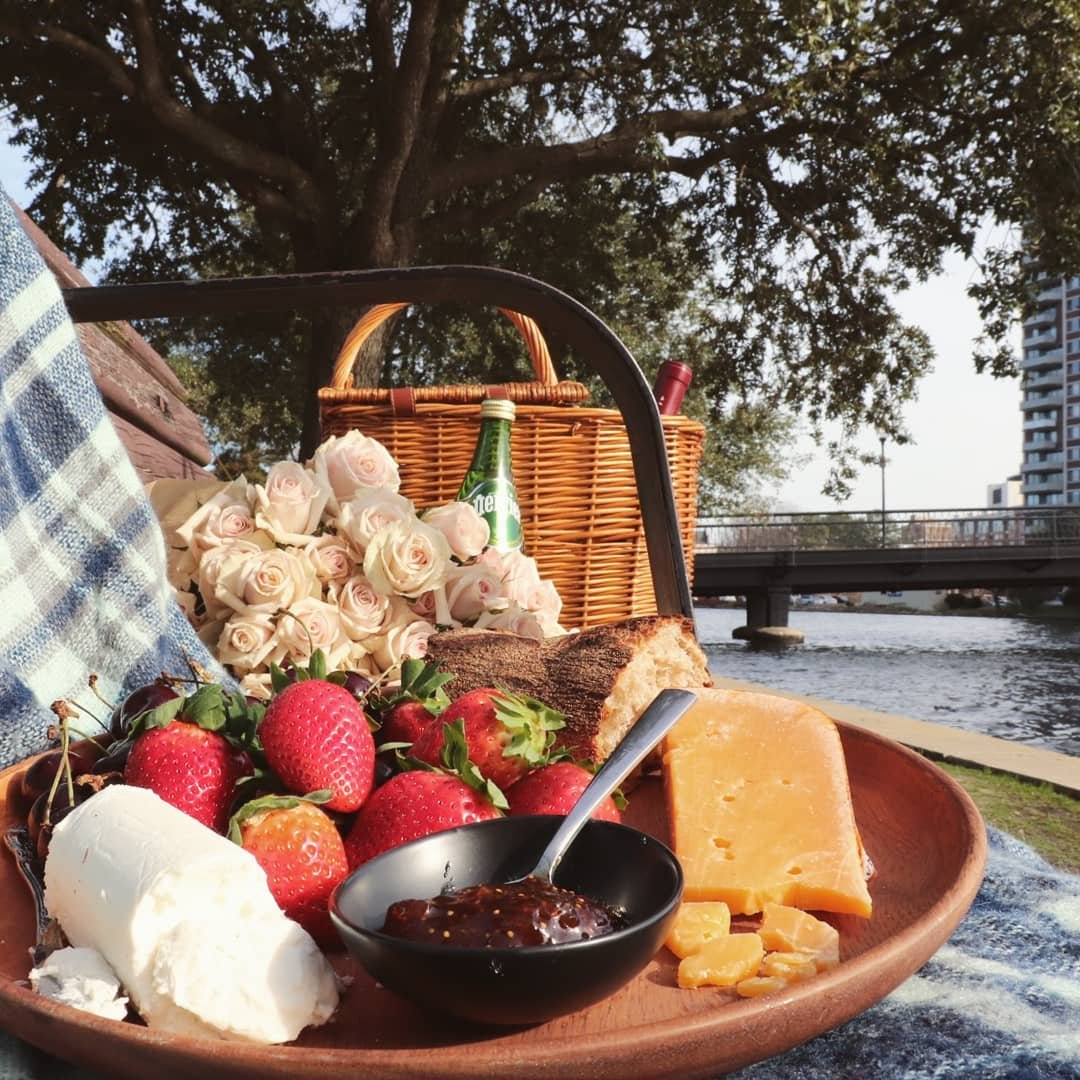 2. Attend the Norfolk Tides Home Opener Game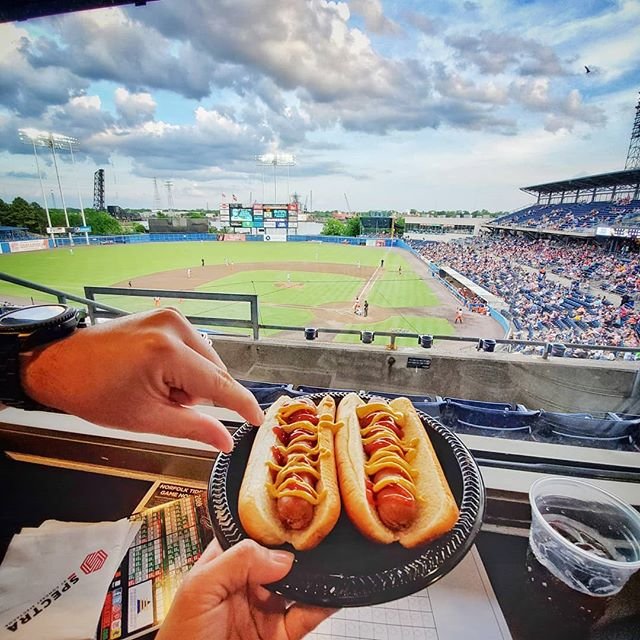 Break out your baseball caps; it's time to head to Harbor Park Stadium to cheer on the Norfolk Tides! The 2023 opener game is scheduled for April 4, but any of their games are a home run. Get ready for an ice cold beer, hot dogs (or veggie dogs) with all the toppings and a chance to meet Rip Tide and friends as you root, root, root for the home team.
3. Walk Among Cherry Blossoms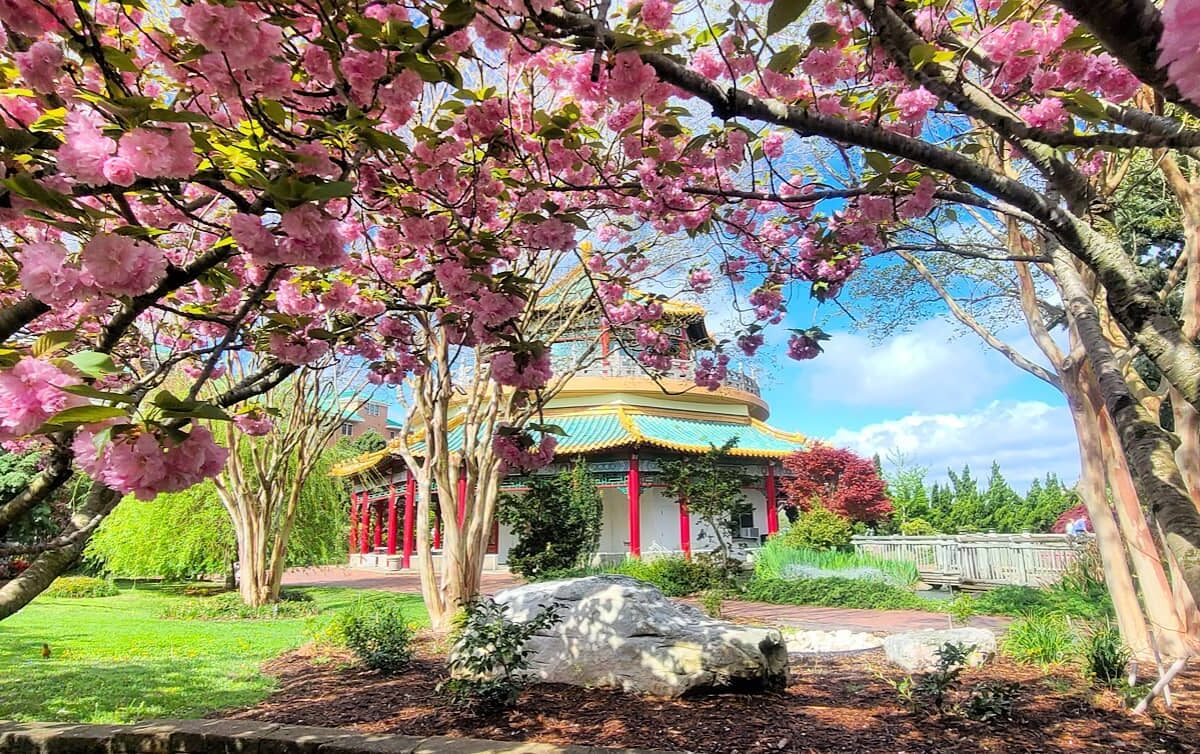 While we may not be a top destination for cherry blossoms, Norfolk is still a cherry blossom dream once everything starts to bloom. Most of these beautiful trees can be found near Downtown or Freemason District, but Norfolk Botanical Garden has several throughout their lush landscape as well. Take shade underneath them, have a photoshoot or just awe in their vibrant pink flowers—and don't forget to tag us @visitnorfolkva in your photos.
4. Watch a Sunrise at the Beach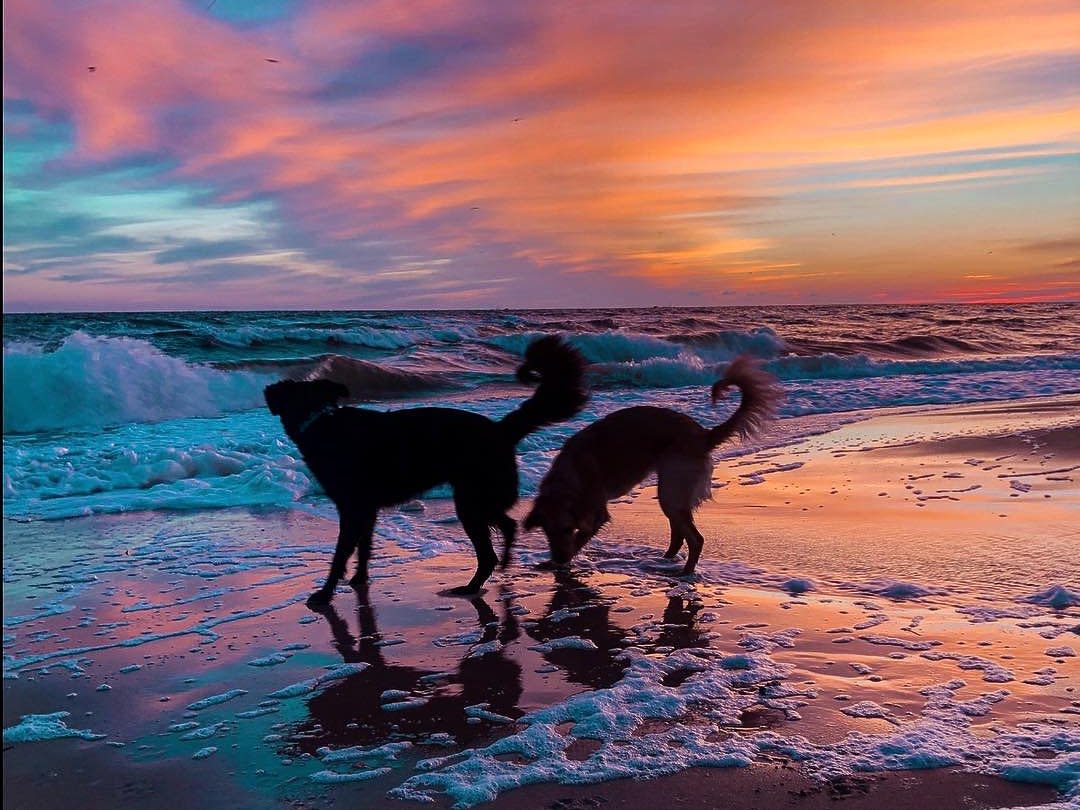 The sun rises in the east, and we are lucky to look out over East Beach and Ocean View to see the sun coming up brightly and beautifully over the Chesapeake Bay horizon. Grab a coffee to-go from COVA Brewing Co. and make your way to either location for a gorgeous sunrise over the water. Bring the pup! Dogs are allowed on both beaches until 10 a.m.
5. Gather Fresh Produce at a Farmers Market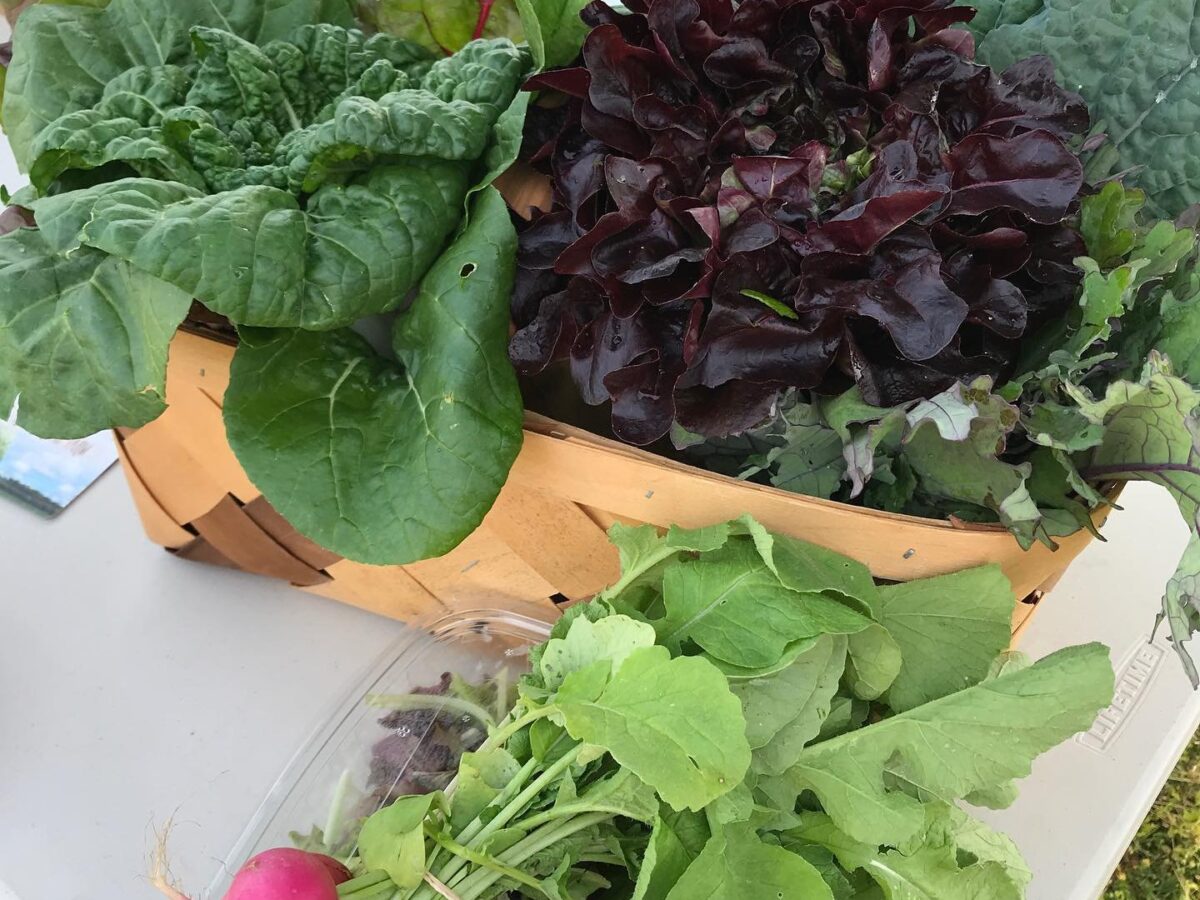 There's nothing better than scoring locally grown fruits and veggies that were picked just hours earlier. Peruse our farmers markets in Norfolk and find some fun souvenirs like handmade soap and local honey, along with sun-soaked produce. In the springtime, look for locally grown spinach, asparagus, green onions, peas and strawberries.
6. Explore a Themed Garden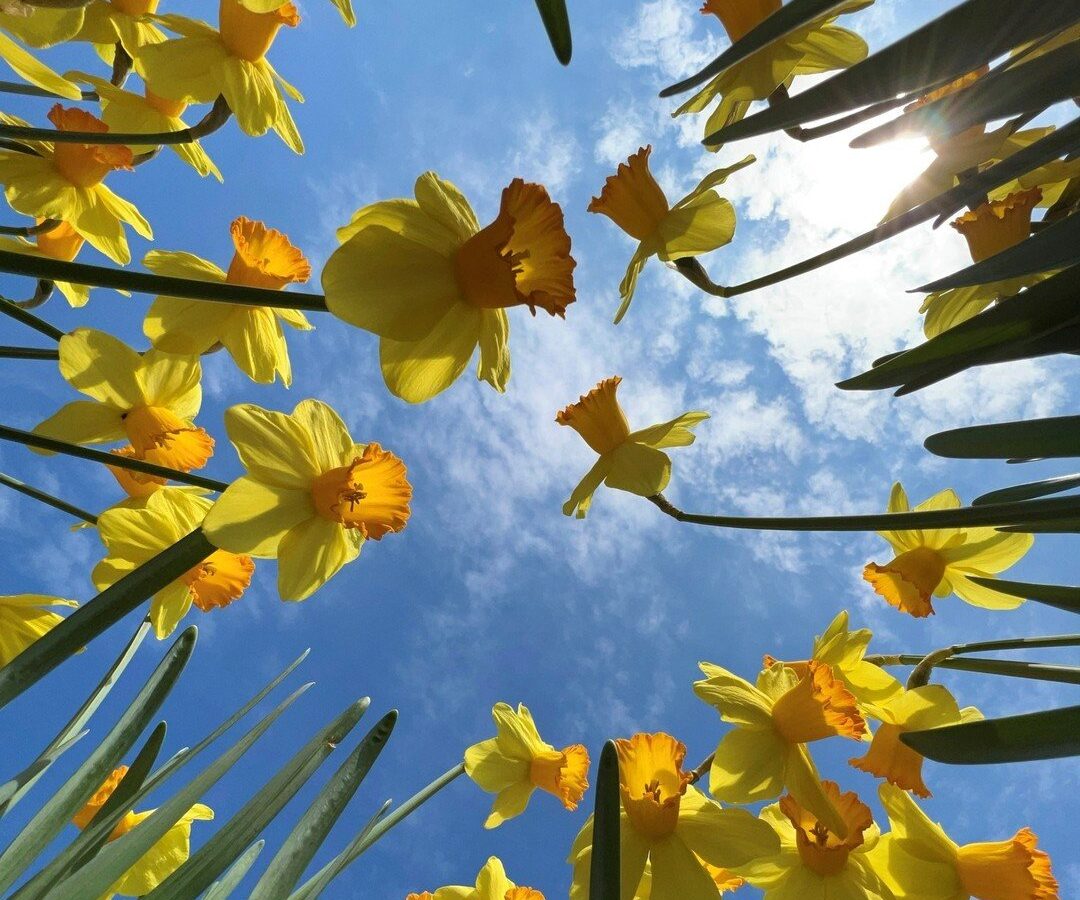 The beautiful Norfolk Botanical Garden has over 60 themed gardens on the property, and there is always something to explore. Spring is a prime opportunity to behold some blooms. Daffodils begin in late February, mingling with lovely camellias in all hues. In April, azaleas take over in the most wonderful way, followed by a rainbow of tulips. Around May, the rose garden is an absolute dream for the eyes and the olfactory system.
7. Enjoy a Rainy Day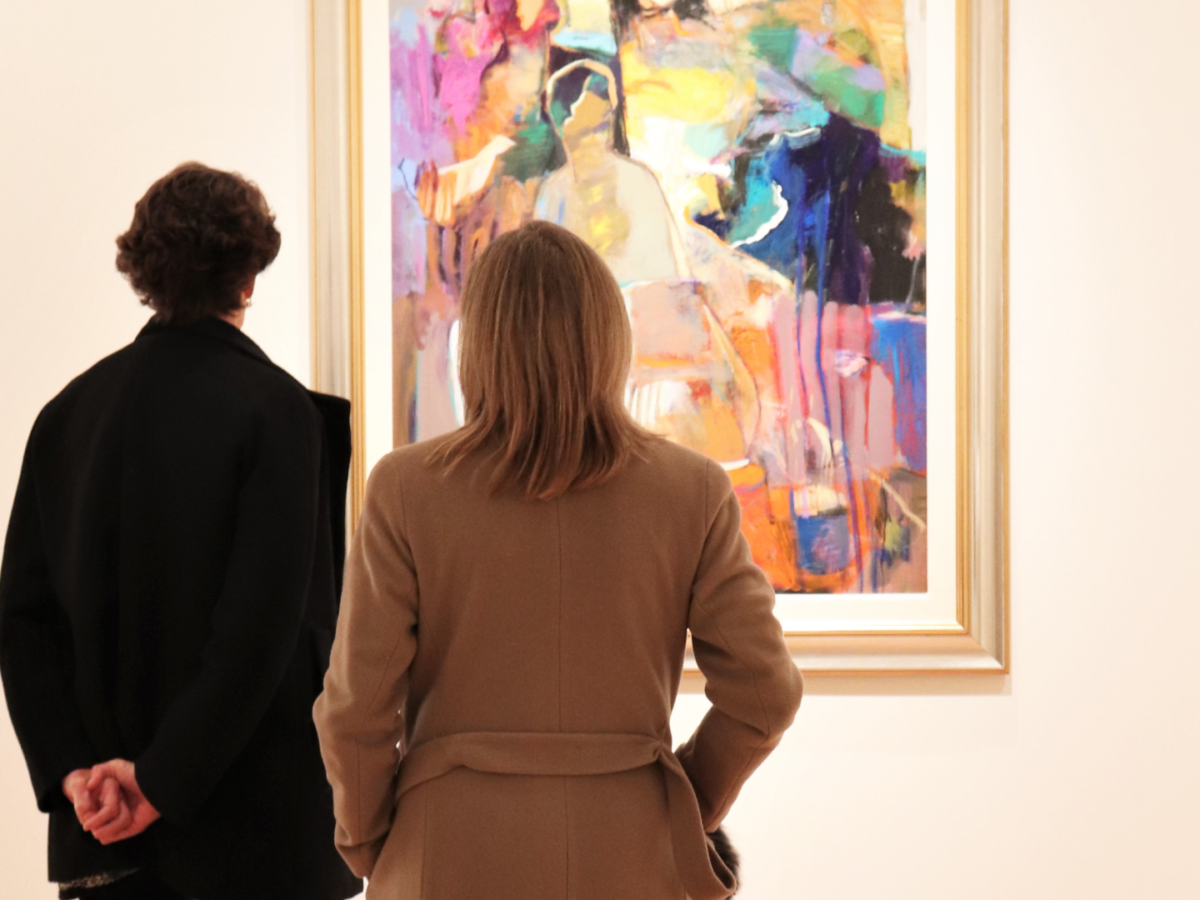 That's right, enjoy your time, even if the weather isn't ideal. With spring comes showers (it's how we get those May flowers, after all), but that doesn't mean you can't have fun! Explore our abundance of museums, including the Chrysler Museum of Art, Barry Art Museum, d'Art Center, Nauticus, Hermitage Museum & Gardens, MacArthur Memorial and the Hunter House Victorian Museum. Be sure to splash in a rain puddle on your way in! For more museums, click here.
8. Find a Piece of Art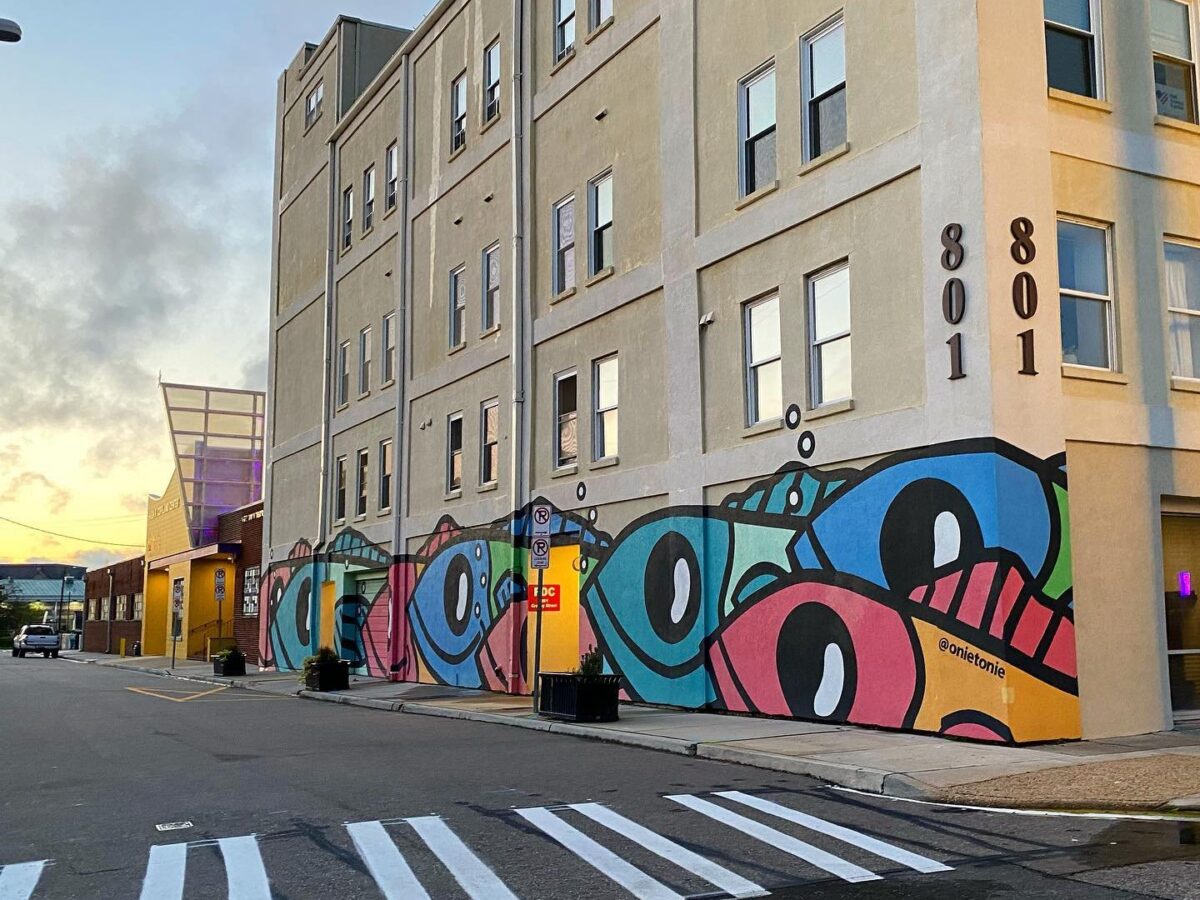 Giant sculptures, iron statues and a life-sized kaleidoscope are pieces scattered throughout our city for your enjoyment, particularly in the NEON District. While there are more than 50 pieces of public art (and counting), we've rounded up some must-see pieces for you.
9. Go for a Bike Ride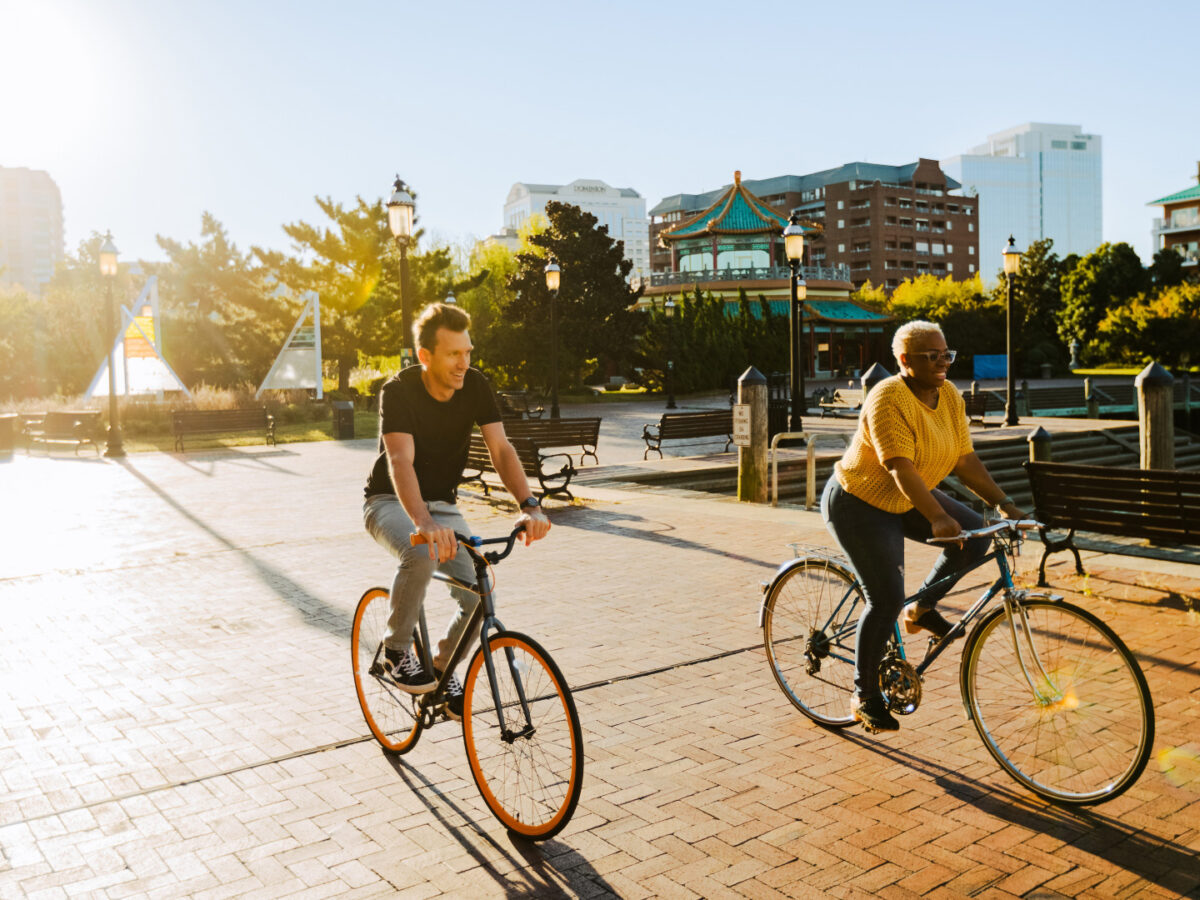 One of our favorite springtime excursions is hopping on our bicycles for a picturesque ride along Norfolk's Elizabeth River Trail. This 10.5-mile-pathway takes you through some of Norfolk's coolest neighborhoods, with plenty of spots along the way to take a break for a brew or a view. Need to rent bikes? Check out Pedego for an electric bike experience you'll love.
10. Dine on the Patio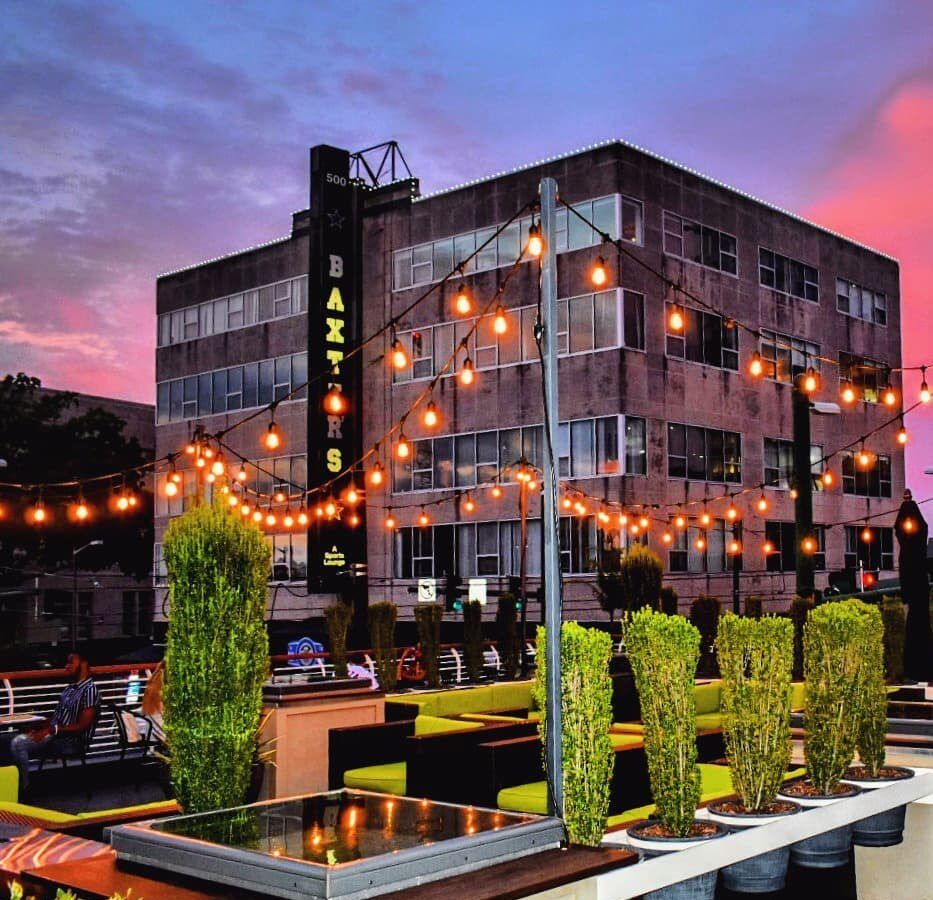 There's arguably no better time than spring to enjoy a meal outdoors. Luckily, Norfolk has some great options for patio dining. Check out Longboards for a surf shack vibe and marina views, or grab a bite of Italian food on a rooftop patio with garden lights at Leone's. Check out more patio dining here.
11. Walk Among Animals at the Zoo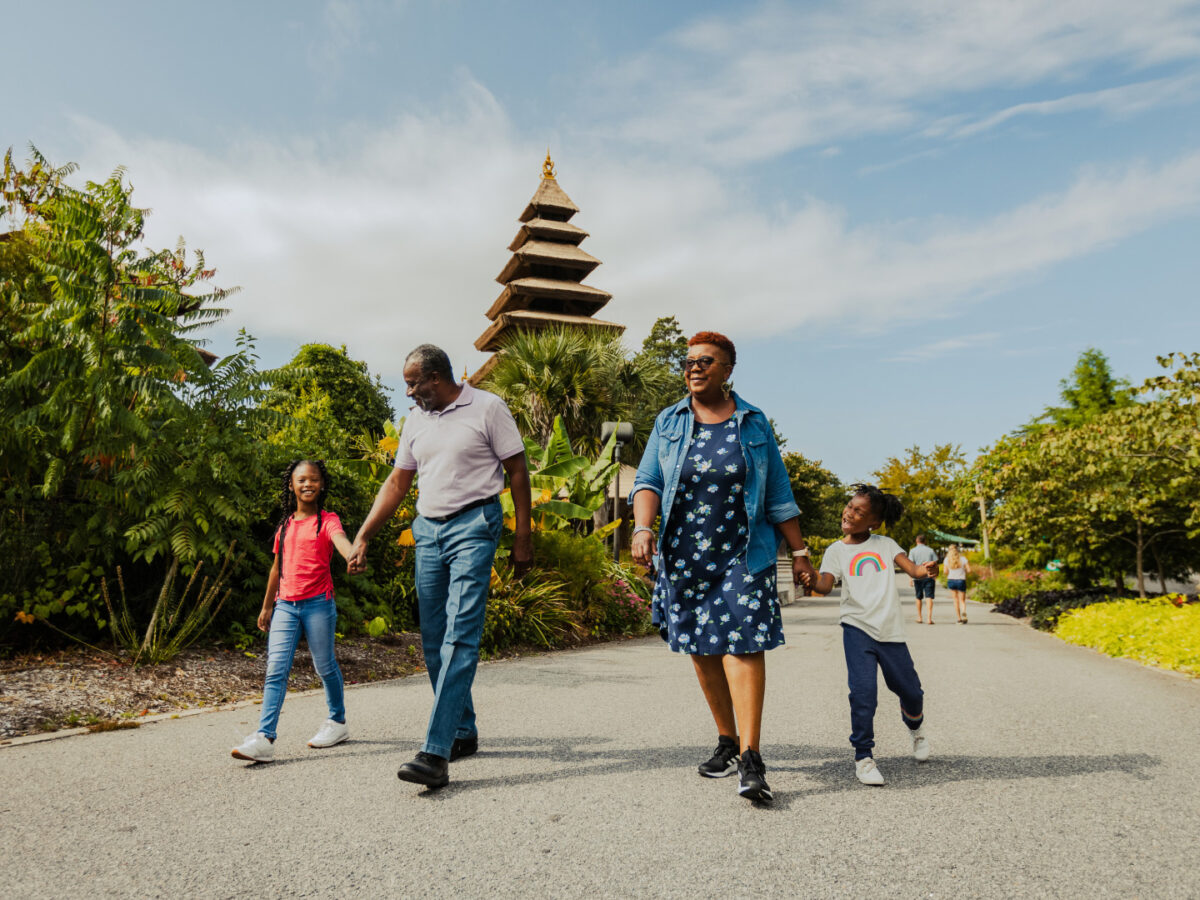 The Virginia Zoo is located in the heart of the city. Stroll the 53 acres of lush gardens and visit its 700 furry, feathered and scaly animal friends. Witness the animals in their respective habitats; giraffes outstretching for leaves, monkeys swinging from branch to branch and Magpies singing songs.
12. Attend a spring festival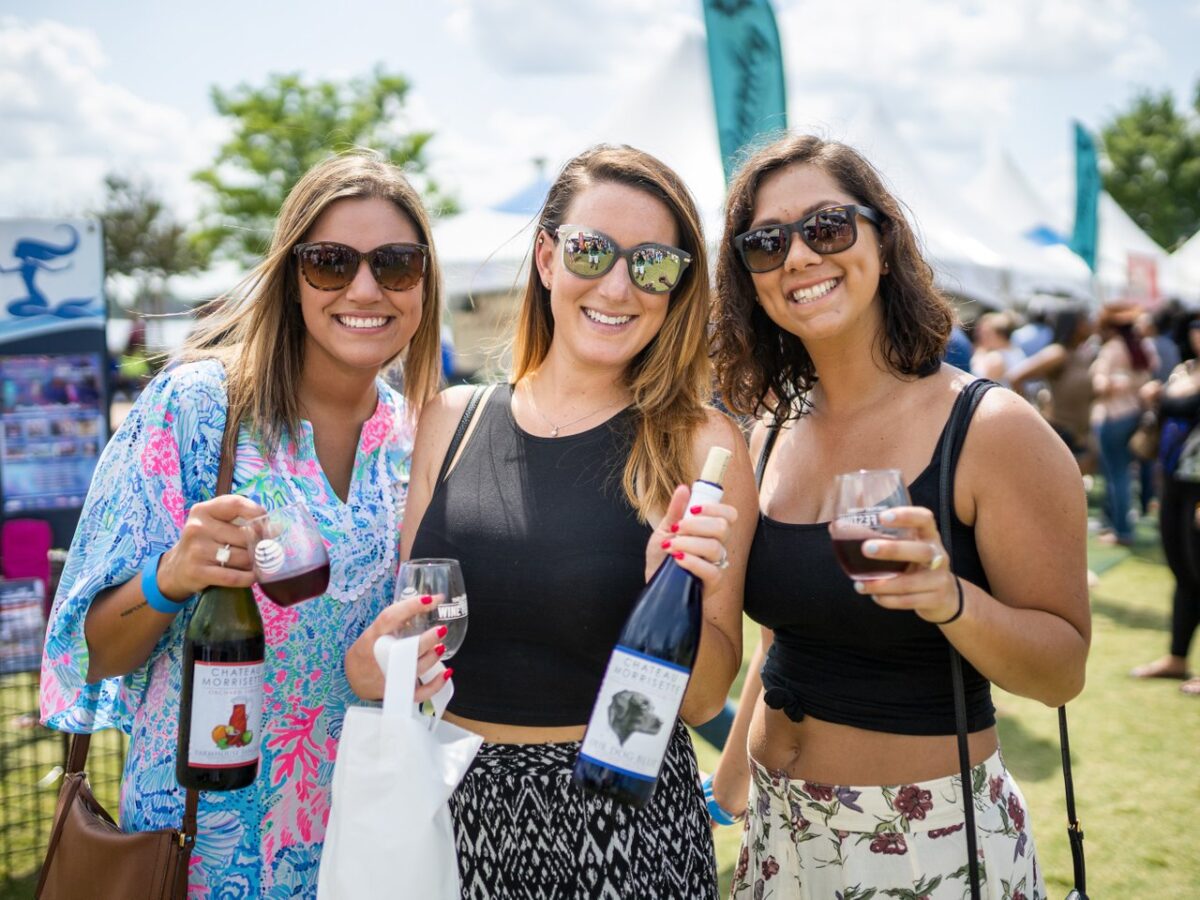 Festival season in Norfolk springs into action starting with the Virginia International Tattoo in April. This annual event showcases inspirational military music, majestic massed pipes and drums, show-stopping drill team maneuvers and hundreds of international performers! Next up is the Spring Town Point Virginia Wine Festival, along with the Stockley Gardens Spring Arts Festival (held during the same weekend in early May). The Bayou Bon Vivant Cajun Music & Food Festival brings a taste of Louisiana to Norfolk while the Patriotic Festival celebrates the branches of our armed forces.