Have you met your match yet—the one that sparks a connection, the one that's got everything you need and the one that you just know deep down is the right choice? By the way, we're not talking about a match for love; we're talking about a match for meetings.
Finding the right destination for professional groups to gather isn't as simple as it seems. You need all the expected amenities: adequate meeting and convention options plus space for breakout sessions, not to mention plenty of hotel accommodations. You need the convenience of a location that's easy to travel to via highway, Amtrak or airplane. Finally, you need a place that's worth the journey, a locale that's bursting with irresistible charm, unmatched arts and culture and a simply craveable culinary scene. In short, you need to meet in Norfolk.
Keep on reading to find out why so many meeting planners fall in love with Norfolk, Virginia and why it may just be the match you've been missing.
Easy to Get to … Hard to leave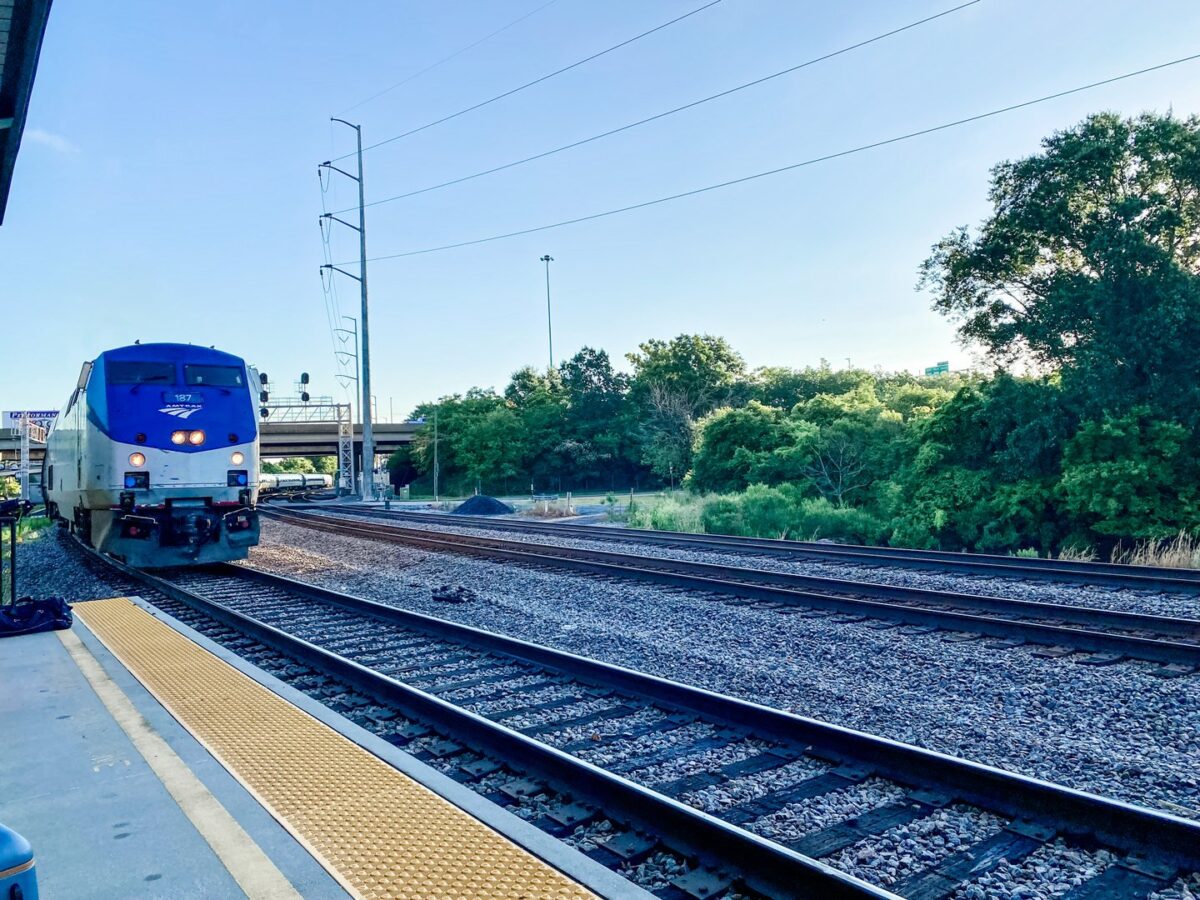 Centrally located on the Eastern Seaboard, Norfolk is only hours from two-thirds of the U.S. population, making getting here and meeting here extremely convenient, not only for your travel needs but for your budget as well. We're located along the Amtrak route, as well as two interstate highways that make traveling a breeze. Norfolk International Airport, your gateway to Norfolk's unrivaled amenities, is less than 20 minutes from Downtown Norfolk and less than 10 minutes from Military Highway hotels. With direct and connecting flights to major cities across the country and beyond, it's easy to get here; you may just not want to leave.
Hotels for Every Vibe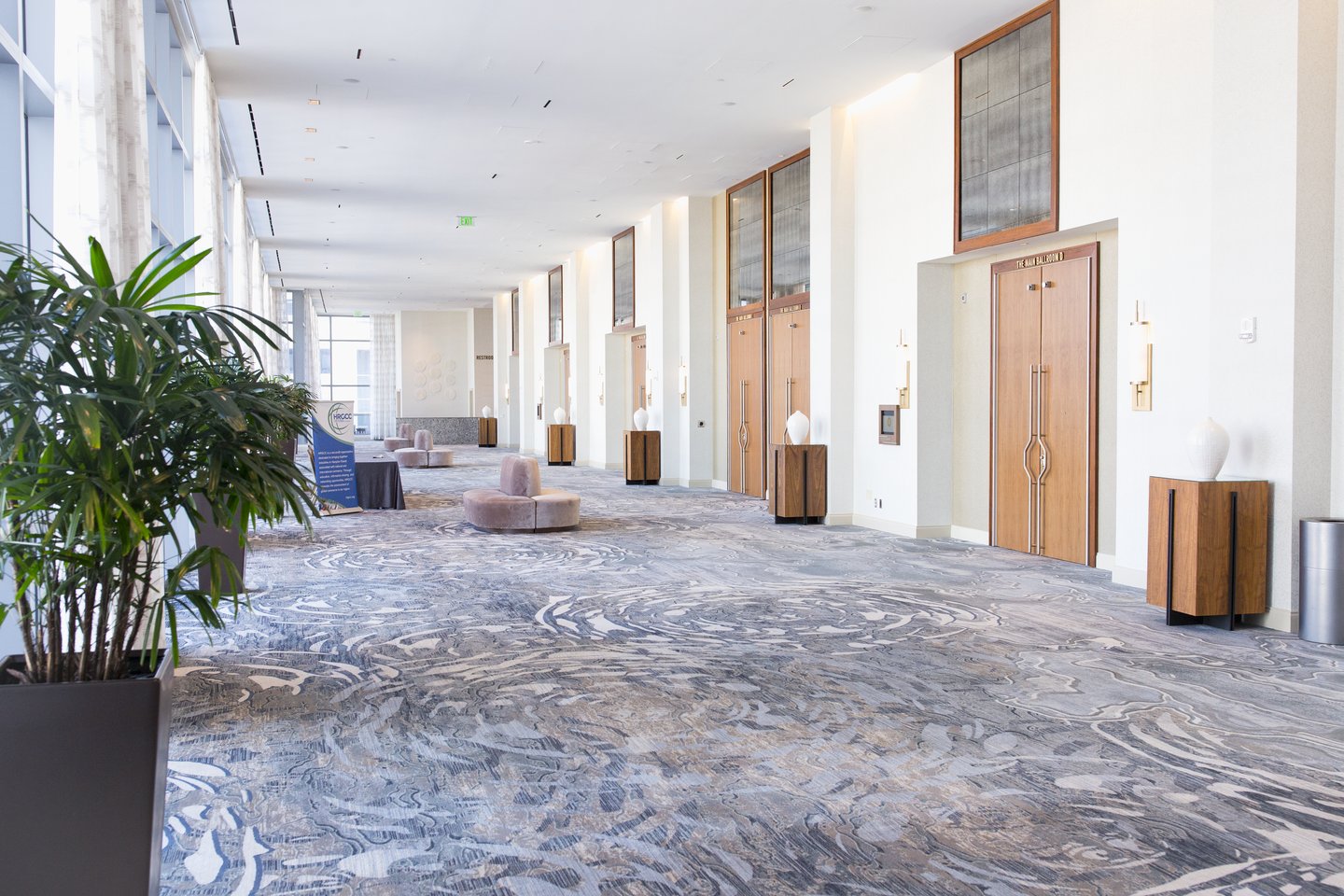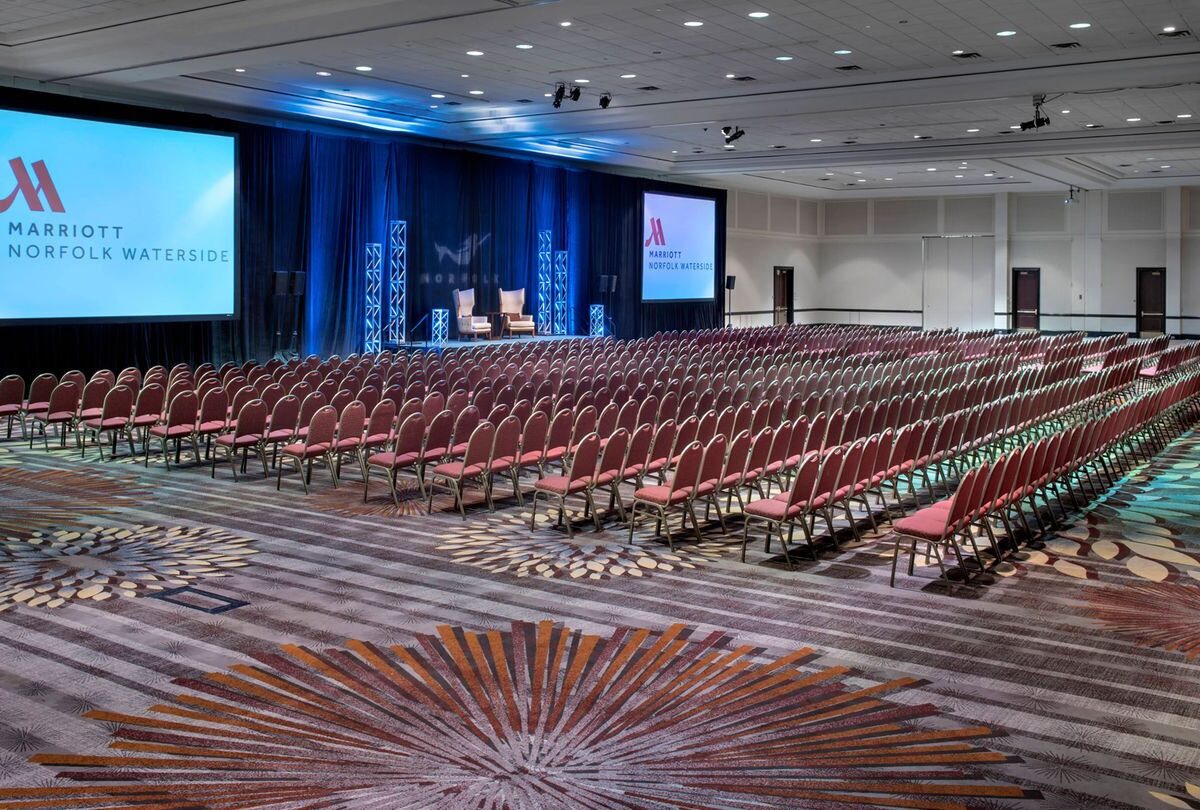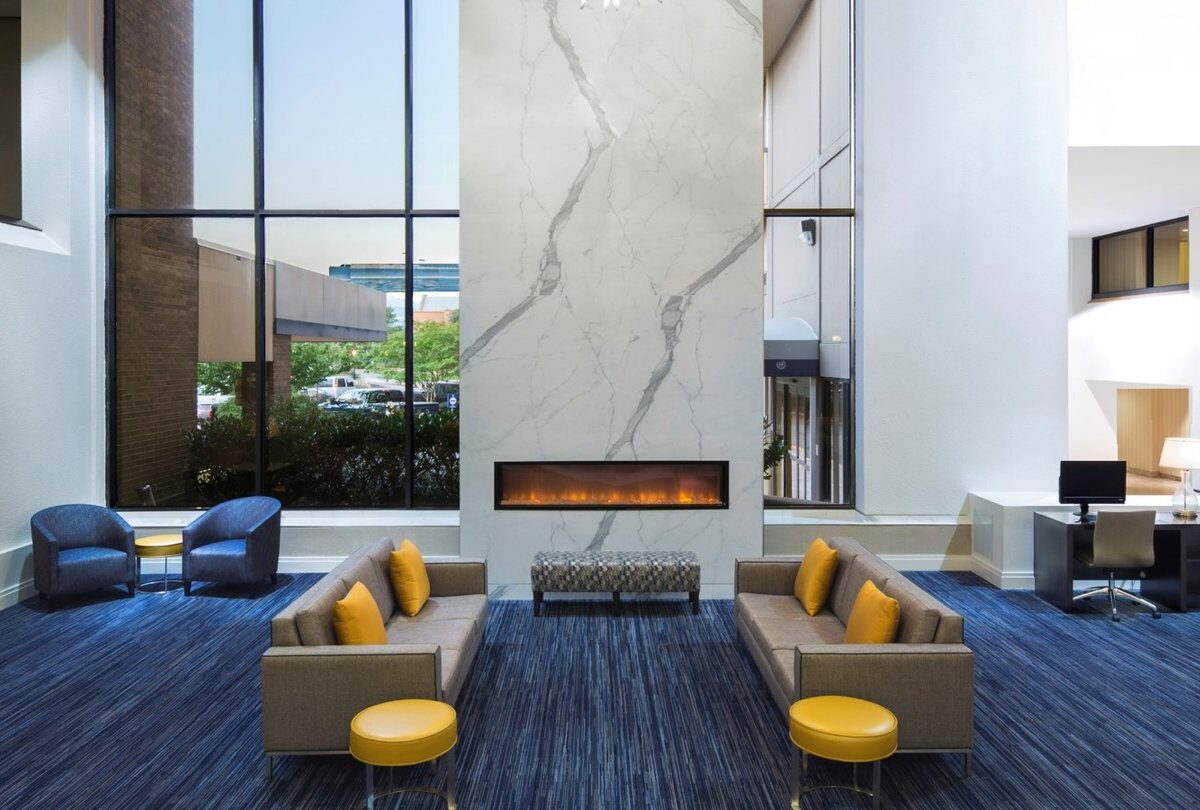 Norfolk hotels offer the quality and service you've come to expect with the brands you know and trust. Some of our most popular Downtown meeting spaces include Hilton Norfolk the Main, Norfolk Waterside Marriott Hotel and Convention Center and Sheraton Norfolk Waterside—each offering flexible space for a myriad of group sizes, plus spectacular views of the bustling Downtown and the sparkling Elizabeth River. There's also offsite meeting spaces throughout the city that provide a unique Norfolk experience that attendees will remember. Let us connect you with our Destination Services team to help take care of your planning process, from securing meeting spaces and lodging blocks to planning site visits, attendance promotions, guest transportation and offsite activities.
World-Class Arts Scene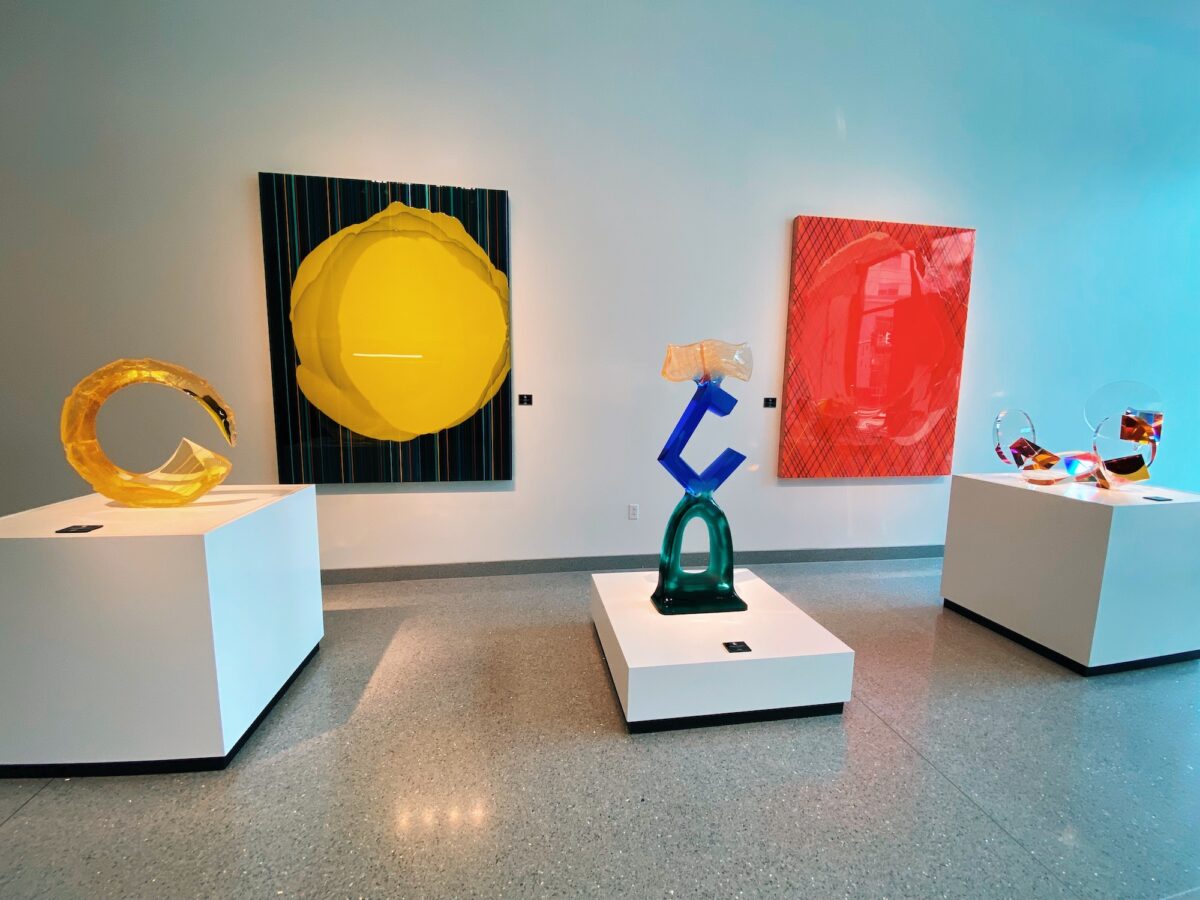 Sure, you could meet in a place that lacks culture, diversity and uniqueness … but why would you? Meeting and convention attendees love coming to Norfolk for its vibrant arts, both visual and performing. During down time, visitors can peruse art museums like Barry Arts Museum, d'Art Center or Hermitage Museum & Gardens. Norfolk is home to one of the world's largest collections of glass art, which can be experienced for free at the Chrysler Museum of Art and Perry Glass Studio, as well as the Glass Light Hotel & Gallery. If you happen to book your conference during a performance, we highly encourage attendees to score tickets. From Broadway hits and stunning opera performances to locally produced plays and live music in every form, there's no shortage of shows to pique your visual and auditory senses.
Big City Amenities with Small Town Charm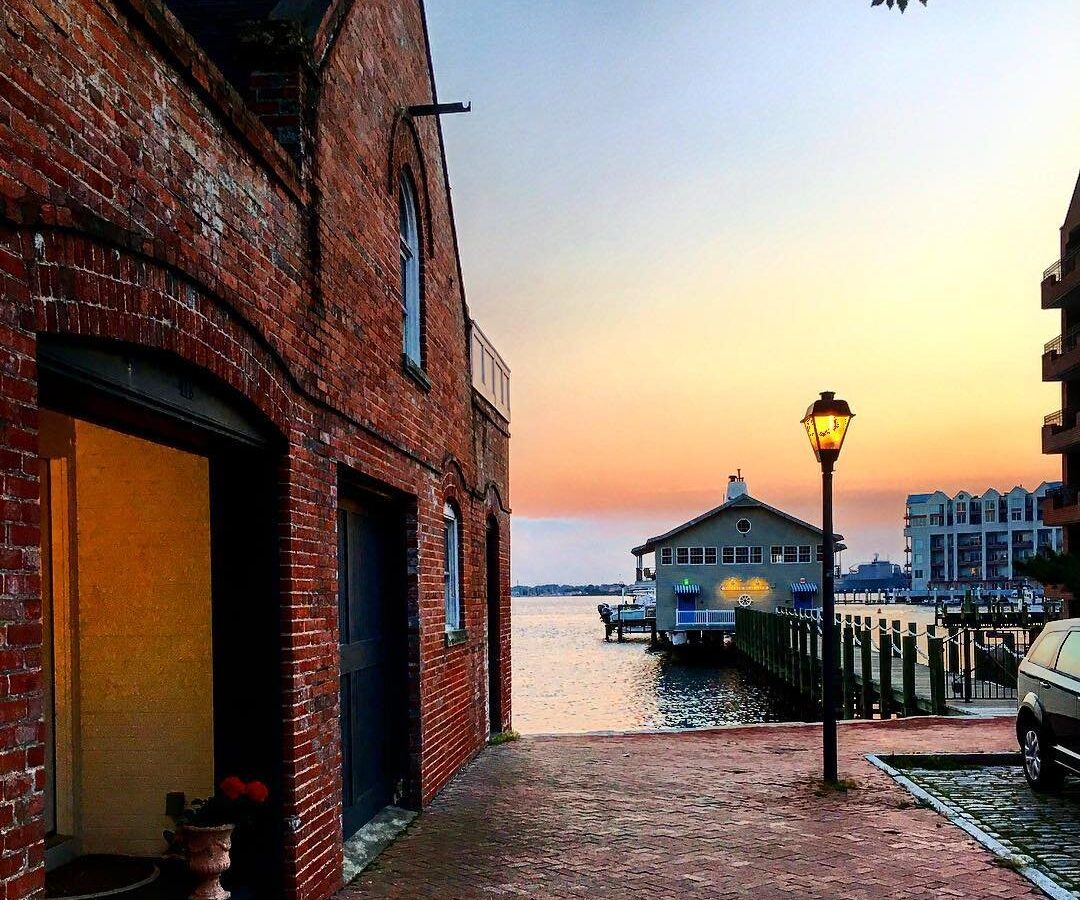 Norfolk is like the Goldilocks of destinations … but with mermaids. We've got the culturally diverse richness, culinary gems and hustle and bustle that will energize and excite your convention attendees. Yet, there's friendly faces, cozy cafes and quaint neighborhoods you'd expect to see in storybooks. We've got the best of both worlds in a not-too-big, not-too-small, just right kind of way.
Cuisine Worthy of Celebration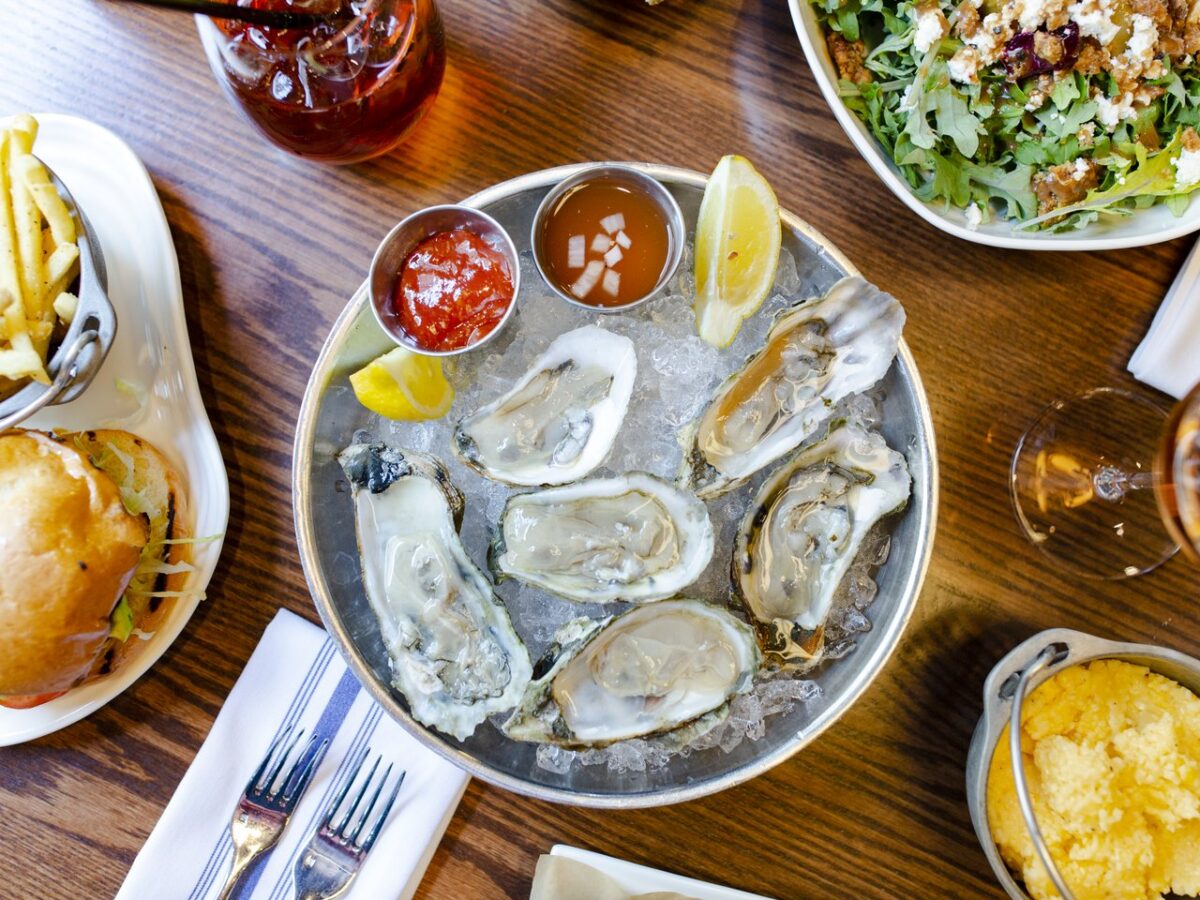 Convention attendees genuinely look forward to enjoying an unforgettable meal in a new city. With more than 600 independently-owned restaurants, Norfolk is the place to be for undeniably great food. Our proximity to the Atlantic Ocean and Chesapeake Bay means fresh seafood is never out of reach. The city's cultural diversity lends itself to quite a selection of international-inspired eats. We're also beloved for our dessert and brewery scenes. Best of all, our Destination Services team alerts local restaurateurs about meetings and conventions coming to the city so they'll be prepared to offer a friendly welcome and a large table if the occasion calls for it. Check out our recommendations for group dining here.
Rich in History and Culture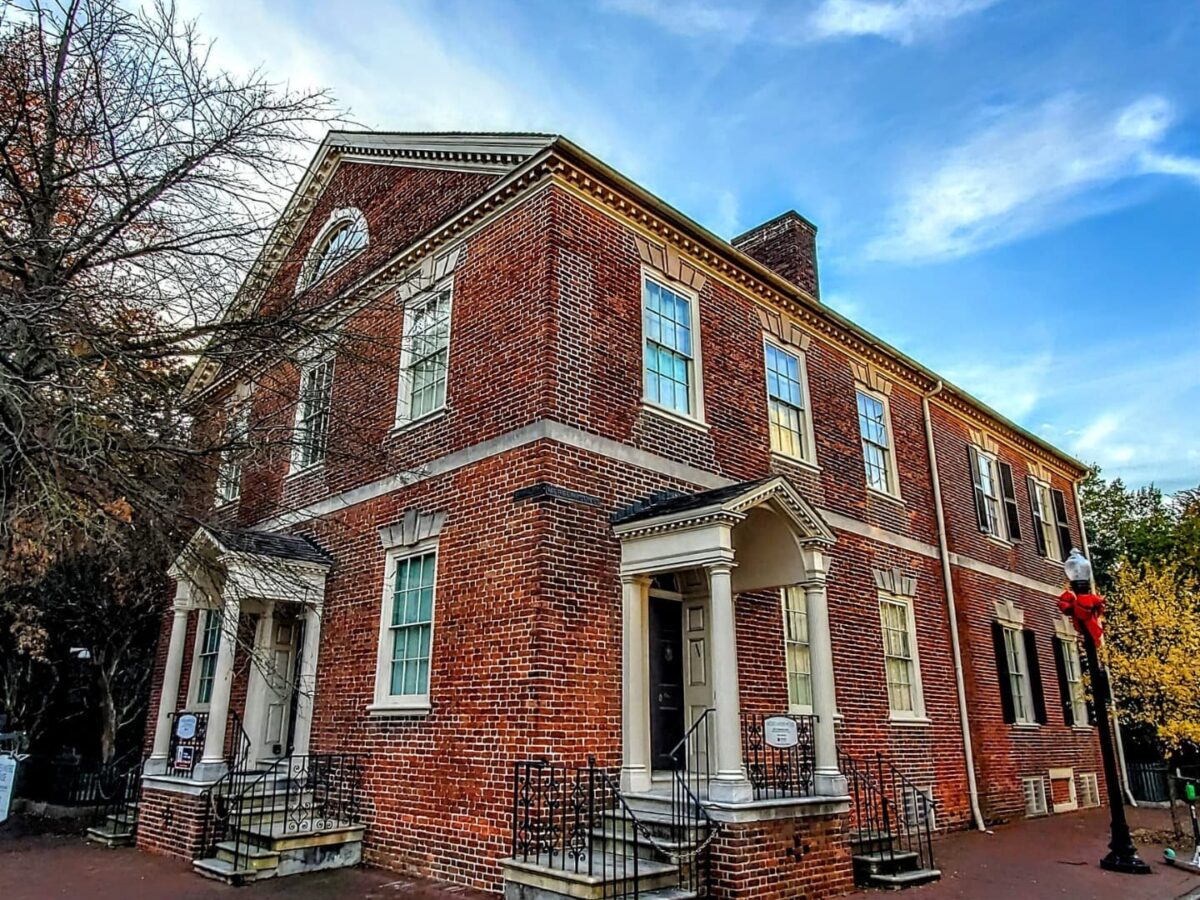 Norfolk's history dates back to 1682 when it was founded. Many flock here to discover our naval history by touring the world's largest naval base via the Victory Rover or visiting Nauticus, featuring the Battleship Wisconsin, one of the largest and last battleships built by the U.S. Navy. We're also home to a wealth of African American history, from the beloved Attucks Theatre (once considered the Apollo of the South) to Underground Railroad sites along Norfolk's port that played a crucial role in the escape of many slaves. Spend some time at the MacArthur Memorial, the Cannonball Trail, Hunter House Victorian Museum and Myers House to get a true feel for how Norfolk's past shaped the city into what it is today. Here's even more ideas for historic attractions to visit.
LOVE Is All Around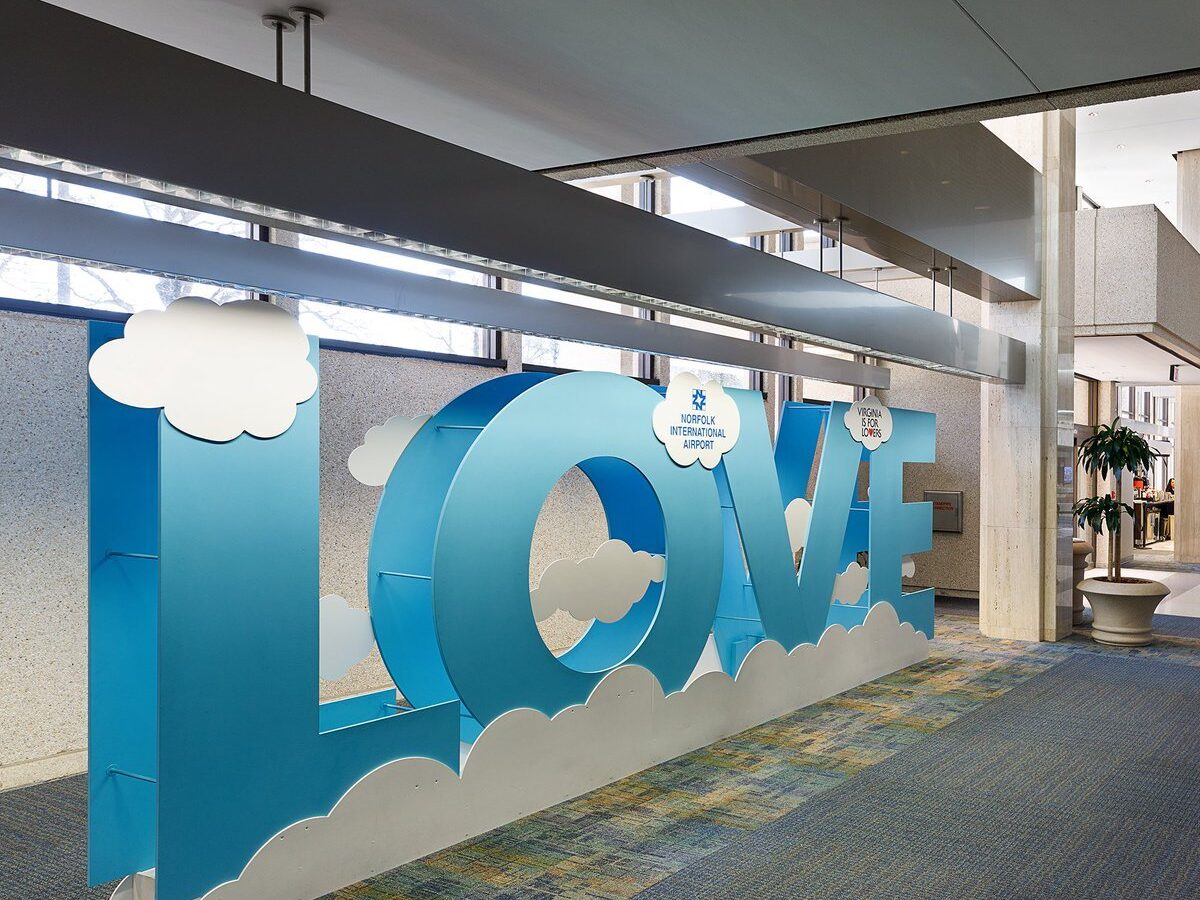 From the initial LOVEworks sign you'll see at Norfolk International Airport to the love-inspired art pieces found in the city, you'll be literally surrounded by LOVE during your time here. Surely you've heard the popular campaign slogan, Virginia is for lovers. It was created more than 50 years ago by what's now the Virginia Tourism Corporation and has become one of the most beloved and iconic slogans in the world. More than just a slogan, the campaign has evolved into more than 300 LOVEworks signs across the Commonwealth as well as a state of mind that Virginia is for all lovers of travel—including business travel—and Virginia is for all. Be sure to get a team photo in front of one of Norfolk's LOVEworks while you're here.