Craft cocktails are having their moment in Norfolk, and we're here to shed light on the awesome talent, science and love that goes into these liquid gold creations. A commonality among Norfolk's best cocktail bars are the house-made syrups, bitters, liquors and sodas combined with fresh, local ingredients. Here are nine creative cocktail experiences that are worth a try when you are in Norfolk. Cheers!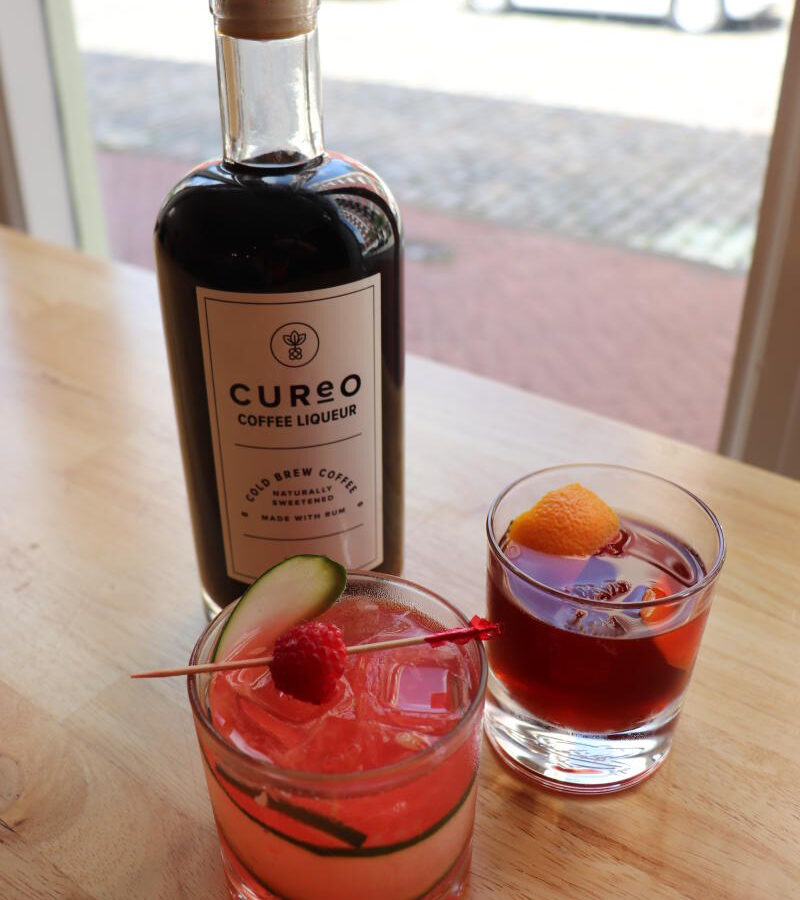 Came in for a coffee and stayed for a cocktail? Life happens, and Cure happens to be a great place for imbibing. They transform traditional cocktails to be new and innovative and even make their own craft cold brew coffee liqueur called Cureo to incorporate into drinks. The liqueur can also be found in local liquor stores making it a perfect souvenir. You'll be pleased with their menu of cocktails, each moderately priced at only $8.50, and each unique in flavor. How about a peach bourbon sipper or rosemary grapefruit Paloma to kick the weekend into gear?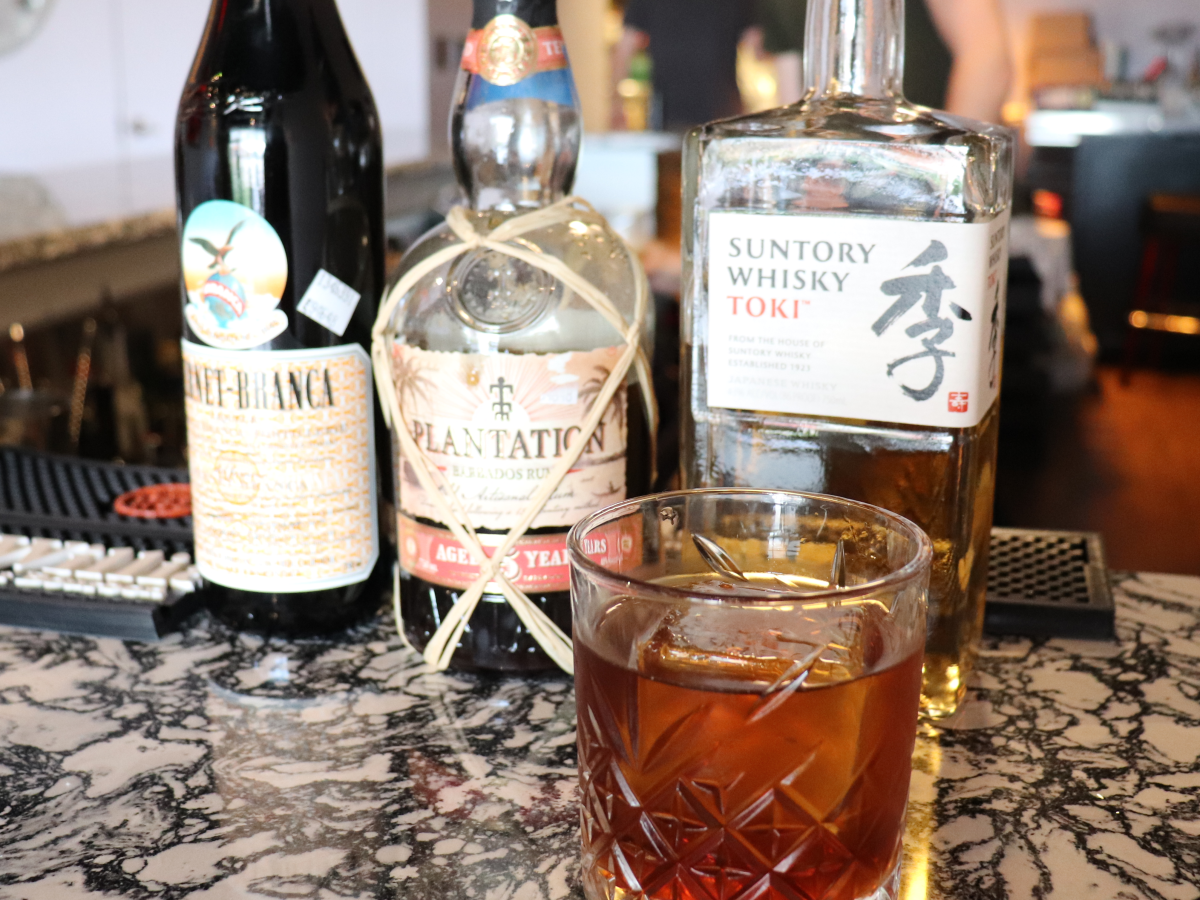 Trust Crudo Nudo's confident bartenders to walk you through a delicious liquid journey. Asian whiskeys, an array of gins, fresh citrus and punny cocktail names will make your experience at Crudo Nudo one to remember. As they tout on their website, "A drink is a drink until you order one here." We can't disagree.
Nestled in Norfolk's beloved Freemason District is a modernly restored 1890s boutique inn and restaurant, home to the bespoke cocktail adventure, the"Bartender's Experience." Four Eleven's entertaining bartenders will ask for your name, two quirky questions and your liquor preference to craft a drink that is uniquely yours. Take a sip as the libation liberates your spirit with a cocktail made especially for you. Don't worry; they write down their creation so you can take it home to imitate. It's a perfect keepsake of a Norfolk's local take on you.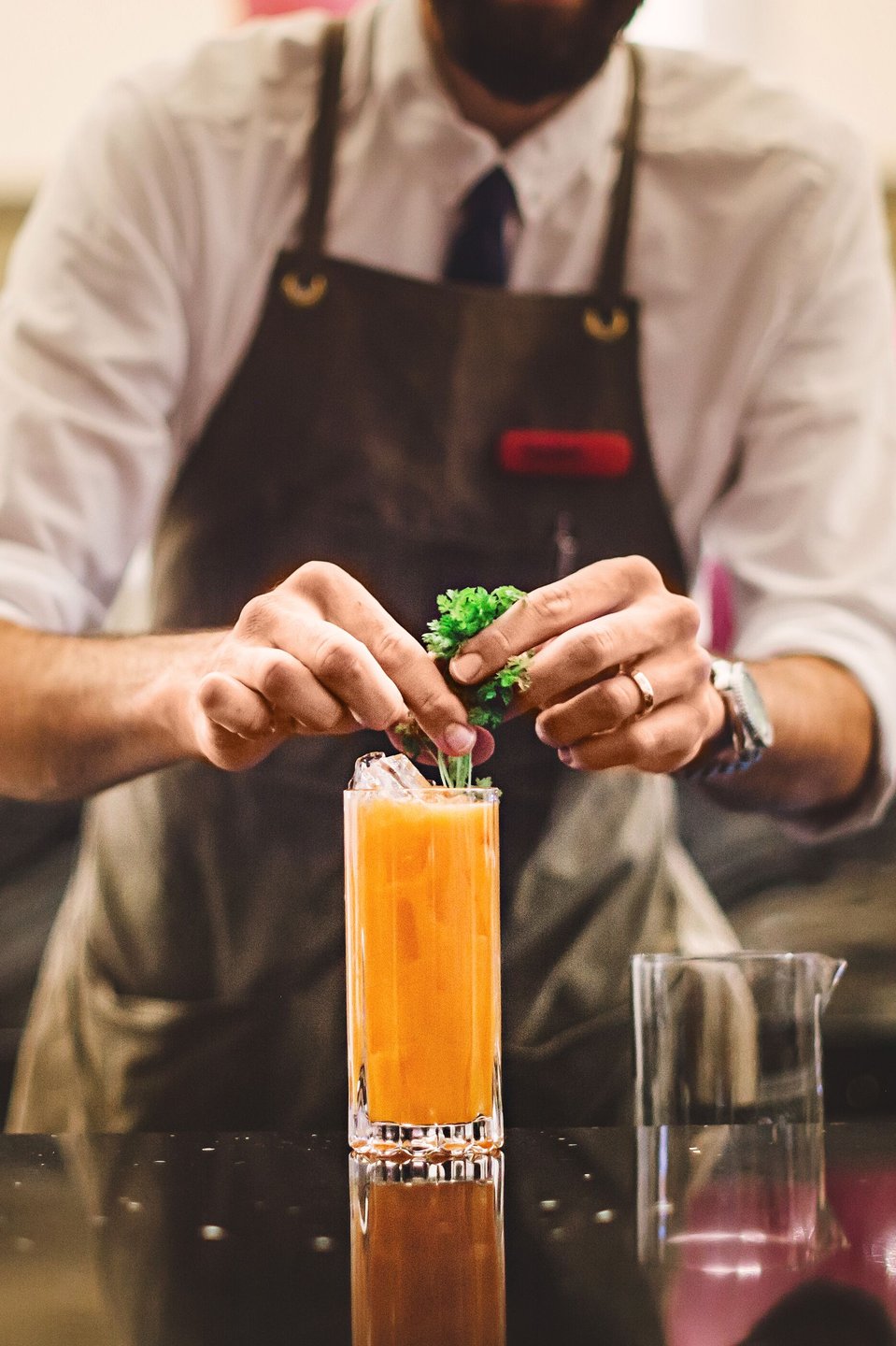 It doesn't get much better than a phenomenal glass art gallery within a hotel that features an unmatched dining experience on site complete with innovative cocktails. Order a Pink Bunny, modeled after the iconic, can't-miss pink bunny you'll find casually posed in the restaurant, or perhaps a Coco & Smoke with Plantation Xaymaca Rum, Vida Mezcal, Borghetti Coffee Liqueur, Giffard Banane du Bresil and coconut milk.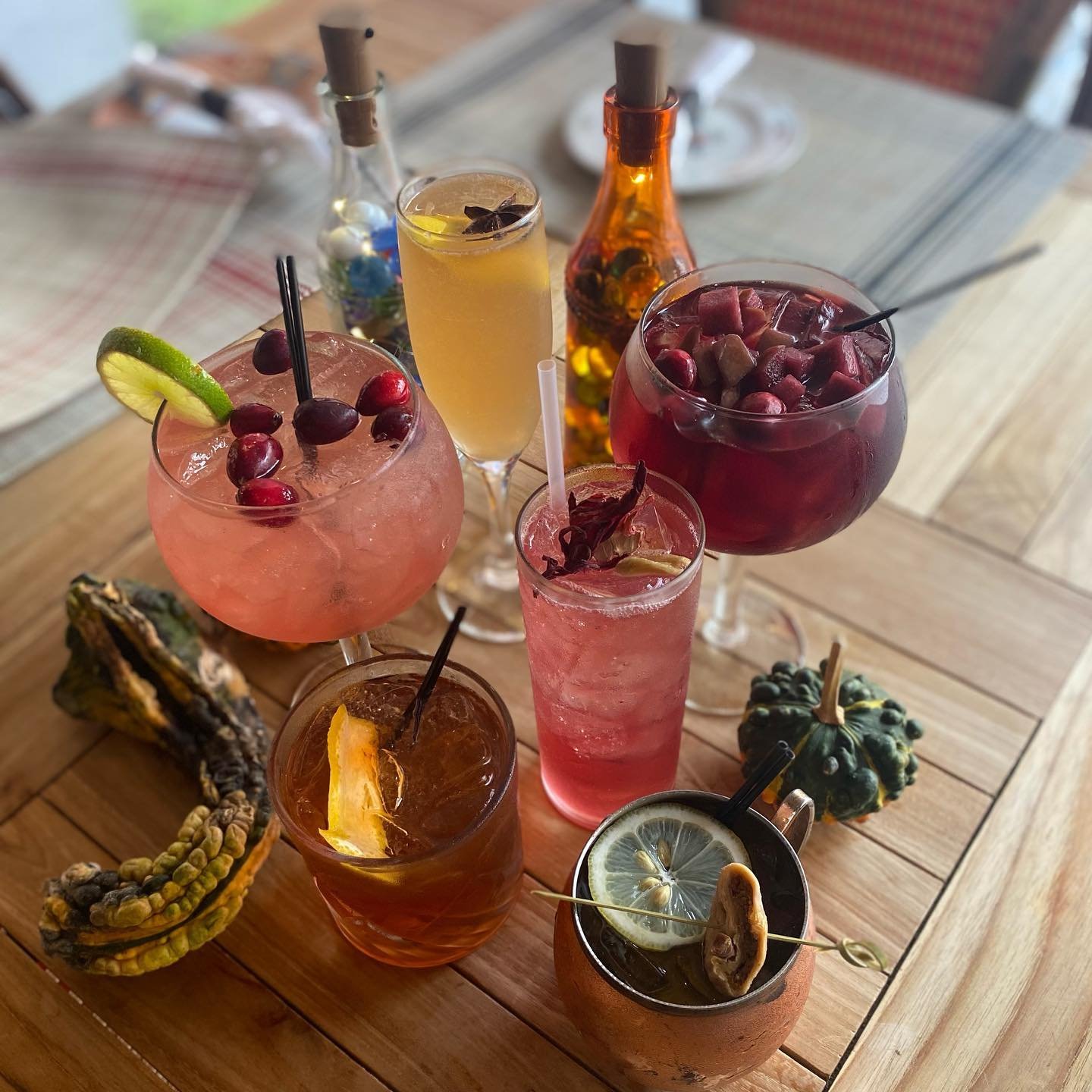 Whether you're here for Moroccan Monday or any delicious night of dining, be sure to peruse Omar's drink menu as you settle in for an unforgettable experience. Look for an assortment of margaritas, sangrias and mimosas, plus rotating seasonal drinks you'll love.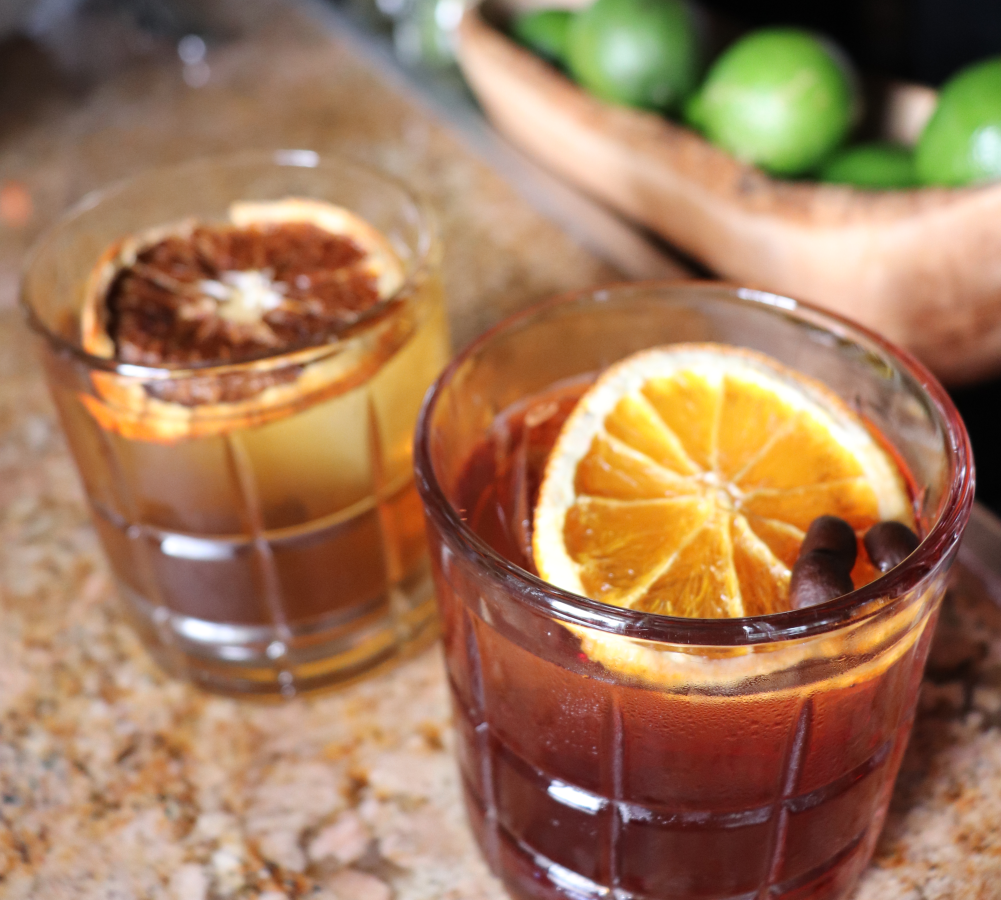 Normally we recommend Press 626 for their outstanding wine selection, but did you know they also have a top-notch cocktail program? Their bartenders have an extensive passion and knowledge of craft cocktails and are eager to show off their skills. Try something refreshing like their Mistress Violet featuring butterfly pea gin, lemon, lavender syrup, vermouth, elderflower liquor and Blanc de Blancs bubbles. Or, go richer with Walking on the Sun—bourbon, raspberry liqueur, blackberry citrus, honey syrup and rhubarb bitters.
An upscale seafood restaurant conveniently located Downtown is serving up some of the best boozy combinations at their Apothecary Bar. Saltine's inventive creations are simple in practice but complex in flavor, as they strive to highlight the alcohol and not disguise it. The menu is ever-changing with the seasons, but with each new menu comes a new story. Chat with the chief mixologist to determine the perfect sip for you. With options like Ballin' is a Habit (Suntori Toki, Dolin Dry, St. Germain, Topo Chico, lemon peel) or Naked & Famous (Del Maguey Vida Mezcal, Yellow Chartreuse, Aperol, fresh lime), you literally can't go wrong.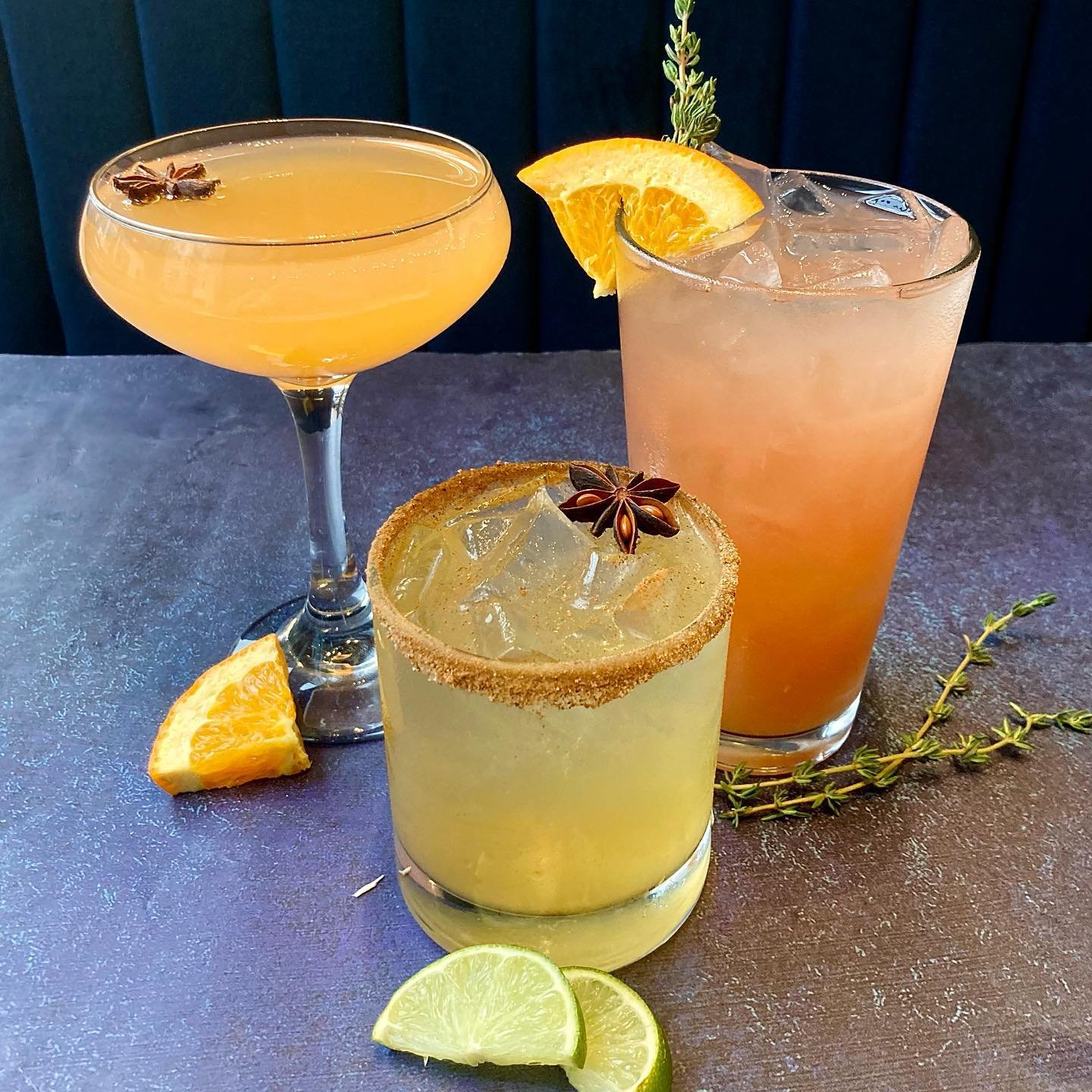 We love The Stockpot for feeding us the comfort food we crave using healthier, no-guilt ingredients and methods. We also adore them for their tasty and out-of-the-box cocktail menu. We won't get into specific since offerings change by season, but they always feature a fantastic lineup at very reasonable prices. Best of all, their Charity Drink found on the menu benefits a local or regional nonprofit.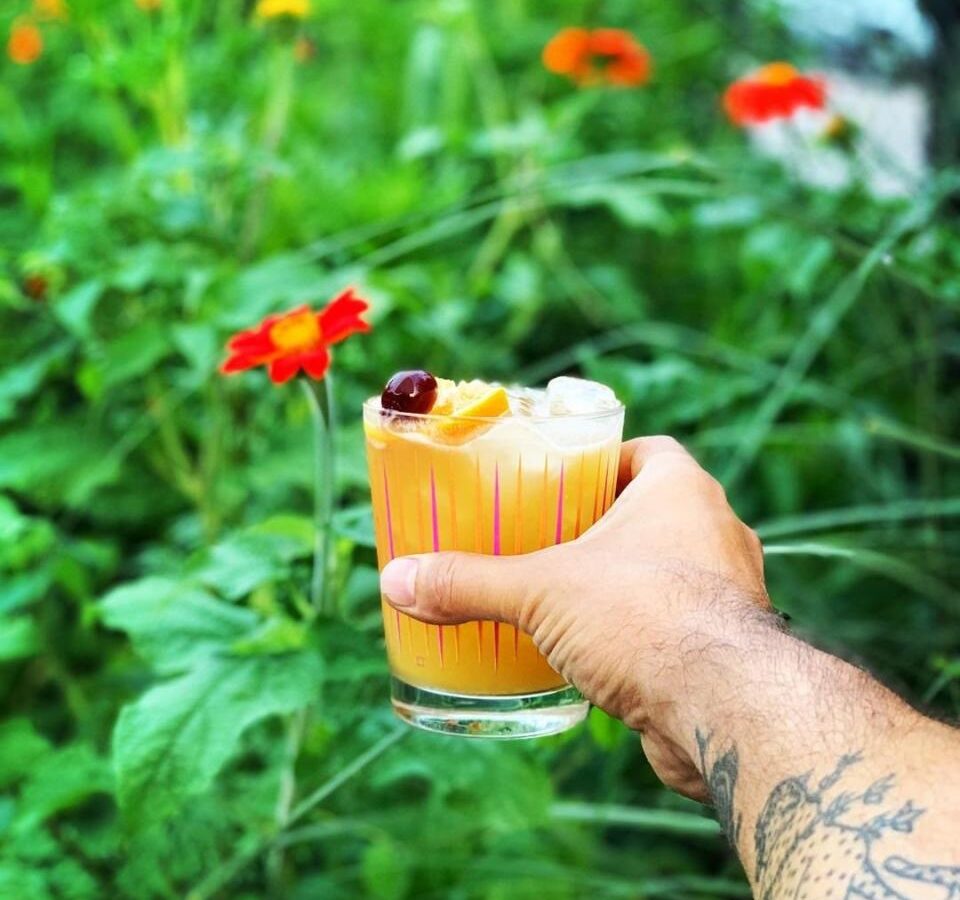 Toast has become a pillar within Norfolk's culinary scene, and it's no doubt that their creative cocktails play a major role in that accomplishment. Toast's creations are funky, always delicious and are best enjoyed on their outdoor garden patio. Their signature bevs include innovative creations like a Toasted Negroni (gin, coconut blast Campari, vermouth, Frangelico and chicory/pecan bitters) or Mesh & Lace (Monkey Shoulder Scotch, rum, gose syrup, citrus and egg white powder). They even have a cold brew martini featuring Kobros Cold Brew.