What makes Norfolk the perfect destination for your student group? Did you know that the Norfolk Botanical Garden is the largest in the state of Virginia or that the Virginia Zoo is located in our city? Visit the Perry Glass Studio and students will discover the roles that chemistry, earth science and physics play in working with this seemingly magic material during their live demonstration. These are just a few reasons to visit.
For help planning a student group to Norfolk, Virginia please contact Melissa Hopper.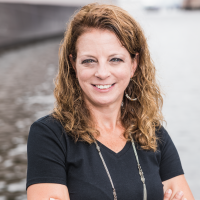 Mel Hopper
Associate Director of Tour & Travel
Email: mhopper@visitnorfolktoday.com
Performance Venues
From auditioned and non-auditioned choral, concert bands and orchestras to jazz ensembles and performing arts, Norfolk's performance venues are extremely accommodating. Please contact Mel Hopper for a full list of details about Norfolk's performance venues.
STEM/STEAM Educational OpportunitiES
STEM–ulating activities for all ages. Science, Technology, Engineering, Art and Math are all important subjects today, vitally important in Norfolk as well.
Perry Glass Studio
Learn the basics methods of glass making. From hot glass, fused jewelry to colorful magnets these classes will immerse all students into the art of glass making.
Learn More
Group Tour Restaurants
Freemason Abbey serves the most delicious She Crab soup, Doumars serves you warm freshly made waffle cones, Stripers has stunning water views of the Elizabeth River and the best part of it all, your large group can dine here without hassle! These restaurants are accommodating to group sizes ranging from 20 people to upwards of 500 people. Contact Mel Hopper for further information at mhopper@visitnorfolktoday.com.